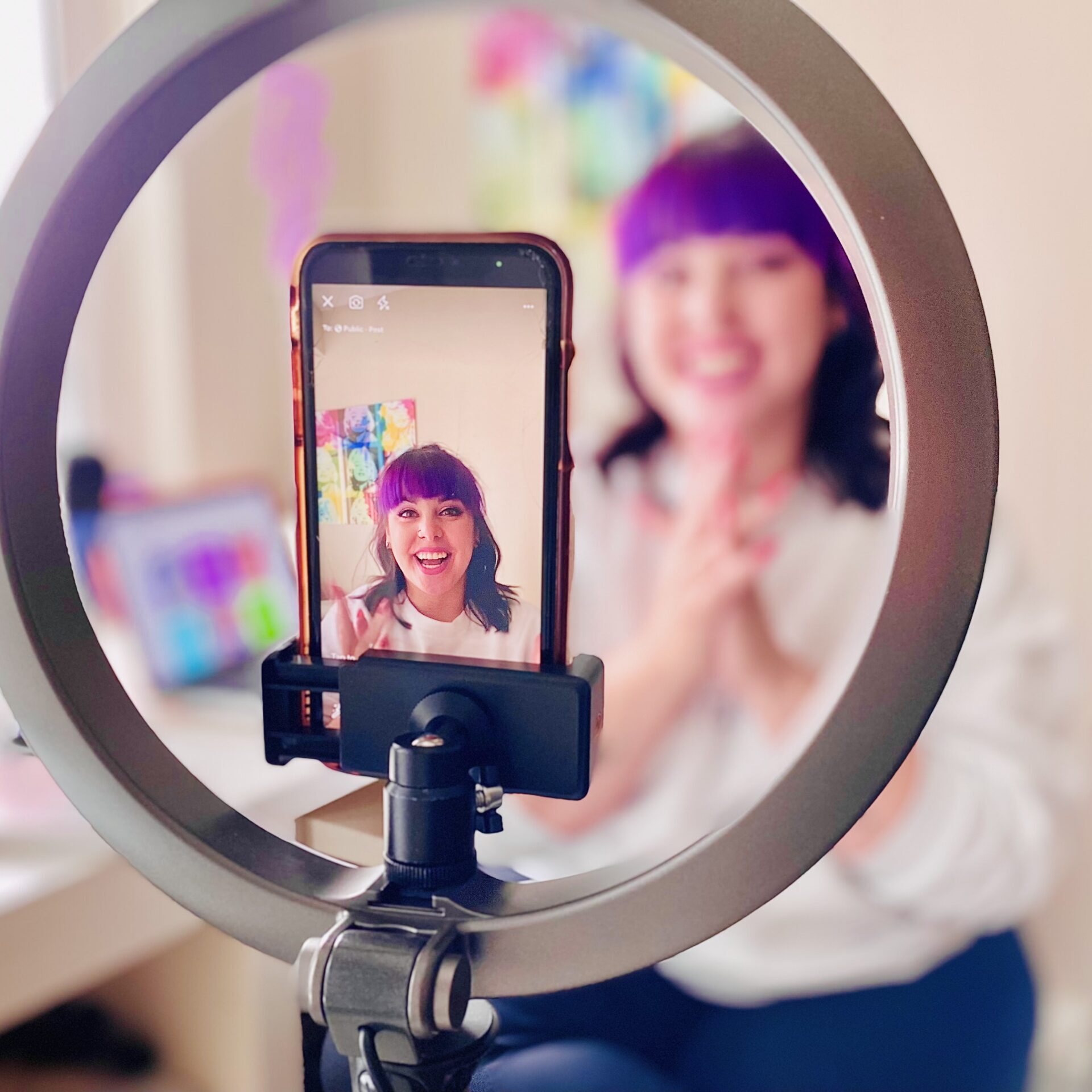 Virtual and in-person workshops for team-building, community-building, leadership training and more.
*Turn any session into a LUNCH & LEARN option*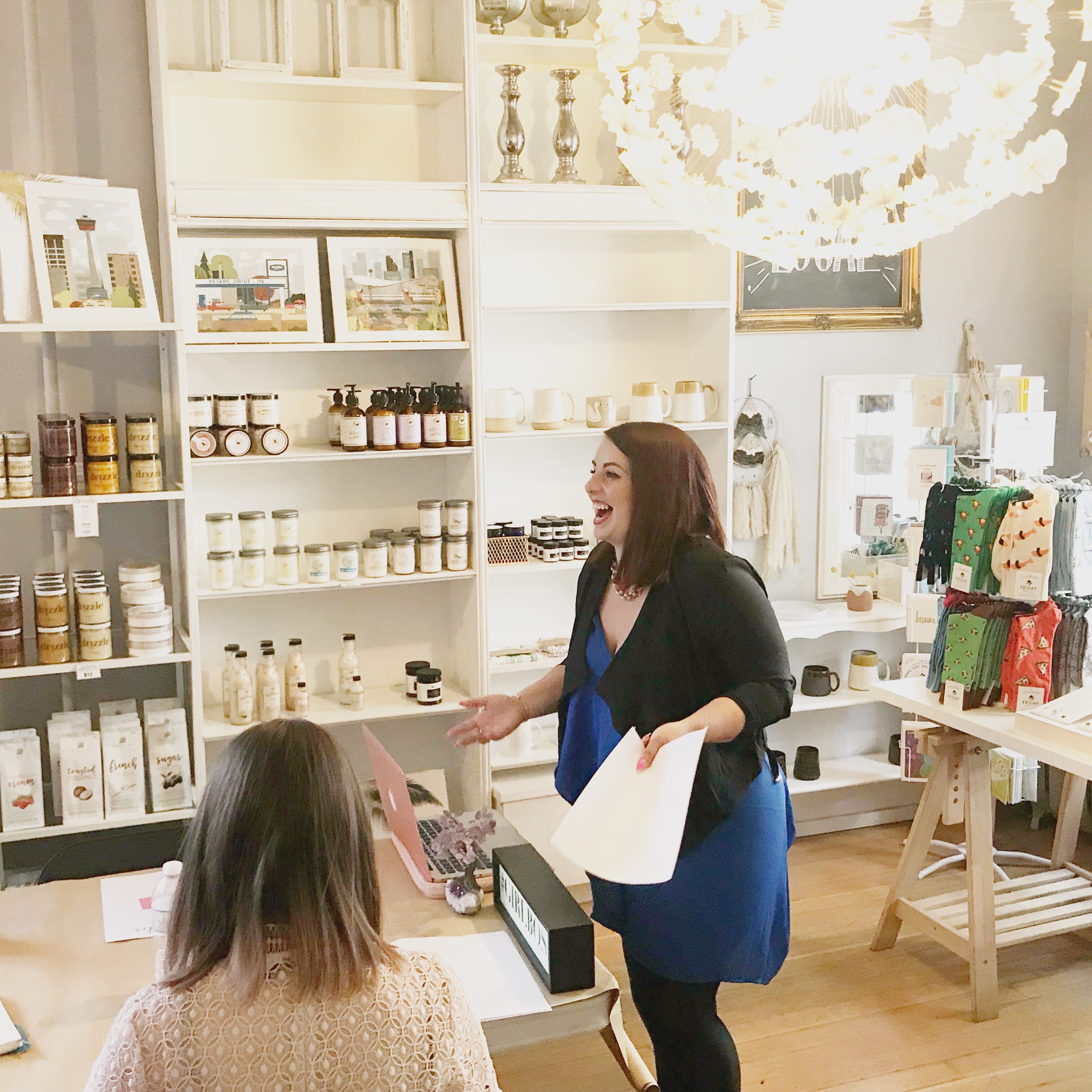 1-2 hours (Virtual or in-person)
To help you create spaces that encourage participation, self-expression and initiative amongst your team. By celebrating the individual skills of what your humans bring to the table as well as building new skills that encourage confidence within your space. "We are here to take up space - unapologetically. Step into the energy of being seen, heard and celebrated." 
Previously known as "The Unplugged Workshop", this workshop is a hands-on experience that helps dismantle the lies around our voice and being heard. Choose whether you want to put public speaking, confidence and/or leadership at the forefront depending on the needs of your team. This workshop can be taught lecture style or through voice work that combines movement, voice, and expression. This will cover the unique way we each take up space in the world around us, and allows us to do so - unapologetically.
Staring at: $450
Can be 1 - 3 hours depending on your team
You are the leader of your life, your career and your relationships. 
This workshop previously known as "The Mindset Of A Leader", focuses on self-leadership and how that reflects in the relationships and spaces we occupy. This workshop focuses on self-advocacy, capacity, emotional intelligence work and communication. Using my I.C.O.N.IC framework It builds on the foundation of know yourself as a leader and also know what you bring to the table while honouring the brilliance of those around you.
This workshop has been popular for non-profits and national organizations to help leaders become more intentional with how they lead the spaces they are in and do so while holding space for their teams humanity.
Starting at: $450 - 770 (depending on duration & the needs of your team)
55 minutes - 1.5 hours (virtual or in-person)
*Designed for personal brands, on-air talent and those who work with Social Media day-to-day*
This session supports you in navigating having a social media presence that helps support your income while also discussing etiquette of sharing personal information online and the way you share those around you.
Things we also cover: HATE COMMENTS? Trauma dumping in the DMS? Unsolicited advice from strangers?! Family judgment?! OH MY.
Social media can be a battlefield which is why this workshop was created to cover the basics of SOCIAL MEDIA CONSENT, a framework that was designed to help support individuals who are the 'face' of their brand in the ever-changing landscape of social media.
This workshop covers everything from how to handle aggressive comments, unsolicited advice to how to create boundaries around their platforms to ensure their mental health is protected. This workshop is meant to put tools in the toolkit of those who spend time utilizing social media for their work.
Starting at: $450
55 minutes - 1.5 hours (virtual or in-person)
Stand in your authority and truly own what makes you an industry asset.
This workshop has been incredibly popular amongst publishing houses to encourage their authors to truly own their expertise and develop the confidence they need to market their work unapologetically through their bio. Attendees not only walk away thinking "Holy smokers, I'm awesome" but they also are able to communicate their value in a way that makes them an asset to every room they enter.
Starting at: $450
A 4 SESSION SERIES - 55 minutes - 1.5 hours each session (virtual or in-person)
*Designed to help build the skills needed to be a more magnetic, engaging and confident speaker or facilitator*
What is your greatest fear, I asked in a room full of people - the first hand popped up...can you guess what they said? Yep - public speaking. Not just in a room of hundreds of people, but even in a room of 8 strangers or on the other end of a sales call. The fear of being strong in their voice, knowledge and expertise. This session supports you or your team in building more confident speaking skills.These sessions can be used as either individual support sessions or group seminars (up to a group of 8 per session cycle). These sessions can be done bi-weekly or monthly, with the overarching goal of having you feel more comfortable in a board room, on stage or facilitating your own work.
This workshop takes a process based approach to public speaking that doesn't look at "top tips and tricks to appear more confident on the stage", but actually does the work to ensure you have a toolkit of ways you can continue to become a more magnetic, grounded and secure speaker (regardless of who's in the room). We also talk about how to build more engagement and buy-in from your audience (without utilizing authoritarian tactics disguised as 'leadership'). You are able to do multiple cycles of the speaker sessions, but must complete at least one session before booking additional cycles.
Starting at: $650 + for teams 
Customize a workshop with Dani to meet your unique cohort of humans!
Confidence
Leadership
Team building
Public Speaking
Personal Branding
Communication
Self-expression
Emerging leadership option (confidence & self-esteem building for ages 12-17 and 18-22)
And more ...
Staring at: $450 - 850 (depending on duration & needs of the team)
What attendees have to say about it!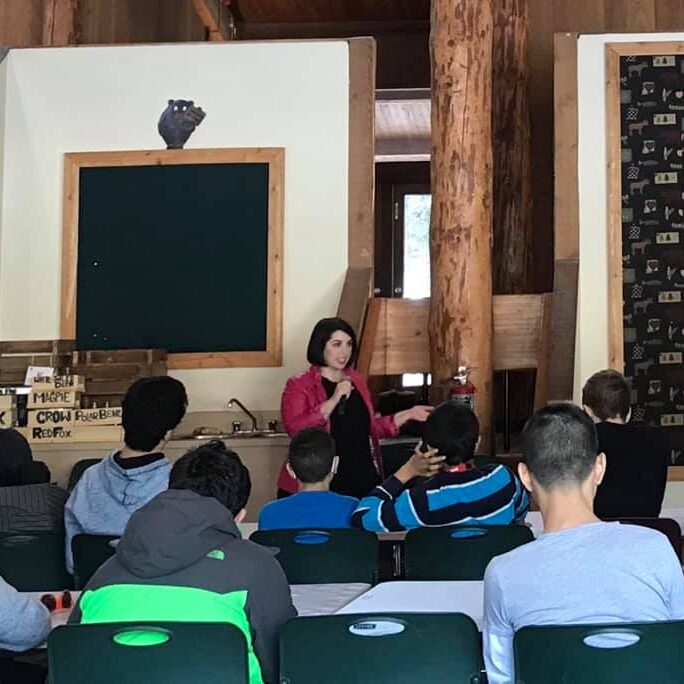 - J.R host of the Western Canada Leadership Conference 
"Having Dani speak at the conference was the perfect way to wrap up the weekend!  All of the kids of various ages were kept engaged, laughing, and followed the visual instructions given to them by Dani. All of the people in attendance really enjoyed her speech!"
Referencing Dani's keynote speech on identity, self-Advocacy and leadership amongst emerging leaders.
" She opened my eyes up to things I haven't heard any other coaches really talk about!"
- T.S
"What a fantastic event! I highly recommend checking out Dani's page and going to one of her upcoming events! Thank you for having me! 
N.D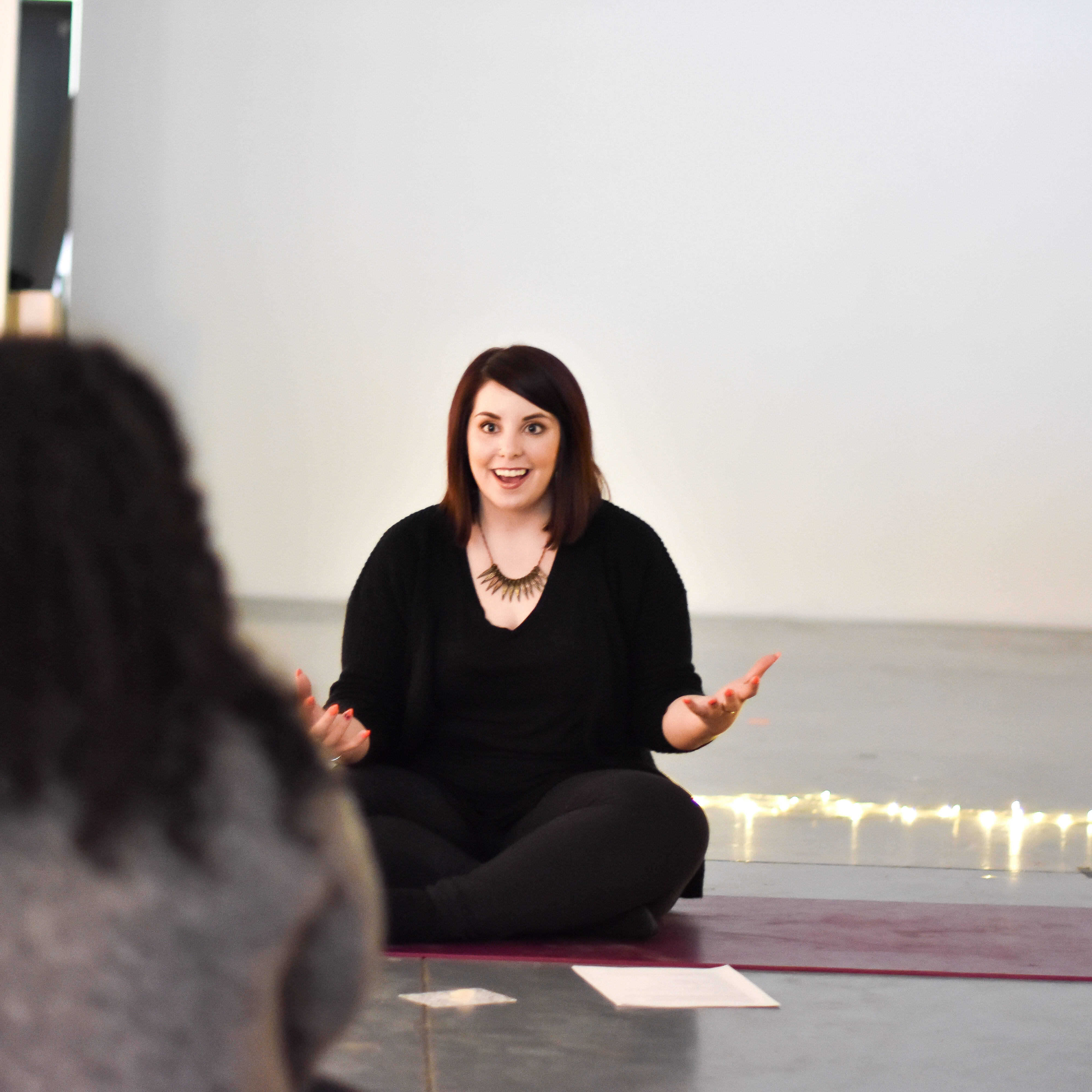 - T.M Attendee of the UNPLUGGED workshop

"Guys!!! Dani's voice workshop was freaking amazing! I had no idea anything like this existed! She is so comfortable in her teaching style and her presence allowed me to really get into the work and experience a massive breakthrough. After the workshop, I felt incredibly expansive, I felt my energy was lifted and I felt so much more connected to myself. Who knew the empowerment that could come from voice work? I highly recommend her services!"
"Since the moment you told me about it I knew I wanted to go & I felt so amazing after. I was up all night just thinking, It's nice to be around likeminded people, it's refreshing!"
A.C
"It's not coaching, it's an activation"
- A.S
The Fancy Bio: 
    Dani Driusso is the powerhouse author, speaker and facilitator behind the Unleash Your Voice Podcast. Over the past 6 years she has built unique frameworks around Sustainable Confidence, I.C.O.N.I.C leadership and Social Media Consent. Dani helps to build spaces where leaders bring compassion, integrity and collaboration to the spaces they govern. She helps her clients take up space with their voice, energy and personal expression. Dani also works online with personal brands to help them step into the digital spotlight without sacrificing their values for success. Her goal is to support her client's in building a fully immersive experience for their brand with a vibrant approach to helping them 'own who they are' online and offline.
With more than 10 years of experience teaching voice and performance, she has been a great resource for those working on Public Speaking, Confidence and Facilitator skills. She has worked with major companies and non-profits in Alberta as a team lead and expert, bringing theatre education to young people as well as helping cultivate courageous learning environments in education spaces.  Dani has worked with individuals of all ages from emerging young leaders to well-known multiple 6-figure business owners around the world on how to connect to their voice and get really loud about embracing what makes them unique in this world. She believes when it comes to leadership, the greatest leaders possess timeless qualities that help lift up the people they share space with. Through this she built her own process of leadership development called the I.C.O.N.I.C leadership approach which puts Integrity, Communication, Ownership, Nuance, Intention & Consent at the forefront.  Dani also has an innate ability to help support personal brands to build an immersive social media presence while also honouring their mental health and capacity.
    Being in the spotlight meant building a personal brand people wanted to hire and wanted in the room which brought her into the space of digital marketing circa 2016. 
From literally getting a degree in being other people... to building a career where she gets paid to be herself - Dani is committed to creating an environment where people recognize what makes them absolute assets to their industry, their relationships and their life. Hint hint: The things you often got told made you "too much" are the things that will make you famous. 
    Background In Performance & Voice: Dani has worked closely with mentors such as award winning author of Bitter Medicine:  A Graphic Memoir of Mental Illness, Clem Martini, and voice/dialect coach Dawn McCaugherty, who serves as a faculty member with Canada's National Voice Intensive. With this knowledge and experience, Dani has created a strong understanding of both the written voice, and the physical voice. She continues to work with kids in the education system to build confidence through process based theatre and works as a team lead with Quest Theatre. You may have seen her at Teachers Conventions, engaging other educators in practices of performance and teaching for companies such as StageCoach Canada to build performance skills for young people.
    Dani has been the keynote speaker at events such as The Western Canadian Leadership Conference, where she spoke on the topics of identity, advocacy, communication and confidence, while encouraging youth to find their own voice amongst the noise of social media and societal pressures. She has also had experience serving on the board of directors for mixed income housing and hosted educational workshops with CHF Canada. She continues to educate herself on leadership, bridging the generation gap within society, and opening up communication when it comes to socially charged issues. Dani has also brought her knowledge to workshops at companies such at Meetup.com as well as Universities such as The University Of Calgary. on topics such as: Mastering Your Marketing Through Connection, Finding Creative Ways To Utilize Your Degree and Breaking The Rules To Create A Potent Brand. She has also made a name for herself by empowering industry leaders with her signature I.C.O.N.I.C leadership workshop, as well as her Take Up Space and Social Media Consent workshops. Dani has been featured on platforms such as Huffpost, iheartRadio, Yyc Girl Gang and has had the opportunity to collaborate with multiple well-known Forbes contributors and influencers on her own personal platform. Dani believes in creating platforms for personal development in a way that challenges individuals to be so wildly obsessed with their own self-discovery, they stop being wildly obsessed about other peoples opinions of who they are. She has a process based and human-first approach that allows people to embrace all aspects that make them unique - while owning what makes them an asset to their industry. Her affirmation of "You're fabulous, stop being so secretive about it" has become a solid foundation to her clients and students who continue to share their work with the world around them through intentional marketing, and unshakable confidence.