For Rebel-preneurs To Break The Rules, Own Their Extra, And Unleash Their Voice. 
This 6 week course is *made for you if*:
You've lived your whole life dreaming big, and shooting for the STARS.
You believe that life gets to be magic, no matter what.
You believe you have a purpose in this world - and it's a big freaking deal.
You're not here to just pass the time, you're here to transform lives and leave a legacy.
You don't half-ass things, you put your whole ass into it.
You don't take no for an answer, and if a way isn't given to you, you BUILD IT.
But you're so sick of feeling like you have to limit who you are in order to get ahead.
Professionalism is subjective (you get this) and for you it's time to break through your limits so you can gain massive visibility, impact and step into the leader you have been *destined* to be.
You're ballsy, I like that about you.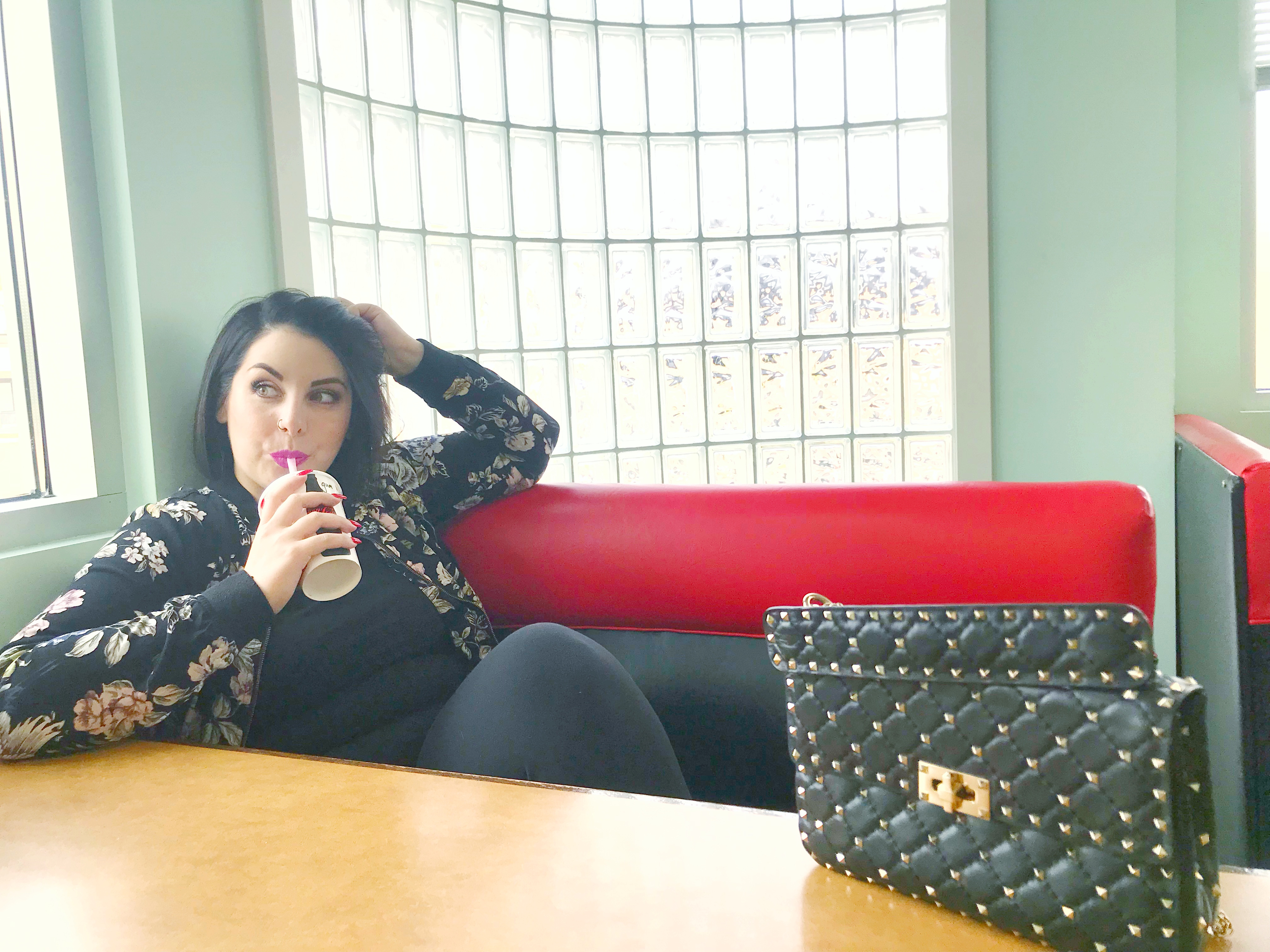 This is the course thats going to help you:
Heal your fears around being the centre of attention so you can rapidly allow your visibility to grow.
Drop into unshakabel confidence within yourself so you can take no shit, lead with love, show up unfiltered in every area of your life, business and relationships so that you can actually feel LIT UP in your life.
Heal deep-seeded "people-pleasing" patterns that are keeping you stuck in a loop of frustration, because you feel like you can *never get to* where you want to go.
Learn how to leverage every part of who you are to create avalanches of income, opportunity and features that skyrocket your visibility.
Embrace your extra in a safe space where you can get comfy with taking up space, so that you can stop hiding what makes you mother-effing needed in this world.
Feel deeply supported by a community that actually gets you, holds space for you unconditionally, and allows you to show up fully expressed in who you are.
Feel SEEN, HEARD, and UNDERSTOOD as you continue to remove the layers of obligation/fear/and feeling the need to justify who you are.
Show up fully expressed in sales calls, in your content, in your brand, and in your coaching relationships.
Remove the identity's that feel like dead-weight and embrace how you choose to live your life.
Remove the shame of constantly feeling like a chameleon in your life, and embrace the consistency of being YOU, unapologetically.
So you can finally go bolder, own your extra and stop apologizing for living your dream life.
Module breakdown:
These modules will be recorded LIVE with you in the group so you can ask questions, get laser coaching and be able to interact with these topics IN REAL TIME. After they are recorded, you keep them for life and you will remain in the Alumni community. 
This is a 6 week program to massively grow your visibility as a leader (without sacrificing what makes you a bombshell of a person).
Week 1: FULL EXPRESSION and magnetic leadership.
Week 2: Walking into your business like you own the place (cuz you do), unapologetic leadership and unshakable confidence.
Week 3: Personal branding as an extension of YOU - ditch the curation and allow your brand to be a vibrant expression of your soul.
Week 4: Wow them - an approach to selling yourself without selling out and having people fall in love with the truth of who you are, unfiltered.
Week 5: Becoming an aligned leader - full integrity in who you is, how you be, and how the world shows up for you (on repeat).
Week 6: Stop apologizing for living your dream-life, how to be completely unapologetic about what you get to have, who you get to be, and what your life is becoming.
BONUS: THE 3 DAY LEVERAGE SERIES.
A 3 day series showing you how to LEVERAGE everything in your life for more opportunity, income and fulfilment.
Dani will be there *LIVE* in the group for all 6 weeks of the course.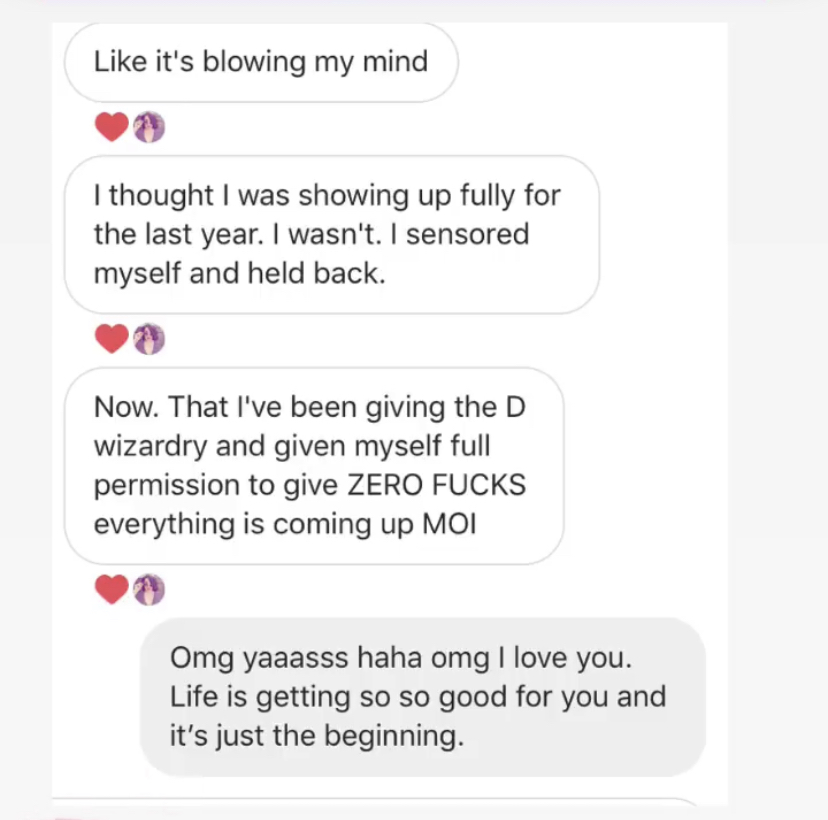 "(Before working with Dani), I wasn't my true, genuine self. I was hidden in this little rock that I had to break through. I was scared, I had been wounded, and I had been hurt a lot. I missed goals over and over again. But I always knew I was unstoppable. Because my dreams were big enough that I wasn't going to let little things stop me in my tracks. Working with Dani is a whole new level, a whole new commitment, a whole new deep dive. I knew I wanted that deeper root, accountability, support, love, and guidance. (Stepping into) your purpose, your calling, is way more important than your current situation and what has happened to you. I knew I needed that love aspect to heal what has been broken inside of me and I couldn't heal on my own to move forward. It wasn't until I stepped into my calling that I was like, "Holy cow, this is actually my reality before my eyes." And I get to help all these other women make that their reality too. I know I'm here to do big things, but not just for me, it's for all of them. It's for the legacy I'm going to leave."