A Sacred Space For Rebel Entrepreneurs To Break The Rules, Own Their Extra, And Unleash Their Voice. 
This Monthly Membership Program is for you if: 
You've lived your whole life dreaming big, and shooting for the STARS.
You believe that life gets to be magic, no matter what.
You believe you have a purpose in this world - and it's a big freaking deal.
You're not here to just pass the time, you're here to transform lives and leave a legacy.
You don't half-ass things, you put your whole ass into it.
You don't take no for an answer, and if a way isn't given to you, you BUILD IT.
You're ballsy, I like that about you.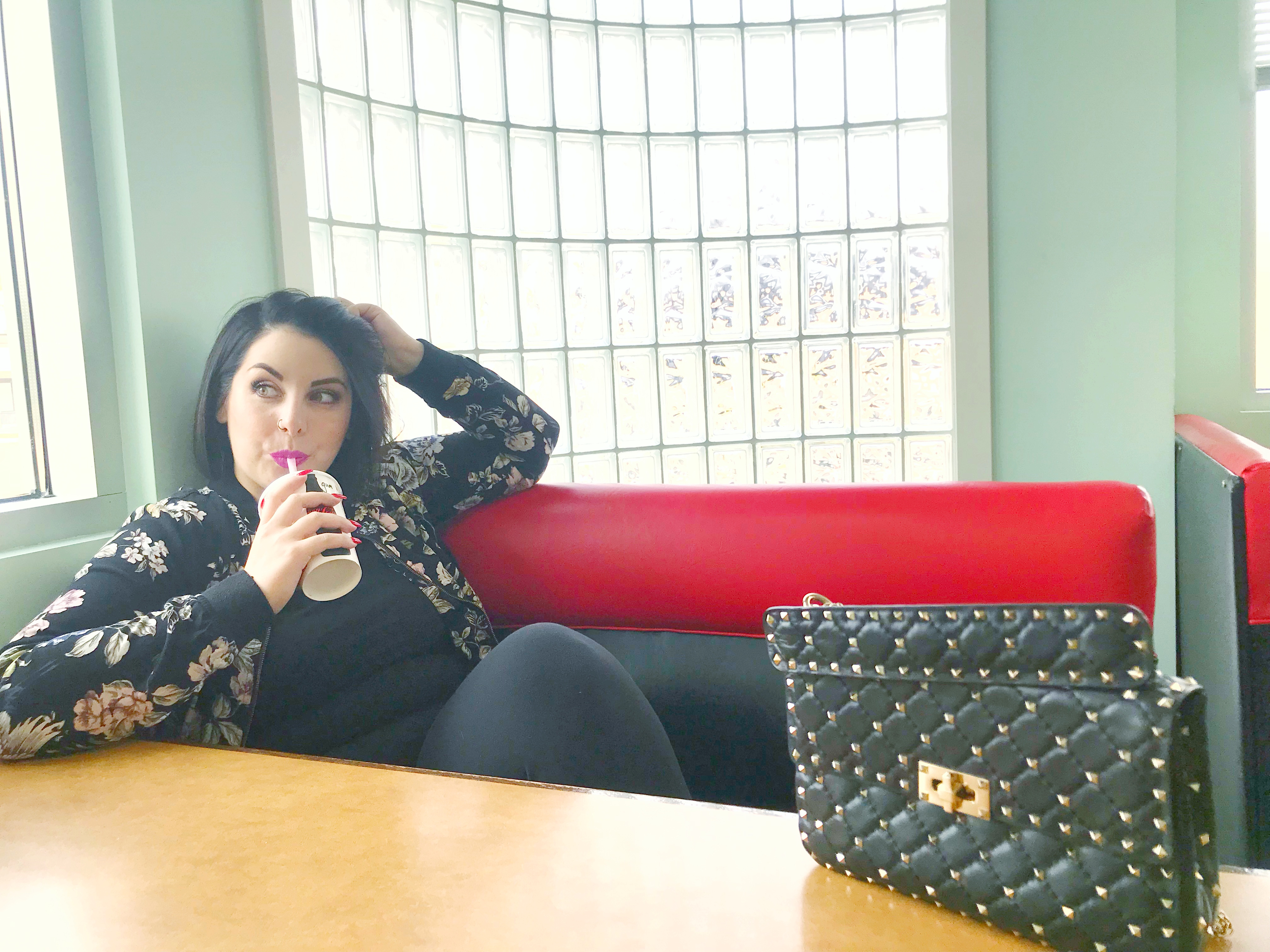 Take no shit, lead with love, show up unfiltered in every area of your life, business and relationships so that you can actually feel lit up in your life.
Heal deep-seeded "people-pleasing" patterns that are keeping you stuck in a loop of frustration, because you feel like you can *never get to* where you want to go.
Embrace your extra in a safe space where you can get comfy with taking up space, so that you can stop hiding what makes you mother-effing needed in this world.
Feel deeply supported by a community that actually gets you, holds space for you unconditionally, and allows you to show up fully expressed in who you are.
Feel SEEN, HEARD, and UNDERSTOOD as you continue to remove the layers of obligation/fear/and feeling the need to justify who you are.
Show up fully expressed in sales calls, in your content, in your brand, and in your coaching relationships.
Remove the identity's that feel like dead-weight and embrace how you choose to live your life.
Remove the shame of constantly feeling like a chameleon in your life, and embrace the consistency of being YOU, unapologetically.
Your Sacred Space For Self Expression: 
A private community that encourages your to own your extra, be your disruptive/bold self, and be deeply loved for the truth of who you are.
1 LIVE Group coaching call per month

1 Live training on topics like: Content, clarity, self expression, unleashing your voice, dissolving people -pleasing habits, and becoming fully expressed in who you are. 

A private community of badasses who are going through this work along side you  (like a mini mastermind of soul sisters who have your back!)

Daily check ins and accountability with additional tools to help facilitate your growth.

A fully supportive space where you can truly feel safe to turn the volume up on who you are - without limitations.

Additional bonus material added per month.

VIP PRICING ON ALL DANI'S RETREATS, COURSES, and VIP days.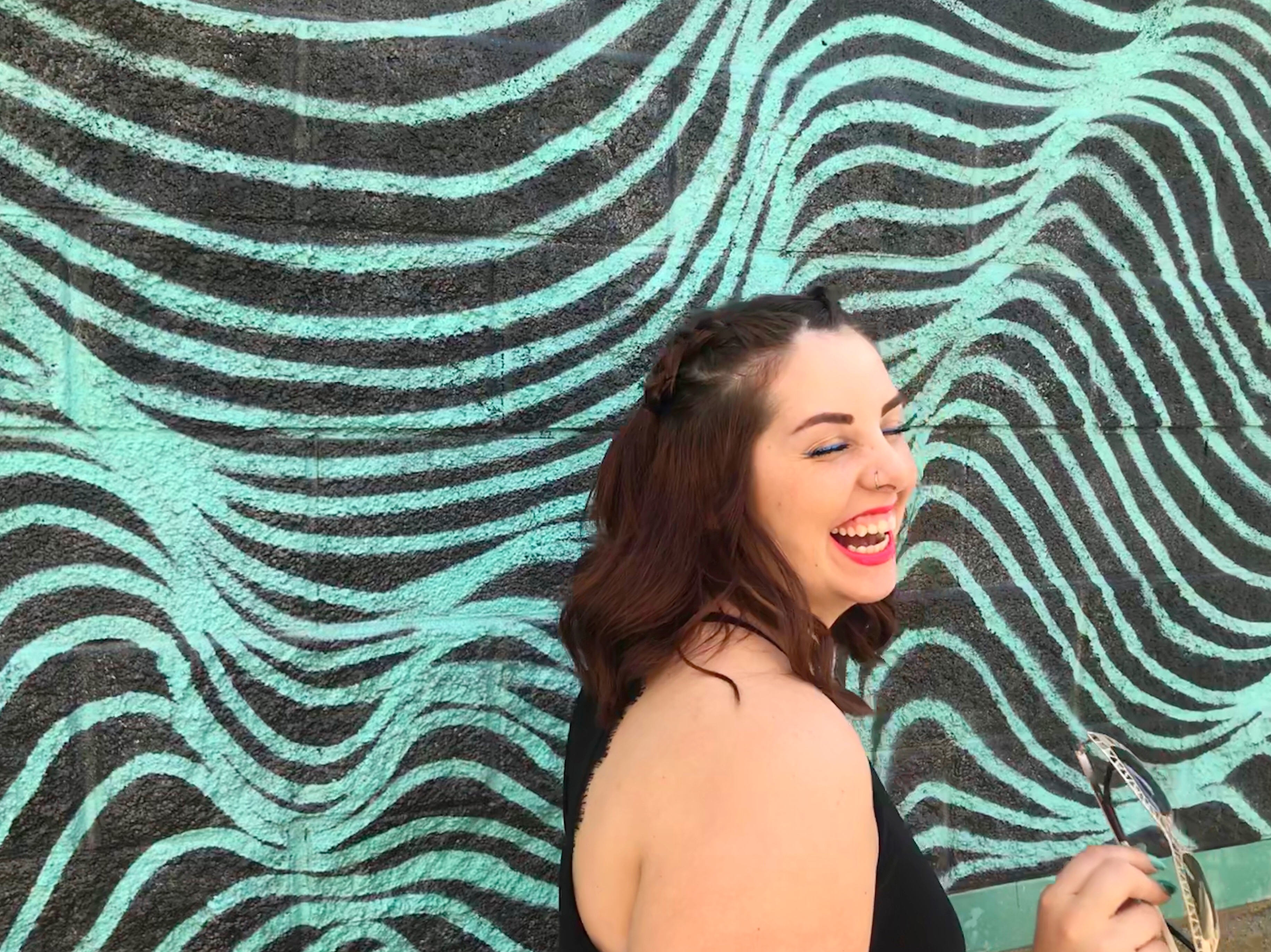 This membership program is a year long commitment to owning the F out of who you are, are you in? 
F YES! I AM IN!
Sign up for the monthly membership price.
F YES! I am IN!
Pay in full for the whole year and get 3 months *FREE*!
EPIC people who have done EPIC shit with this work! 
"(Before working with Dani), I wasn't my true, genuine self. I was hidden in this little rock that I had to break through. I was scared, I had been wounded, and I had been hurt a lot. I missed goals over and over again. But I always knew I was unstoppable. Because my dreams were big enough that I wasn't going to let little things stop me in my tracks. Working with Dani is a whole new level, a whole new commitment, a whole new deep dive. I knew I wanted that deeper root, accountability, support, love, and guidance. (Stepping into) your purpose, your calling, is way more important than your current situation and what has happened to you. I knew I needed that love aspect to heal what has been broken inside of me and I couldn't heal on my own to move forward. It wasn't until I stepped into my calling that I was like, "Holy cow, this is actually my reality before my eyes." And I get to help all these other women make that their reality too. I know I'm here to do big things, but not just for me, it's for all of them. It's for the legacy I'm going to leave."
"I started working with Dani when I was already a multiple six-figure business owner. I felt like there was a huge disconnect (with my content) and I didn't know why. (Dani) helped me realize I was carrying along an ancestral line of vocal silence. She picked up on that and helped me clear the energy, which helped me be much more truthful and profitable. I was able to get a lot more raw and vulnerable. She is a brilliant strategic mind, she really knows what she's talking about from a business standpoint, but her true passion lies in voice and in working with her you can really see that. So if you're considering working with Dani, run, don't walk. You really won't regret it, even just spending an hour or two with her will be deeply and profoundly transformational."
- Erika Ashley
You're fabulous, stop being so secretive about it.