Everything you've been told about who you need to be to be successful is a bold face lie,
But you already know this - because you're a rule breaker.
You've lived your whole life dreaming big, and shooting for the STARS.
You believe that life gets to be magic, no matter what.
You believe you have a purpose in this world - and it's a big freaking deal.
You're not here to just pass the time, you're here to transform lives and leave a legacy.
You don't half-ass things, you put your whole ass into it.
You don't take no for an answer, and if a way isn't given to you, you BUILD IT.
I like that about you, your ballsy.
My whole life, I grew up wanting to be famous, to change the world, to help people, and I was constantly told to "get a grip", "be realistic", and lower my standards because "it rarely happens".
I don't vibe with the word  "REALISTIC" - because honestly, when people use that word they are pretty much telling me to live my life based on the limitations of someone else's ideas of what was possible.
It tells me that there isn't room for innovation OR "You get what you get or you don't get upset".
Sorry bro, but the world didn't expand by people thinking inside the box. 
The universe is expanding EVERY SINGLE DAY - so no, that doesn't hold up in our physical reality, and I call bullshit.
There is so much more room for dreamers in this world, we have enough "realists". 
I was obsessed with always trying to be the best, to please people, to be the top student (okay, in things I cared about, everything else I met with a "C's get Degree's" attitude).
---
Once upon a time I was:
So concerned with what EVERYONE (including my family, signifiant other at the time, his family, that stranger, my old neighbours, anyone who went to high school with me, my grandma, probably YOUR grandma, ANYONE) thought of me, and always trying to make the best impression ever - think customer service voice... but like 24/7.
Had the worst case of stage fright (like, would blackout things that happened when I was on stage, and borderline panic attacks before I went on).
So consumed with convincing people to work with me/trying to prove my worth/trying to be the DREAM coach for someone and killing myself over stupid small mistakes/overdelivering to the point where I was spread SO THIN.
If anyone trolled me or made me feel shitty, I would hide out for a few days, completely devastated and obsess over how to "fix it".
Obsessed with how I looked, constantly looking at my body and feeling like shit. Overly obsessed with my health journey in a detrimental way and was completely consumed by my appearance.
Would freak out if my makeup was "too much" even though I WORKED as a makeup artist at the time but refused to show my makeup on videos because I didn't want to seem "too dramatic".
Would whisper into the microphone because I was terrified to be "too loud" or too bold.
I would never make jokes and my content was boring AS F because I was so scared of being "unprofessional" or not being taken seriously as a coach.
SO obsessed with earning peoples love/money/affection/opinions so I would act like a chameleon and become exactly who I THOUGHT they wanted me to be.
I was never truly honest about my feelings in relationships because I was SO terrified of being demanding Or too much or too dramatic.
Obsessed with teaching on what I thought would make me money, make people like me, or make me happy = hint hint, none of that happened.
Let's be real - here is the good shit.
SINCE THEN I have:
Stopped listening to things that didn't fuel my heart, and stopped doing shit that didn't fuel my soul.
HEALED my stage fright by being open to my own self expression, unapologetically.
Teaching work I AM DEEPLY proud of, and deeply believe in - most importantly, I've build an unshakable belief within MYSELF.
I wear whatever the fuck makes me feel like a rockstar that day without thinking twice on if people will think I am "too much".
I'm deeply self accepting when I am in a relationship, or not and hold space for unconditional love in every relationship I am a part of. I don't feel the need to "be" anything anymore - I just show up as me, and it's deeply liberating.
Held space for OPEN communication in relationships because I am no longer obsessed with being "liked" - I hold space for transparency, and therefore space for expansion AND deep love/respect/openness and strong AS F relationships.
I'm as loud/vibrant/EXTRA as I want to be and love myself deeply at every level.
OWNED WHO I AM and stop settling for the limitations others have put on me AS WELL AS what I have put on myself.

Felt more at home in my body than ever before. I am actually larger than I was, but also learning to truly LOVE my body (like actually, not just love it if the scale was nice to me that day) and as I grow to become healthier each day, I don't do it from a controlling and destructive energy.

Got more obsessed with my own self discovery than the approval of others.
Been more open with who I am, how I work, and what I LOVE about ME.
Showed the fuck up, 110% ME in all my glory.
Here is a solid visual of me transforming into my most "Unprofessional" Self.
The truth: Everything I was ever told "not" to do, or told that it would mess with my chances of success... 
All those rules I broke ...
Are literally the reason why people hire/follow me/and pitch my podcast. 
The Breakdown: 
A 3 month mastermind to your most fulfilled, fully expressed, bold version of you.
Live video calls (where you can ask me any questions LIVE with me right there!).

A community of badasses who are going through this work along side you  (like a mini mastermind of soul sisters who have your back!)

Daily check ins and accountability with additional tools to help facilitate your growth.

A fully supportive space where you can truly feel safe to turn the volume up on who you are - without limitations.
Email Info@Danieledriusso.com to get on the waitlist and be notified the minute this re-opens!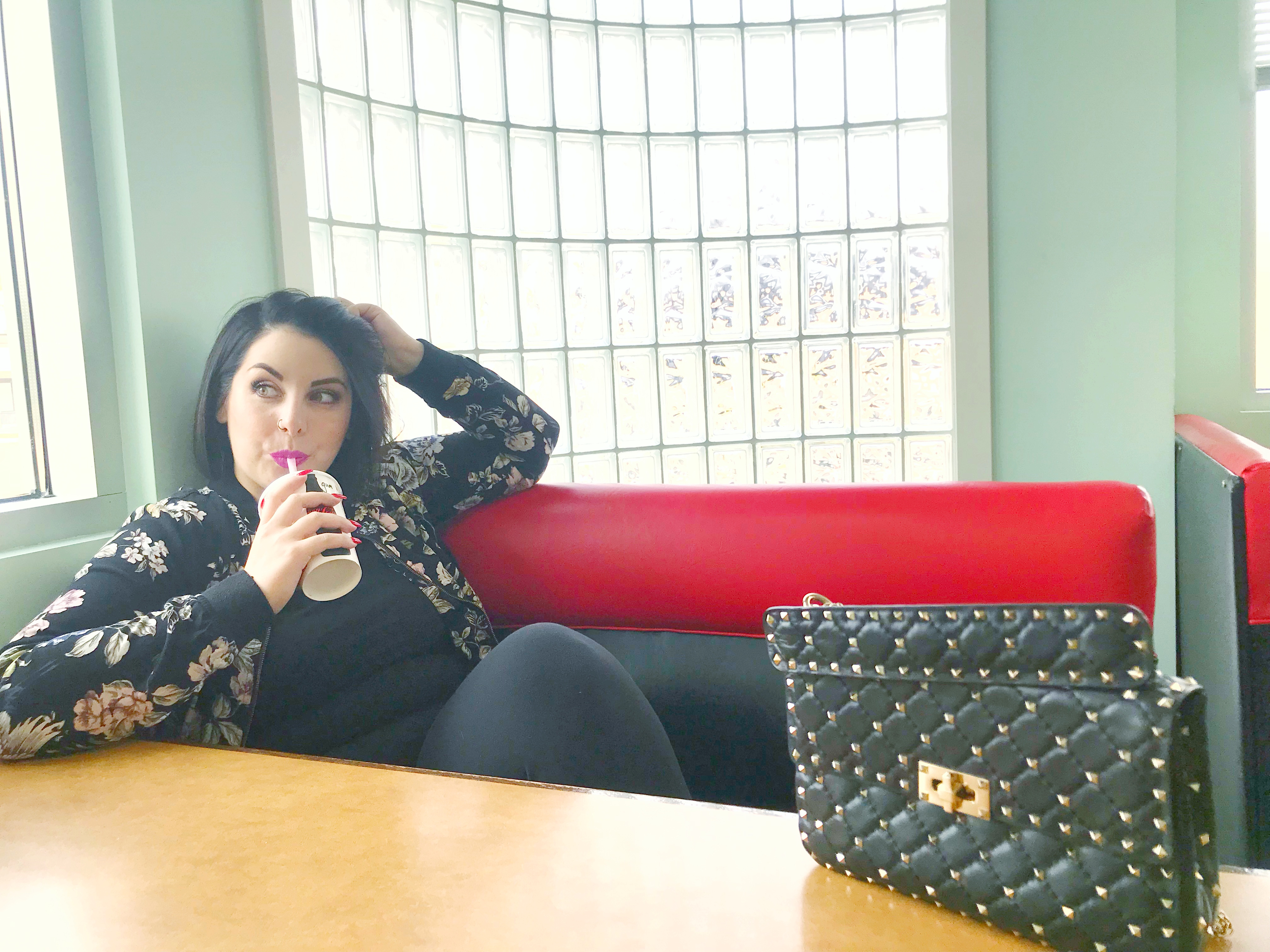 Lead With Love,
Change The Game,
Be Bold, Be Vibrant, Be Brave, & Play.
Break The Rules,
Be The Leader You Were Destined To Be.
"(Before working with Dani), I wasn't my true, genuine self. I was hidden in this little rock that I had to break through. I was scared, I had been wounded, and I had been hurt a lot. I missed goals over and over again. But I always knew I was unstoppable. Because my dreams were big enough that I wasn't going to let little things stop me in my tracks. Working with Dani is a whole new level, a whole new commitment, a whole new deep dive. I knew I wanted that deeper root, accountability, support, love, and guidance. (Stepping into) your purpose, your calling, is way more important than your current situation and what has happened to you. I knew I needed that love aspect to heal what has been broken inside of me and I couldn't heal on my own to move forward. It wasn't until I stepped into my calling that I was like, "Holy cow, this is actually my reality before my eyes." And I get to help all these other women make that their reality too. I know I'm here to do big things, but not just for me, it's for all of them. It's for the legacy I'm going to leave."
Why "Unprofessional?"
I used to be TERRIFIED to be "unprofessional".
Mainly because I was so scared of other people's opinions of me and what they told me was "unprofessional".
BUT HERE IS THE THING (take it from the chica who has had a million jobs in a million different industries)....
PROFESSIONALISM IS SUBJECTIVE AND AS A LEADER - You get to make the rules.
 AS A PERSONAL BRAND, you get to decide WHAT GOES. 
If you work in an office > Your dress code of professionalism is DIFFERENT than if you worked on a construction site.
When I was a makeup artist, professionalism MEANT wearing FULL SELF EXPRESSION on your face, but dressing mildly like a mime in all black clothing.
But purple lipstick was encouraged, tattoos were accepted, there was NO stigma around gender/sexuality/race because it was ALL inclusive - it was amazing, I would wear heels sometimes and bright purple eyeshadow with blue lipstick, with my red hair.
When I was in theatre - professionalism MEANT lulu-lemon.
We needed to be able to MOVE and roll around on the floor at any given moment.
Teaching in schools? I would live in scarves, leggings, long shirts and blazers at times.
If I went in for a speaking gig at the University? I would wear whatever made me feel like a total BOSS.
PROFESSIONALISM IS SUBJECTIVE,
A stand up comedian talks a lot different at their job than someone in a cubicle.
SO - this is what this means for you > BOSS.
THIS MEANS if you own your own business, YOU MAKE THE RULES based on your own self expression, based on who you serve, and based on how you choose to show the F up in your own industry.
YES - this means people will be polarized, DUH, not everyone loves Amy Schumer (I mean, I would take a bullet for that woman but you know what I mean).
You're not meant to be loved by everyone, because you're UNCONDITIONALLY LOVED BY SOMETHING BIGGER THAN ALL OF US, so fucking be you, okay?
Don't listen to people who don't get you, vibe with you, or pay you....
Actually don't listen to anyone who isn't you or doesn't align with your soul. period.
NOW, be free my pretties AND FLYYYY - take over the world with your love and your banging knowledge that is life changing, I'm here to help.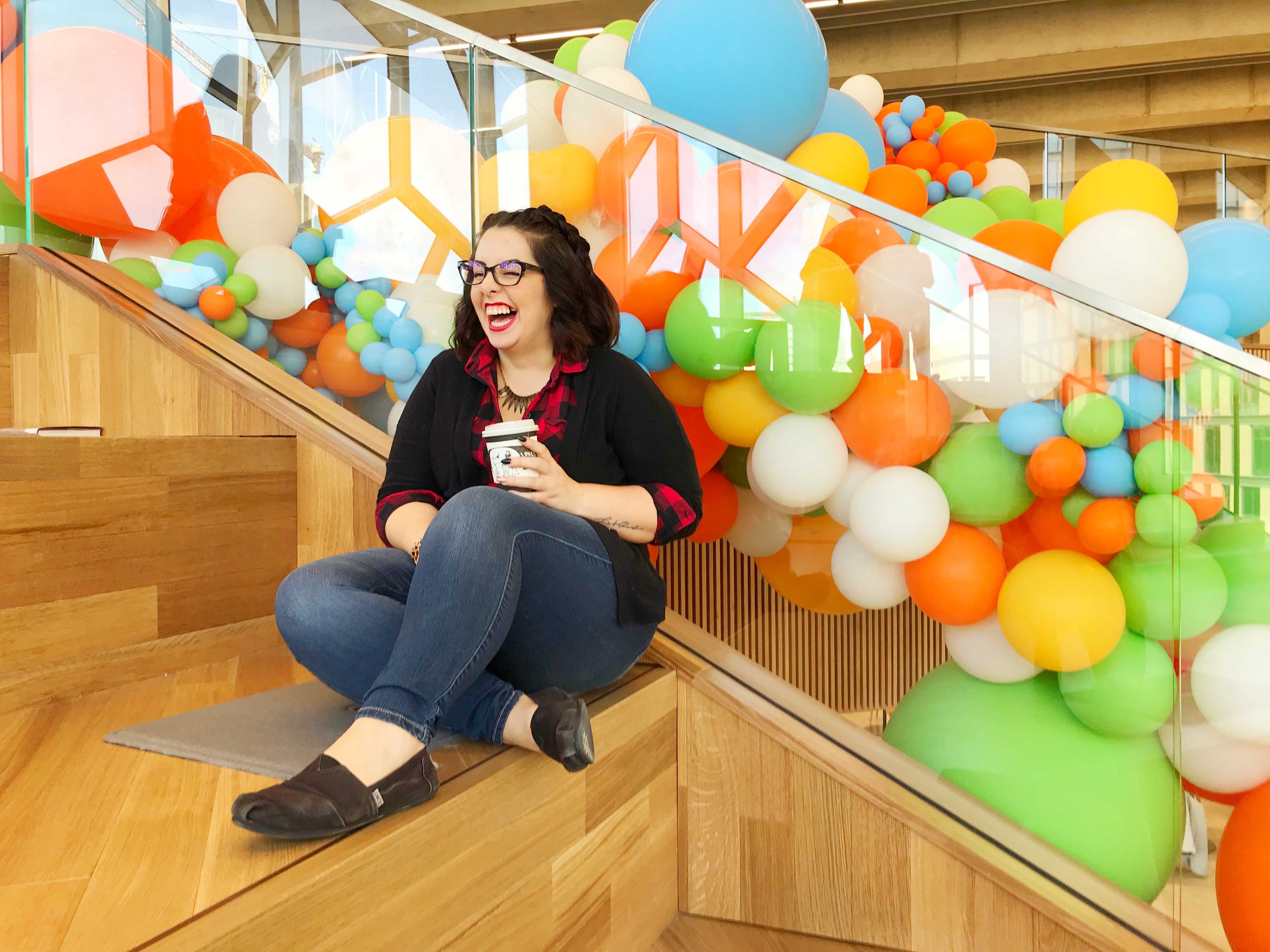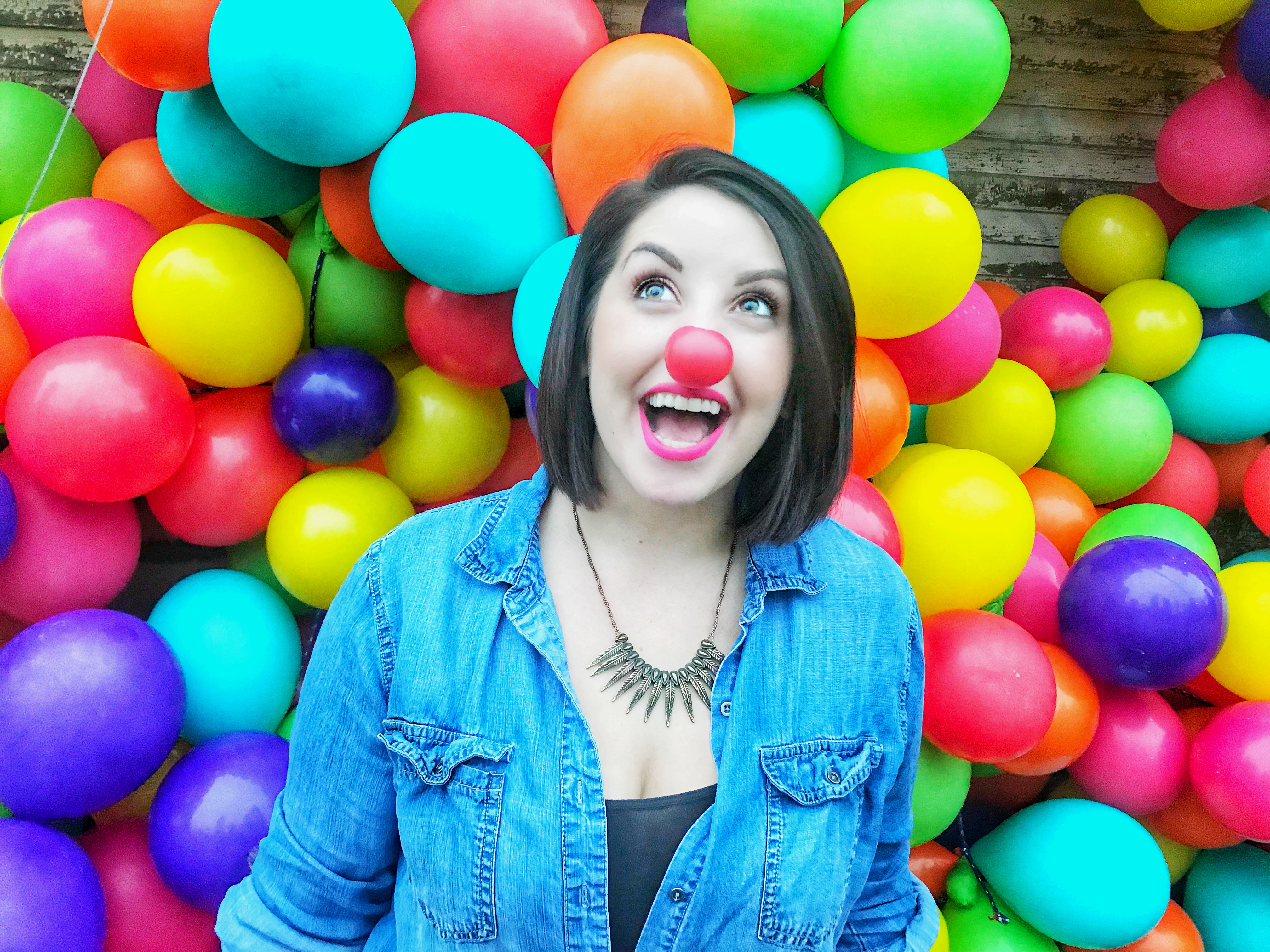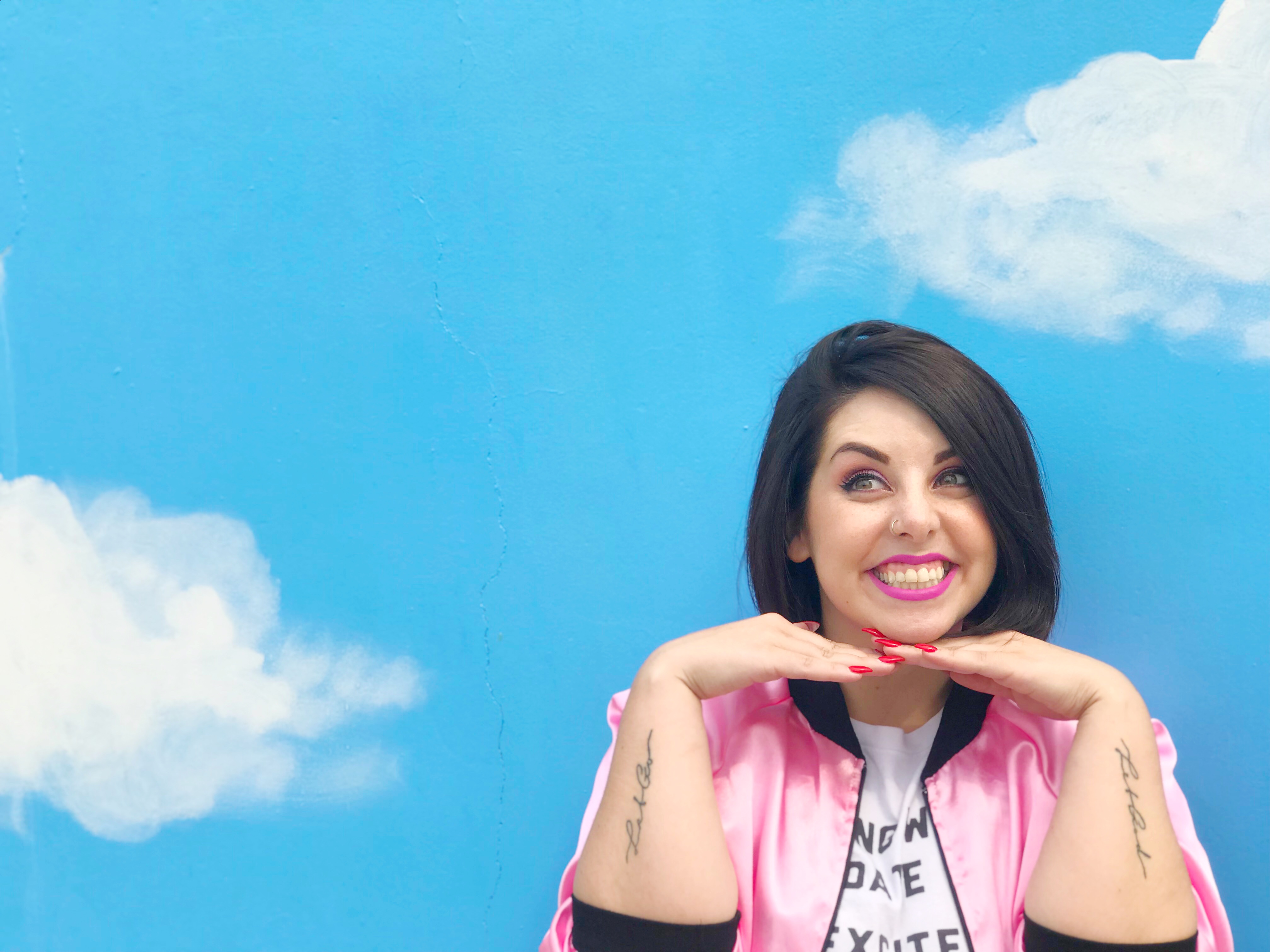 We need more dreamers in this world, we have enough "realists".

It's time to be innovative and blaze a new trail of what's possible
You get to be wildly adored for the truth of who you are, AND be respected as a industry leader, AND be fully expressed in who you are.
That is a straight up fact. 
INSPIRATION♥ Innovation ♥ FULL EXPRESSION ♥ LOVE ♥ FULLY FREE to be YOU 
"I started working with Dani when I was already a multiple six-figure business owner. I felt like there was a huge disconnect (with my content) and I didn't know why. (Dani) helped me realize I was carrying along an ancestral line of vocal silence. She picked up on that and helped me clear the energy, which helped me be much more truthful and profitable. I was able to get a lot more raw and vulnerable. She is a brilliant strategic mind, she really knows what she's talking about from a business standpoint, but her true passion lies in voice and in working with her you can really see that. So if you're considering working with Dani, run, don't walk. You really won't regret it, even just spending an hour or two with her will be deeply and profoundly transformational."
- Erika Ashley
Are you ready to experience the LIBERATION that comes with embodying who you are 110%?!
You're fabulous, stop being so secretive about it. 
Email Info@Danieledriusso.com to get on the waitlist and be notified the minute this re-opens!