You're fabulous, stop being so secretive about it. 

Voice Workshops ♦ Motivational Speaking ♦ Retreats
What attendees have to say about Daniele's events:
" She opened my eyes up to things I haven't heard any other coaches really talk about!"
- T.S
"What a fantastic event! I highly recommend checking out Dani's page and going to one of her upcoming events! Thank you for having me! 
N.D
"Since the moment you told me about it I knew I wanted to go & I felt so amazing after. I was up all night just thinking, It's nice to be around likeminded people, it's refreshing!"
A.C
"It's not coaching, it's an activation"
- A.S
"Guys!!! Dani's voice workshop was freaking amazing! I had no idea anything like this existed! She is so comfortable in her teaching style and her presence allowed me to really get into the breath work and experience a massive breakthrough in my solar plexus chakra. After the workshop, I felt incredibly expansive, I felt my energy was lifted and I felt so much more connected to myself. Who knew the empowerment that could come from voice work? I highly recommend her services!"
- T.M
"It's been on my mind all week how positive I've been feeling since the workshop.
I have to say the mini session made me realize that I am on the right track with pursuing this dream of mine. "
- N.S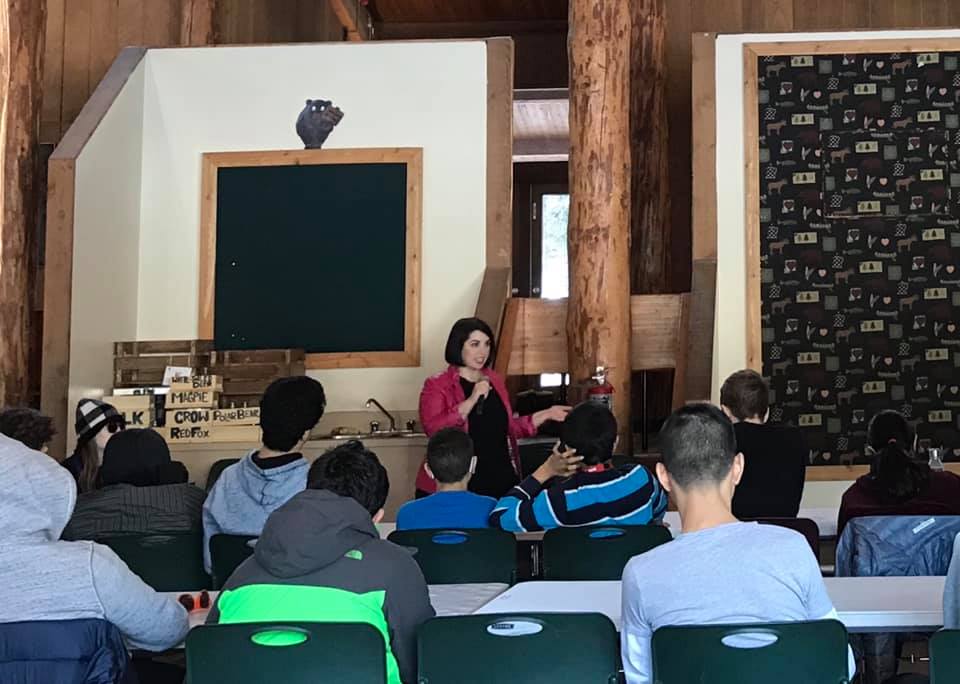 Having Dani speak at the conference was the perfect way to wrap up the weekend!  All of the kids of various ages were kept engaged, laughing, and followed the visual instructions given to them by Dani. All of the people in attendance really enjoyed her speech!

- J.R.

( Western Canada Leadership Conference)

Keynote Speaker - On Identity, Advocacy and Leadership for emerging leaders.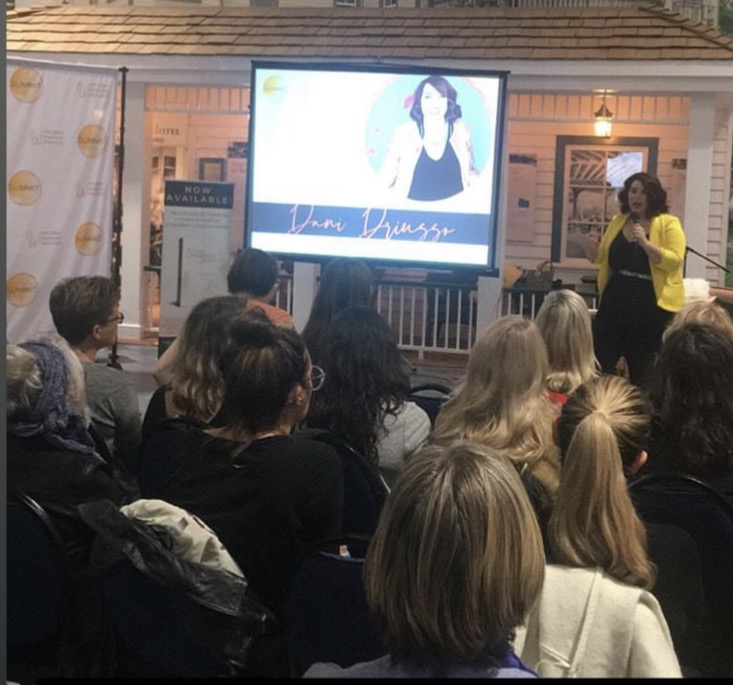 The Fancy Bio: 
    Daniele Driusso is the powerhouse voice and leadership coach behind the Unleash Your Voice podcast. With more than 8 years of experience in voice and performance, Daniele has worked with individuals of all ages from emerging young leaders to well-known multiple 6-figure business owners around the world on how to connect to their voice and get really loud about embracing what makes them unique in this world. After exiting the womb "jazz-hands-first", she quickly fell into a 18 year journey to mastering her work as a performer, playwright, and actor. 
     Daniele has worked closely with mentors such as award winning author of Bitter Medicine:  A Graphic Memoir of Mental Illness, Clem Martini, and voice/dialect coach Dawn McCaugherty, who serves as a faculty member with Canada's National Voice Intensive. With this knowledge and experience, Daniele has created a strong understanding of both the written voice, an the physical voice. After a devastating financial situation that rocked her to a core, Daniele found herself on a bus with over 20 strangers to attend a leadership conference, that she had no idea would change her life forever and ignite a fire for being on stage, in a new way, in the industry of personal development and self-mastery.
     Since then Daniele has been the keynote speaker at events such as The Western Canadian Leadership Conference, where she spoke on the topics of identity, advocacy, communication and confidence, while encouraging youth to find their own voice amongst the noise of social media and societal pressures. She has also taken the role of Emerging Leader with CHF Canada, where she continues to attended events educating herself on leadership, bridging the generation gap within society, and opening up communication when it comes to socially charged issues. Daniele has also brought her knowledge to workshops at Universities, such as The University Of Calgary. on topics such as: Mastering Your Marketing Through Connection, Not Defining Yourself Based On Your Degree, and Breaking The BS Rules To Create A Potent Brand. She has also made a name for herself by empowering female entrepreneurs to disconnect from people-pleasing habits, self-judgement, and fear, so that they can plug back into their inner brilliance as industry leaders with her signature retreat Unleash Your Voice, as well as the Unplugged and Dream Louder workshops. Daniele has been featured on platforms such as Huffpost, The Brokeass To Badass Podcast, Yyc Girl Gang, and has had the opportunity to collaborate with multiple well-known Forbes contributors and influencers on her own personal platform. Daniele believes in creating platforms for personal development in a way that challenges individuals to be so wildly obsessed with their own self-discovery, they stop being wildly obsessed about other peoples opinions of who they are. Her mantra "You're fabulous, stop being so secretive about it" has become a war-cry to her clients and students who continue to get their heart centred work to the world around them through intentional marketing, and unshakable confidence.
To book Daniele as a speaker for your next retreat, workshop, or event, or to request a media kit please Email Us at

Info@Danieledriusso.com

for more information.