Here is where you can find online courses that can help you majorly bust through in turning your passion project into profit.
My goal is to make support accessible to you! These webinars and trainings are done completely online, giving you access to the tools you need to create a life  and business you are absolutely in love with. So come join me and learn on your own terms. Take these courses with you to a coffee shop, to the mountains, or your living room floor. These courses go with you!
Any questions about these courses?
Email me at dani@danieledriusso.com and we can chat!
Can't wait to hold your hand and kick your butt through this journey,
much love,
By purchasing any of the following, you'll also get email updates from danieledriusso.com. You may unsubscribe at any time.
Boss Babe Beginner's Bundle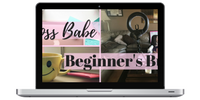 Compilation of my TOP trainings to give you a foundation for conquering your empire fearlessly. In this video bundle you will have trainings that give you the tools you need to:
1.  Write Content That Locks In Clients
2. Grow Your Income, Grow Your Tribe
3. Deal With Objections like A Boss Babe
4. Manifest Your Dream Biz/Life
5. Hit Your Goals Like A Champ
6. Be A Leader in FB Groups
Course Creation Challenge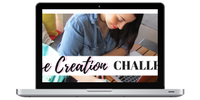 In this 3 Day Course Creation Kickstarter Challenge, learn how to share your work boldly, how to fall in love with your offer, and build unshakable confidence in your launch, so you can sell with love
(and ditch the sleazy sales tactics).
Don't BS Your Brand Challenge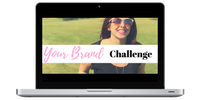 In this 3 Day Challenge, I am going to show you the exact steps I took to have 99 subscribers jump on my email list from a SINGLE real post; how I locked in 6 one on one clients in one month, without using my website; and how I continuously add individuals to my tribe who fall in love with my work, one single post at a time.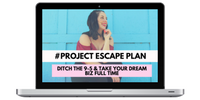 In this 3 day training I am going to teach you how to ditch the 9-5 and hire yourself for your dream job by showing the exact steps I took to scale my business in a major way, in a short period of time, and say goodbye to the office life; and how to craft "hell yes" content so you can sell with soul & fill your programs asap.
You Are the Source Challenge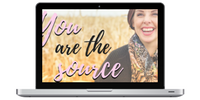 This 3 part course teaches you how to unlock your hidden power and take back your own voice, encouraging you to say what you want to say, charge what you want to charge, and show up how you want to show up! It's time to pull back the curtain and step out in ALL your badass glory.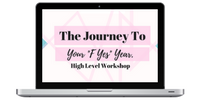 Are you ready to ditch the fear and create massive miracles? Join me for a high level workshop where we speak high-level energy into your next year, massively shift from fear to faith, break through blocks, and more.
Fight Fear & Build Your Empire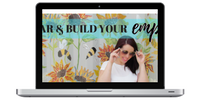 Let me teach you how to feel the fear, and build your dream business.
You're bold, your fierce, and you are ready to build your dream biz. In this training, I want to teach you how to take massive action daily and build major momentum in your business; feel the fear in your business and still crush your massive goals; and build your community for an 8k launch.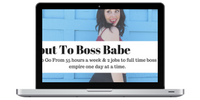 In this training, I tell you how I went from 55 hours a week and working my biz during the cracks of my day, to working part time and building my empire full time.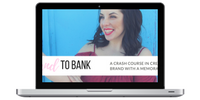 In this class, I take you through how to build a brand that converts to cash money. I know you want to be successful & make a business that creates some serious impact in this world, but the truth is, it all starts with your brand. The more unique you are, the more people love you. Learn how to create your authentic brand that is just an extension of YOU.