Is this you?
Do you feel like you're going to cry or throw up every time you swipe your card?
LOST and stuck at a job you

hate

because you NEED the money?
Avoid looking at your bank statement and credit card bills?
Stuck in a debt cycle, unable to

save

for what you want?
Freaking out trying to do math super quickly in your head when someone invites you somewhere that costs money?
Always thinking you don't have enough for the new work pants, the boots, the things you heart desires, and you desperately need (because yours are most likely

falling apart

, am I right)?
Always looking for a sale?
Feeling guilty for

spending

the money you do have on what you want?
Are you resentful of those who go on vacation or do inspiring things because you feel like you can't?
Girl I know the struggle, because this was my struggle.
My rock bottom was when I saw my mom cry for the first time. She had just opened the heating bill, my family had lost everything a few years earlier. She opened it up and started to sob. The heat was too expensive. Food was too expensive. Her divorce was too expensive. Life was too expensive. That day I vowed I would take the reigns and help support my my family, and hopefully me.
  I took my destiny into my own hands and went in search for an answer. My goal, to be able to pay for groceries for my mom. I made a commitment to change my money mindset, to educate myself on how to attract abundance into my life and create enough wealth to take care of me and my family.
  So I got my shit together and learned everything I could. Then I put it into action.That year I paid for my moms Christmas groceries,We both cried, I promised that if I could figure out how to do this myself, I would teach other women to do the same. This course, is me showing up for that promise.
The biggest leap was to educate myself on why the heck I was broke. It all came down to one thing, My thoughts, my programming. I thought money was icky, greedy, selfish, and came with a crap ton of responsibilities. But those thoughts, that anxiety, it's just a habit. A habit that kept me broke, A habit that kept me working 55+ hours a week, A habit that kept me safe, A habit I developed to deprive myself of the things I wanted because all that mattered was surviving, getting through, and staying comfortable.
I never enjoyed having money.
​I needed a new habit. ​
When I recognized that money was a way for me to give more, do more, and live more ... I knew I had to fall in love with it. If I did that, it would love me back, and it has. ​​
I have created a business I LOVE, I am planning trips for the very first time to where I desire to go, I am showing up for myself every day, I am helping support those who mean the most for me, I am giving more than I could of ever imagined... and I don't feel the urge to throw up when I log into my bank account. I actually feel ... wait for it... Grateful.
When You Change Your Beliefs Around Money, You Change The flow Of Money.
​I am here to teach you how.
Real Life Stories From Money Love Grads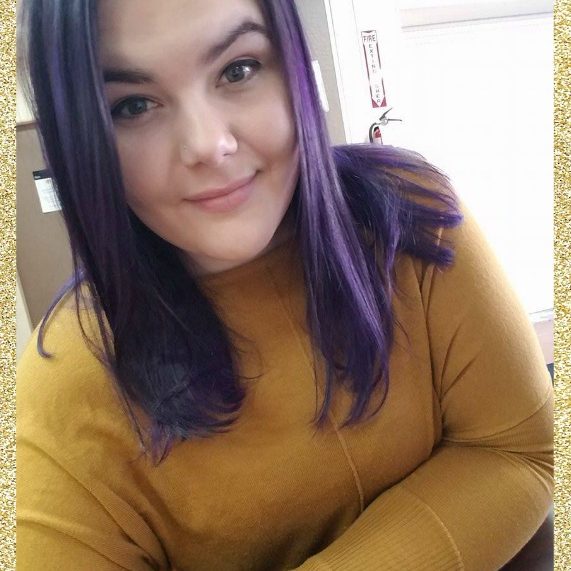 MEET TAMIKA
       When I first started working with Daniele, I was lost - I answered nearly every question with "I don't know". I was feeling trapped in a 9-5 job, broke and feeling unfulfilled. There was so much resistance in my life that was holding me back and Dani's down to earth positivity and her successfulness made me realize I wanted so much more for my own life. So, I got resourceful and invested in myself for once – BEST THING I'VE EVER DONE. Everything Dani said resonated with me and our weekly sessions rejuvenated my soul. She is not afraid to call you out on your limiting beliefs and self-sabotaging behaviours. She gives you the tools and resources (hell yes, workbooks are involved) to show up for yourself in a fearless way. She has taught me killer manifestation and mediation techniques and shown me how to live my life passionately and without reservation and how to convey that in my own business.
    My savings account has a healthy balance for the first time in long time (…maybe ever) and I have paid more than one credit card off completely.
​ Today, I am abundant, I am free and I am no longer settling for mediocrity, all thanks to Dani. If you're hesitating to work with her, don't. Take the first step in showing up for yourself and she will wholeheartedly help you the rest of the way. Your mindset, your money and your heart/soul will thank you for it.
I just couldn't make it happen. It was then where I decided to implement some serious mindset work.
That work started to pay off! I had payed of 1500$ in debt and manifested 200$ for a new laptop. I shared my success and got many questions on the HOW. I realized quickly that a lot of people were struggling in this exact area, I wanted to find a way to help as many people as possible let go of their money demons and free themselves from financial anxiety.
This is why I created this course. I want you to recognize your money as a tool, a tool to help you fund your dreams and change the world. You are a kind generous person and I know that when you are blessed with abundance, your capacity for giving will grow. This is why you need this, I want to help you give more of your true self to the world.
I believe that money does not dictate your worth. I believe that with more abundance, your capacity to share that abundance grows. I believe that you can create a life you truly desire, and use income as a resource to make those dreams reality. I believe in giving you the game plan to make this shit happen, with a smile on your face, while feeling connected to something bigger.
You hold the power.

What you get from the course:

Tools: Practical and spiritual tools to increase the flow of $$ in your life.

Action Plan: My personal step by step systems that take out the anxiety around your bank account and make money love easy peasy.

​

Strategy: The simple method's I teach to increase your savings, and decrease your debt, in a way that feels productive & empowering. (Like heck yes!)

Hands on:

 

Empowering exercises (for life) to help you stay on track to abundance even after the course is completed.
Bonus
Meditations to help you dig deep into your subconscious mind & get connected.

Recorded & Live trainings that take you through each step

​An exclusive group coaching call with Daniele!

Weekly homework to challenge you & help change your mindset around money! ​

An Exclusive private group for additional support & guidance

You Get The Trainings (For Life!)
Module one:
Let's dive deep into your money mindset. What is money to you? This module is all about ditching anxiety and making money an enjoyable resource to help you build your dreams.
Module Two:
All about your relationship with your bank account and money. Money is like a big hunky man, if you don't treat him with respect, nurture the relationship and have open communication, you can't expect that hunk to stick around.
Module Three:
Manifestation 101. This module gives you the steps to attract more money into your life and open the gates to abundance.
Module Four:
Debt mindset = ditch that ish. This module teaches you the tools you need to ditch debt and deal with it in a loving way. Bonus: Pay your bills with gratitude & learn how to avoid those surprise money draining bills.
Module Five:
Let's talk saving and decluttering your life to allow the flow of money to flood into your life. This module is all about more money in, less money out. Sound awesome? It is.
Module Six:
Implementation week, live call, and a bonus module on how to deal with money coming in.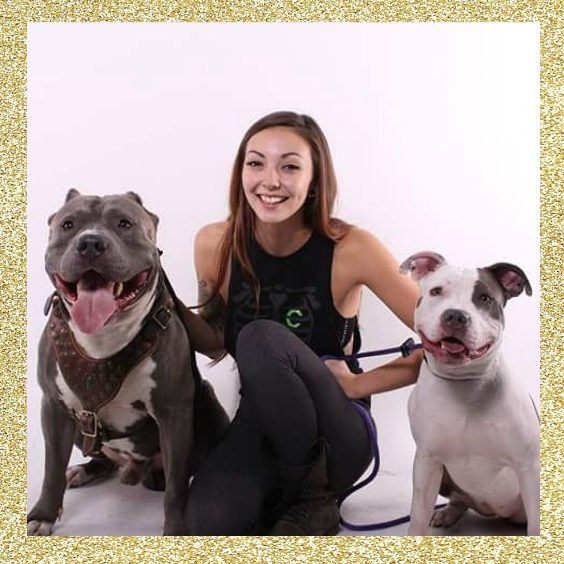 MEET TORI
Hey!! My name is Tori and this, is my story 😉
Before beginning my journey with Dani all I did was work, sleep and sit at home, and I literally did nothing. I thought that because I had no money I couldn't do anything! This included grocery shopping, hanging out with friends, I'd even limit my time on my phone because I felt that was eating up my non-existent money.  I spent money solely on fast food and unnecessary crap! I was in a deep rut, I felt money was the ruler of all and controlled what I did and didn't do. Since I started with Dani she has opened my eyes to a different world around money and myself. Dani has changed my view on money being the ruler of all, to an energy that flows and drifts to where I want it to go.
    Dani has made me see value in myself, leading to focusing on eating healthier, that grocery shopping and cooking isn't scary or difficult and I have the time and resources to enjoy myself and not worry about how it's affecting my bank account. I've gone for dinner with friends, on date nights with my boyfriend, spent time with people I haven't seen in a long time, spent quality time with family, and made money outside my full-time job! I've started to truly enjoy life opposed to being stressed out on the couch dwelling, instead of taking action.  Dani is helping me see so much value in life and that money doesn't have to stop me, it's around and accessible to me! Everything this girl posts is so true and is so powerful, Dani just knows how to connect with people. She really truly understands, cares and wants to help! Her resources are always on point and she totally gets how the mind works. Dani really is helping me break old unhelpful habits and create new beneficial ones! I chose Dani as my coach because, she is real, she is down to earth and there is no bullshit. She puts it all out there for you, gives you tools that really work and is there 100% to support you no matter what time it is! She's dedicated and works crazy hard and is always up to date! She cares so much about each and every person she interacts with. I'm so thankful to have Dani's support, help and knowledge to guide me through this mess of adulting.  I can personally thank her for my savings account building and a healthier mind set on life in general!
FAQ:
Are there payment options?
Yes! I love supplying payment options! I want to make this course accessible to you because you deserve to have an income to support your dreams and a mindset to support your income!
Can you guarantee specific results?
I love and believe this course can change your perspective and the way you earn. I have lived these concepts and have seen the results first hand, this is why I teach it in this way. Having said that, I don't/cannot guarantee or warrant results or increased income. The testimonials on this page may not be typical for all students. You will get out what you put in!
What if I hate the course? Do you give refunds?
I believe strongly in this course and because of the intimate nature of this course, and support I supply to my students, I do not give refunds. I do give many options if you are unsure if my coaching style is a right fit for you! If you would like to discuss more if this is for you please send an email to teamstriveandshine@gmail.com with any concerns you have.
6 weeks is a long time, do you have a shorter version of the course?
At the moment there is not a shorter version of this course. Money mindset takes time, it takes time to reprogram the habits and experiences that form how you use & view money. No short cuts! Just some real deep diggin' into your mindset and some real work on creating a more sustainable, healthy money mindset.
I am not a post graduate/millennial, is this for me?
Yes! This course is for everyone who wants to switch their mindset about money! I do gear my teaching towards the paths I have personally walked, throw out what doesn't resonate with you, but I promise you will find some juicy mindset shifts you can make at any age/milestone in life.
Life is CRAZY busy, what if I can't make it every week to the course?
Girl, this course is yours, forever! The only live training will be in week 6, and guess what, it will be recorded for you to keep! WOOT WOOT! So don't worry, take the course at your own pace. You can finish it in a week, or 6 weeks, or 6 months. Just take it at your own pace!
Any other questions can be answered by emailing:
dani@danieledriusso.com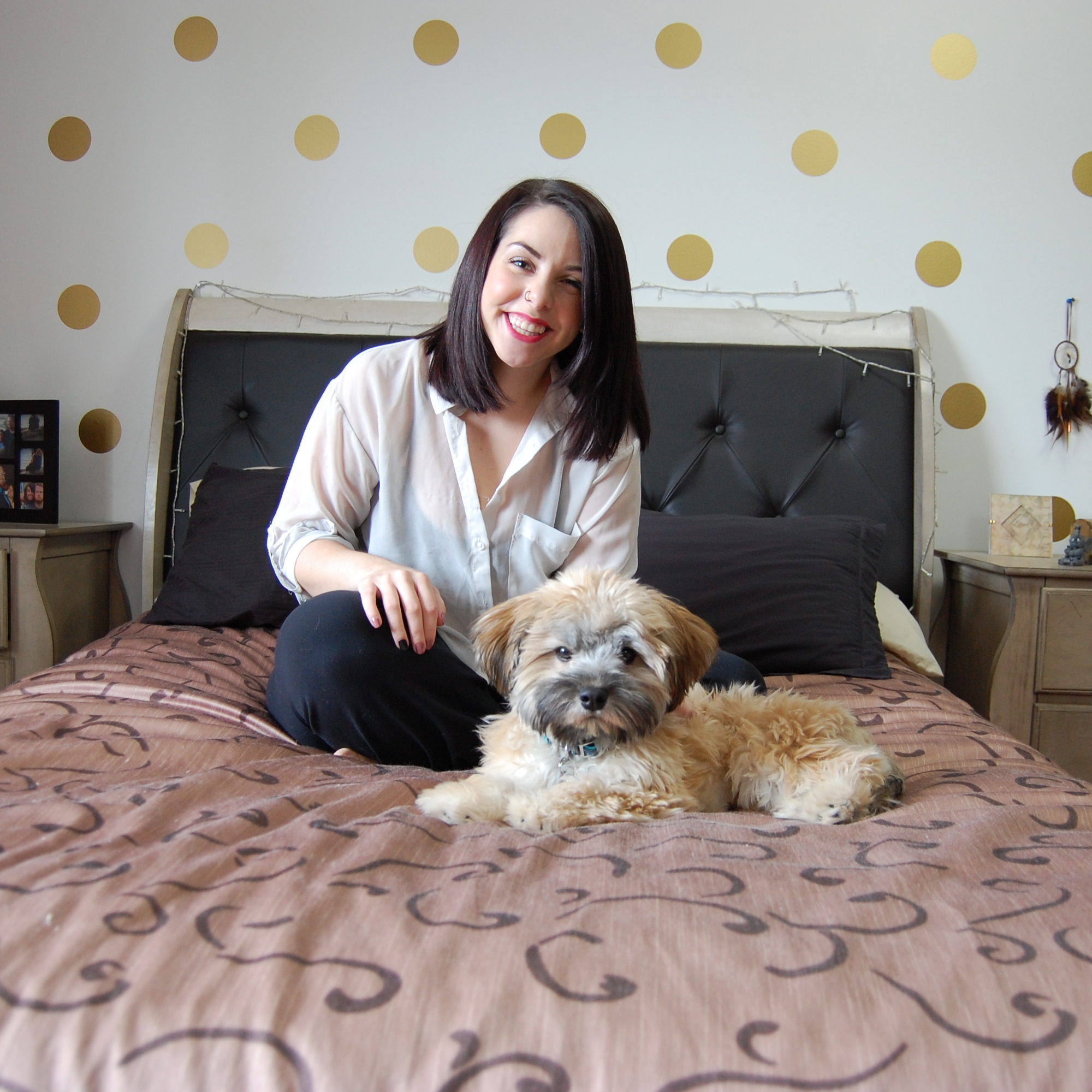 I am a recovering dieter turned  Mindset coach for the "wtf" stages in life. I help women bust through their blocks around their worth so they can finally start living a life they are completely in love with.
I fell in love with the concept of money from my own personal struggle with it. I went from a broke university student to working 55+ hours a week just trying to make ends meet. Odd jobs were my bff and I would take on far more than I could handle for some $$ in my pocket. I've charged credit cards for food because I knew I had less than 5 dollars in my account until payday. I found myself so unhappy, so broke, and unable to do the things that brought me joy. I wanted so badly to not only be able to support myself, but to support others too.

The Cart For This Course Is Currently Closed!
Want to be the first to know when it opens?
Fill out your info below to stay in the loop!
When you sign up, you'll also get email updates from danieledriusso.com. You may unsubscribe at any time.
Comments
comments