We are not in the business of dreaming, we are in the business of making dreams happen. 
This is a course for the boss babe who is ready to take their biz to the next level and create major profit, with their passion driven biz.
You're bold, passionate, and ready to make your dream business a reality.
You're scared shitless, but you're excited. I like that about you.
You don't let excuses stand in your way of success, you know you're destined for some next level shit in this life.
You are in love with the idea of online business, and you're ready to live your life with just wifi and a dream.
You want to travel, see the world, break the rules, and say "buh bye" to the 9-5. Hell yes, we are going to get along great.
Welcome to your 9-5 escape plan aka Your Massive Impact Boot Camp. 
In November 2016 I had a decision to make.
I could either keep living my life paycheck to paycheck, working multiple jobs, struggling to find a career in the field of the Arts degree I was absolutely in love with...
Or I could say "screw it" to the rules, and create my own career, utilizing the skills I knew were so unique to me, and so valuable in this world.
I made a major decision to blaze my own trail, break the rules, and build a business online -- not knowing what the hell I was doing at the time.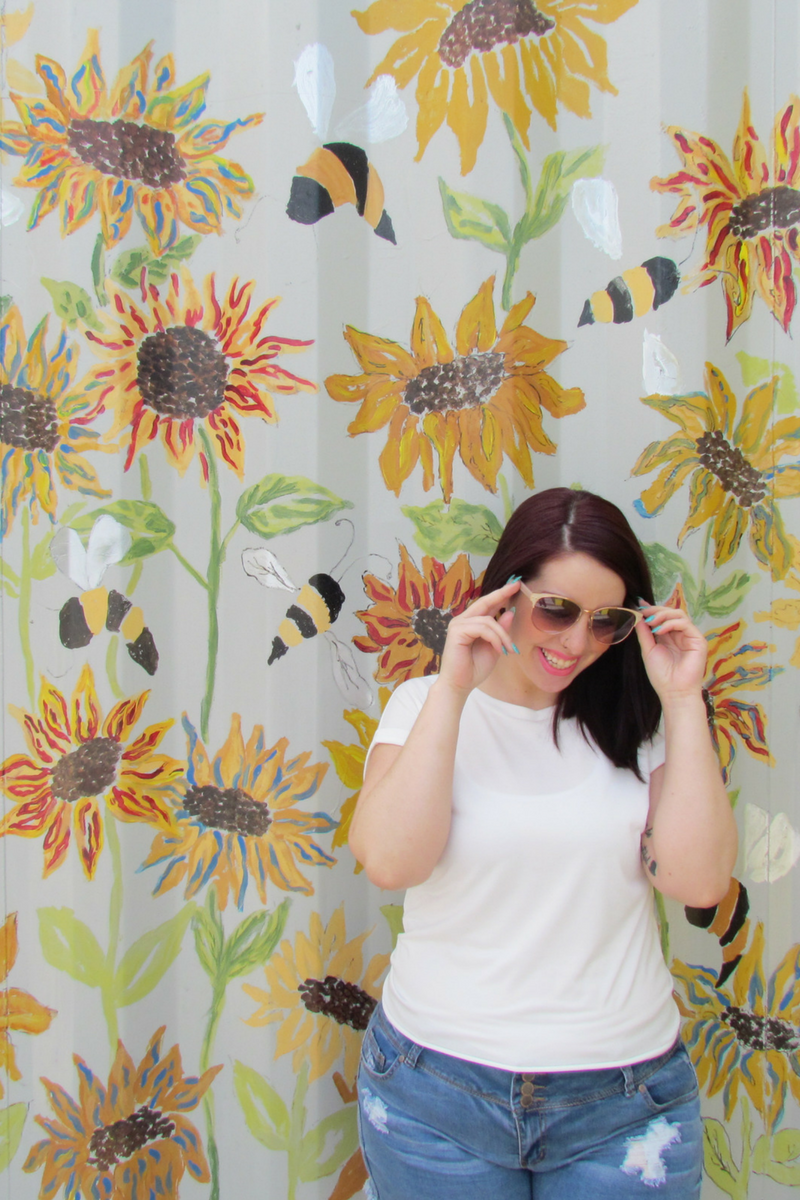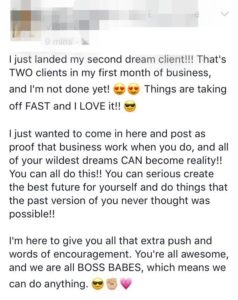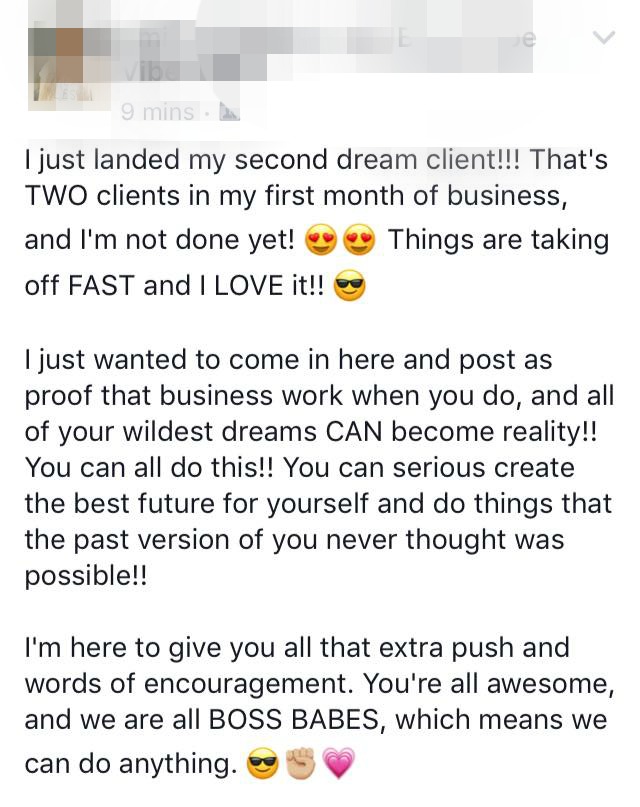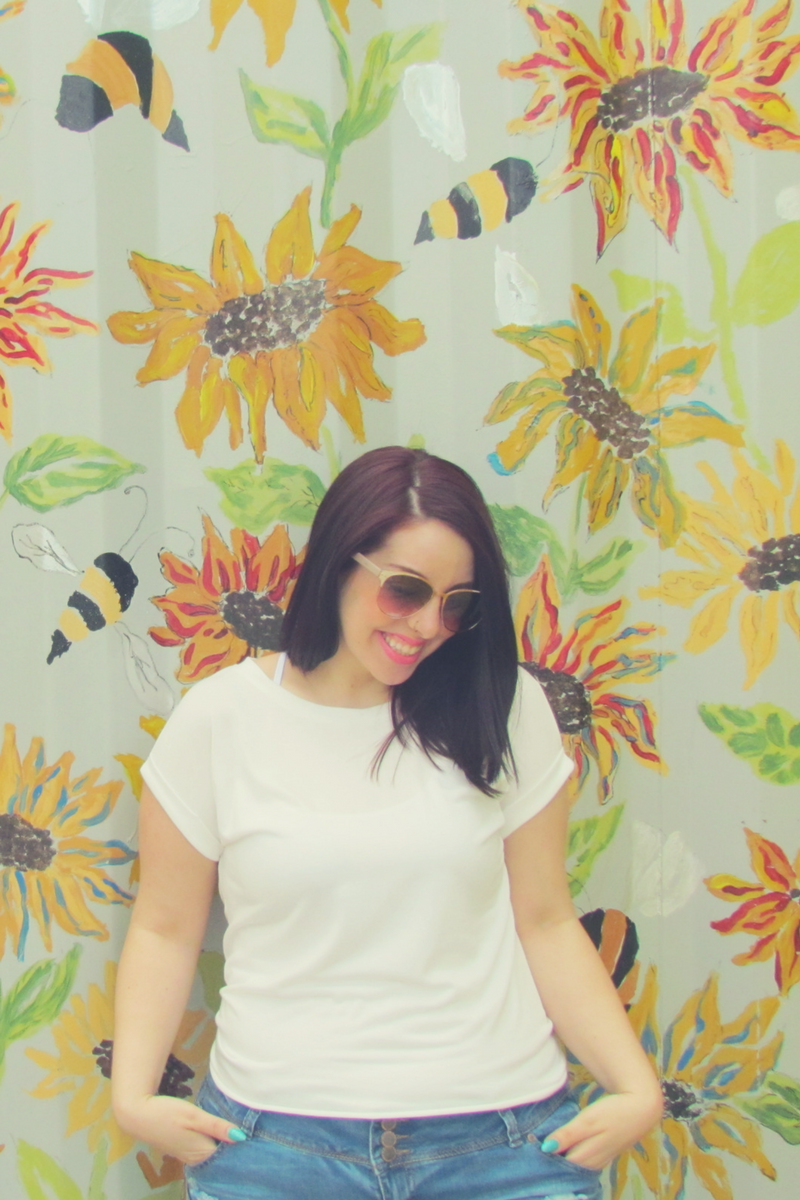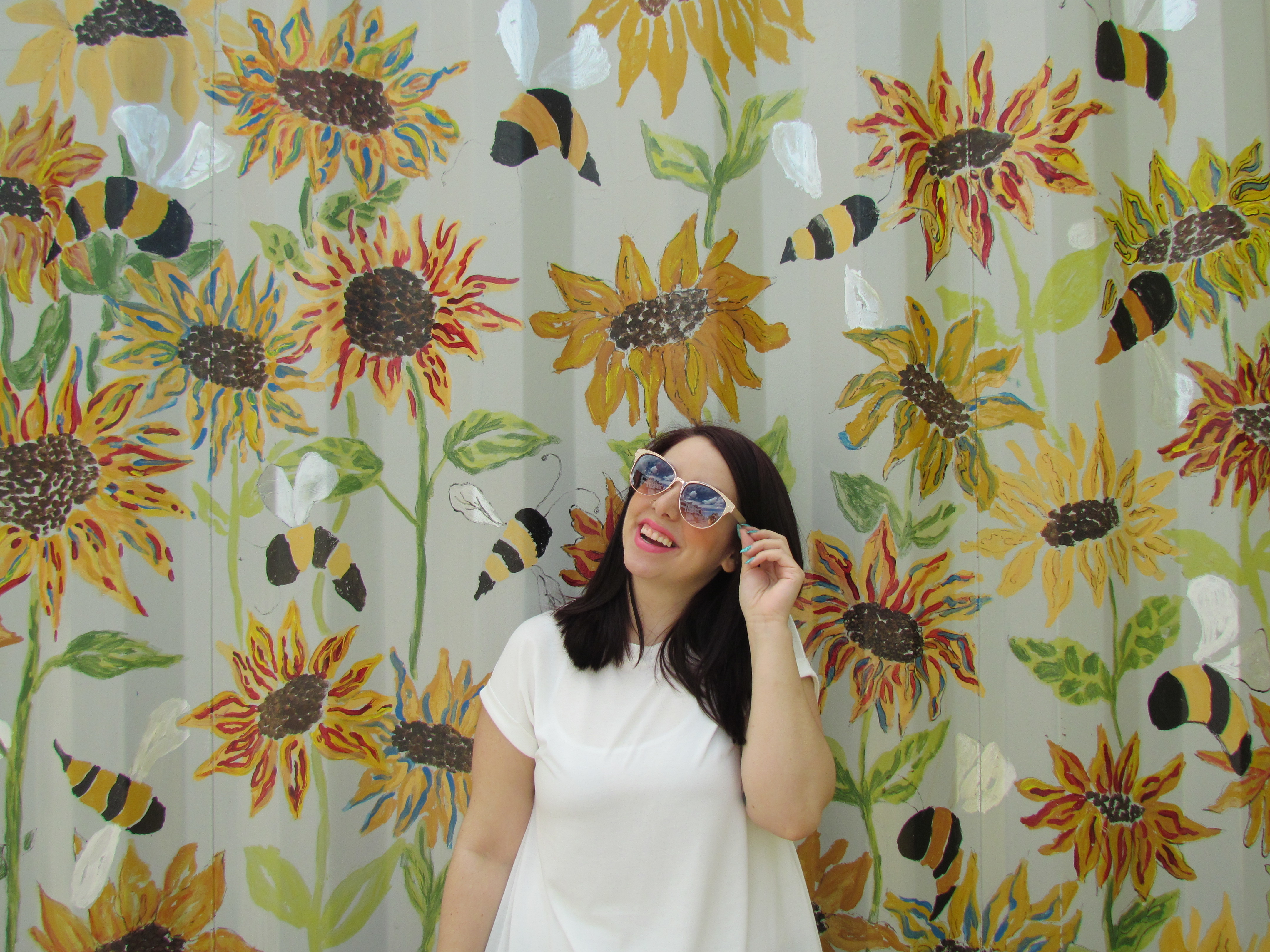 When your work is 100% CLEAR, the people who need your work, will find you.
My growth looks like this:
Started the switch to coaching: 200 of my friends on instagram, 4 people on my fb like page (thanks dad for always liking all my shit except the stuff with swears), a group of 38 people who still thought I was a health coach, best friends who would scroll by my posts and not even like it, absolutely no engagement in groups, people thinking I gave my work for free and refused to pay me a dime for it.
That was just this year (and majorly, in the past few months).
So, in less than a year I have legit gone from that to:
1804 followers on IG,
Over 400 people on my biz FB,
Email list almost at 700 people,
600+ members in my tribe,
Consistently 3-6 clients a month,
Growth from 2k months - 8k months in a matter of... months,
consistent income weekly from my courses (passive through pay plans),
Consistent growth, daily. No BS involved. No excuses.  Just heart.
I build my business with three major tools: Facebook, Instagram, and My Website (hardly). I spoke my mind daily, I gave love, I showed up 100% me (and broke all the rules the experts told me, oops).
No fancy platforms, no major dollars.
Just some serious heart and some serious burning desire to share my story.
The women I work with daily and in my courses have their first clients on board before their website launches, and their first courses ready to launch, before their list is built, because I don't believe in waiting to have everything perfect to make some crazy amazing shit happen. Start NOW.
I knew that I had something so special inside myself, something so deep in my heart, that people needed to hear my message. I knew that what I was here to teach would impact so many lives, and the coolest thing is that it truly has.
Each and every member in my tribe has found me organically, has fallen in love with my content, has boarderline cyberstalked me to get in on my offers (and holy hell do I love them for it).
I want to teach you exactly what I did to make this happen.
When you purchase, you'll also get email updates from danieledriusso.com. You may unsubscribe at any time.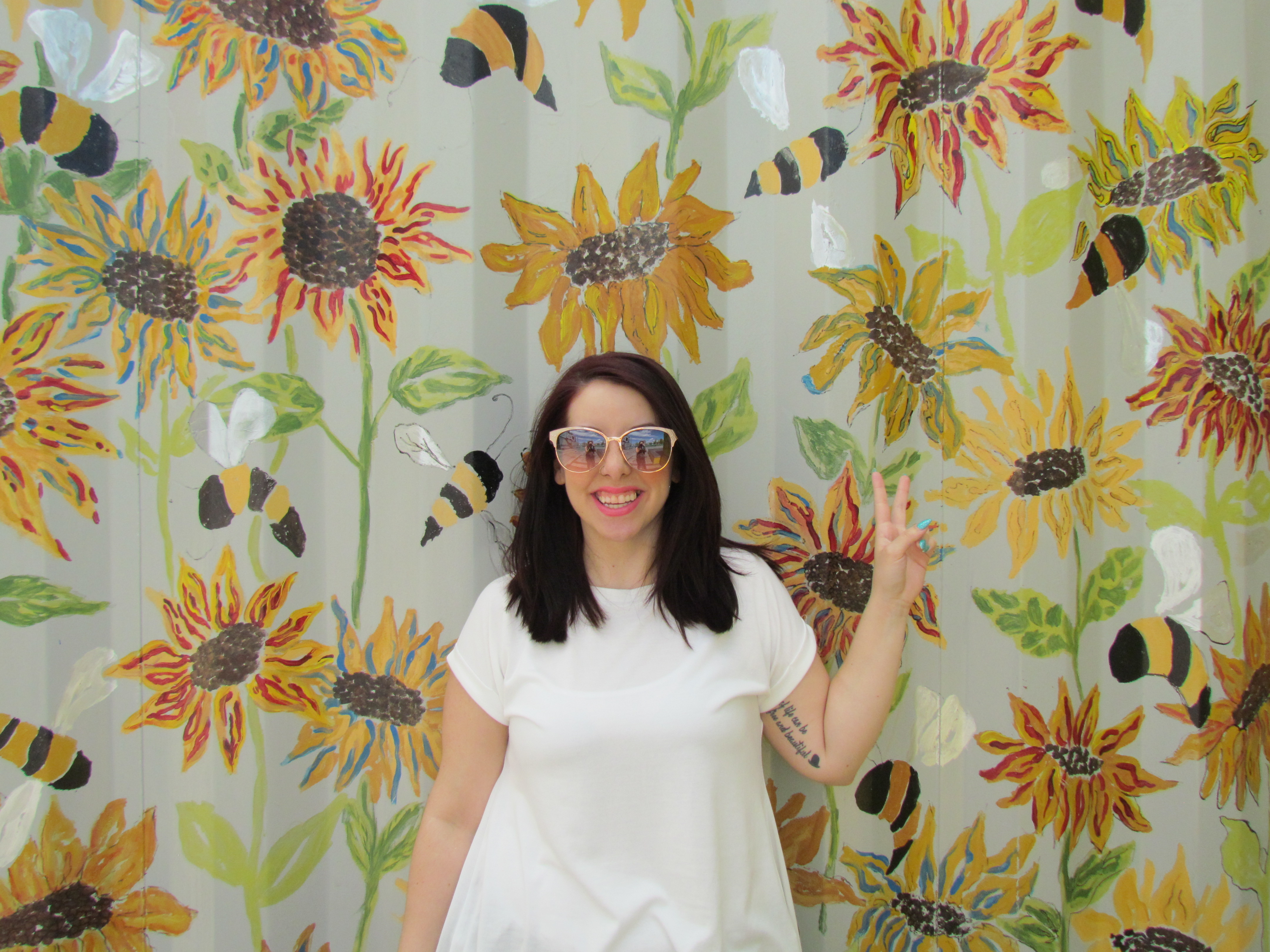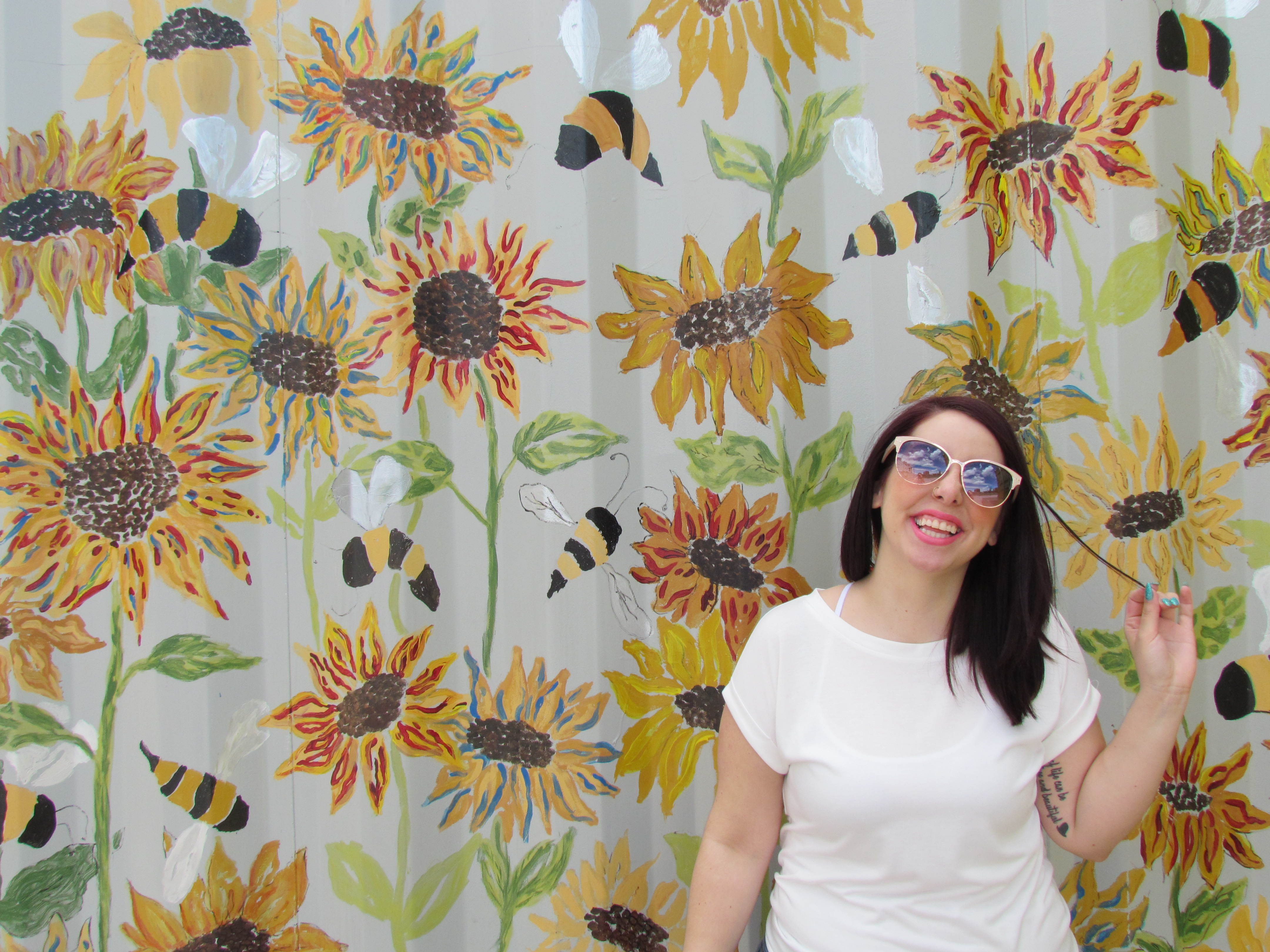 Here is the dealio:
This is the ultimate inner circle experience, and I have never offered a program as intimate, and hands on as this.
Get ready to learn:
How to create clarity in your business and drop the overwhelm, so you can attract your ideal clients with ease.
How to ground your business in your dream life, so you can make that life a reality and build your business around your life (not build your life around your office hours).
The exact steps I took to scale my business in a major way, in a short period of time, and say goodbye to the office life.
How to create content with major impact, in 10 minutes or less, so you can stop wasting your time spinning, and get massive results asap.
Growing your list with free offers that have clients knocking down your door ready to invest in your high end offers, so you can keep making incredible offers and drop the money anxiety.
Creating a launch schedule, and game plan for your next major project (that will make launching FUN, freeing, and enjoyable!)
Fact: You are literally your next major hit of inspiration away from building your dream life, making your next sale, and launching your next project that makes your heart soar. 
This is your wakeup call, letting you know that your dreams are literally waiting for you to realize your own potential.
Hint: You can make a lot of crazy incredible shit happen. You have the skills. You have the power. You have the heart. Now you might just need some extra love & support, cool, that's where I come in.
Put your hand on your heart and ask yourself these three questions:
Does this excite me?
Does this feel like it will get me where I need to go?
Do I know in my heart my return on investment will be more powerful than where I am right now?
Does this make me feel powerful in pursuing the shit out of my dreams?
Is this right for me?
If you responded a "hell yes" to any of those, then I would absolutely love to have you be a part of this experience.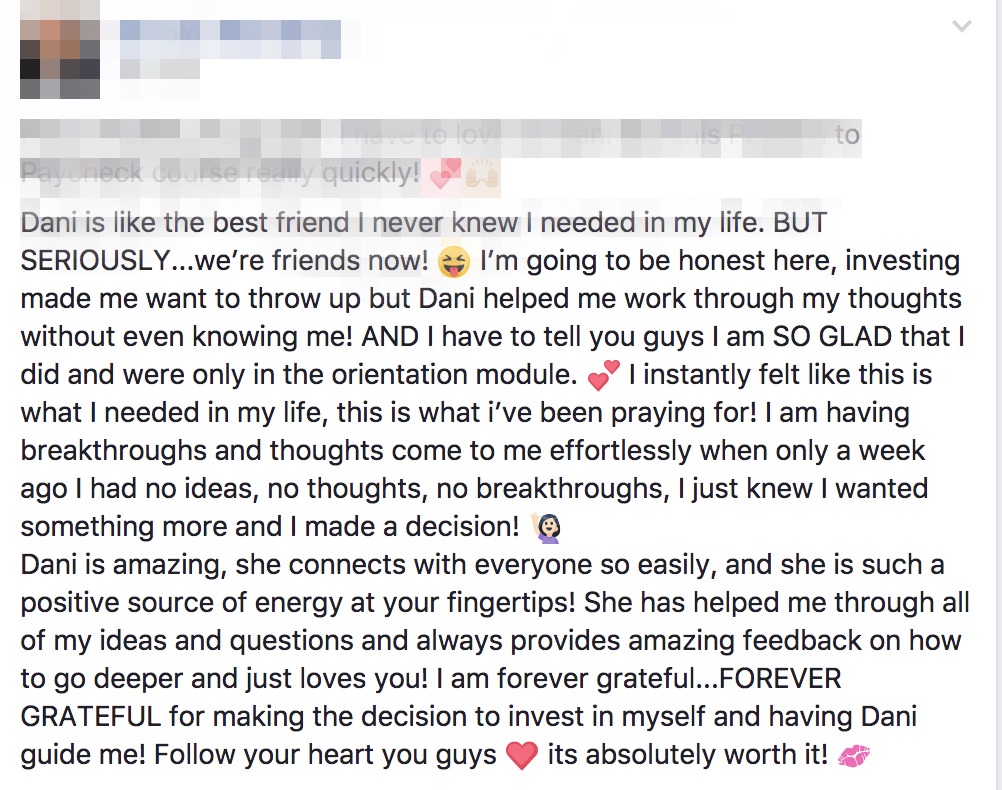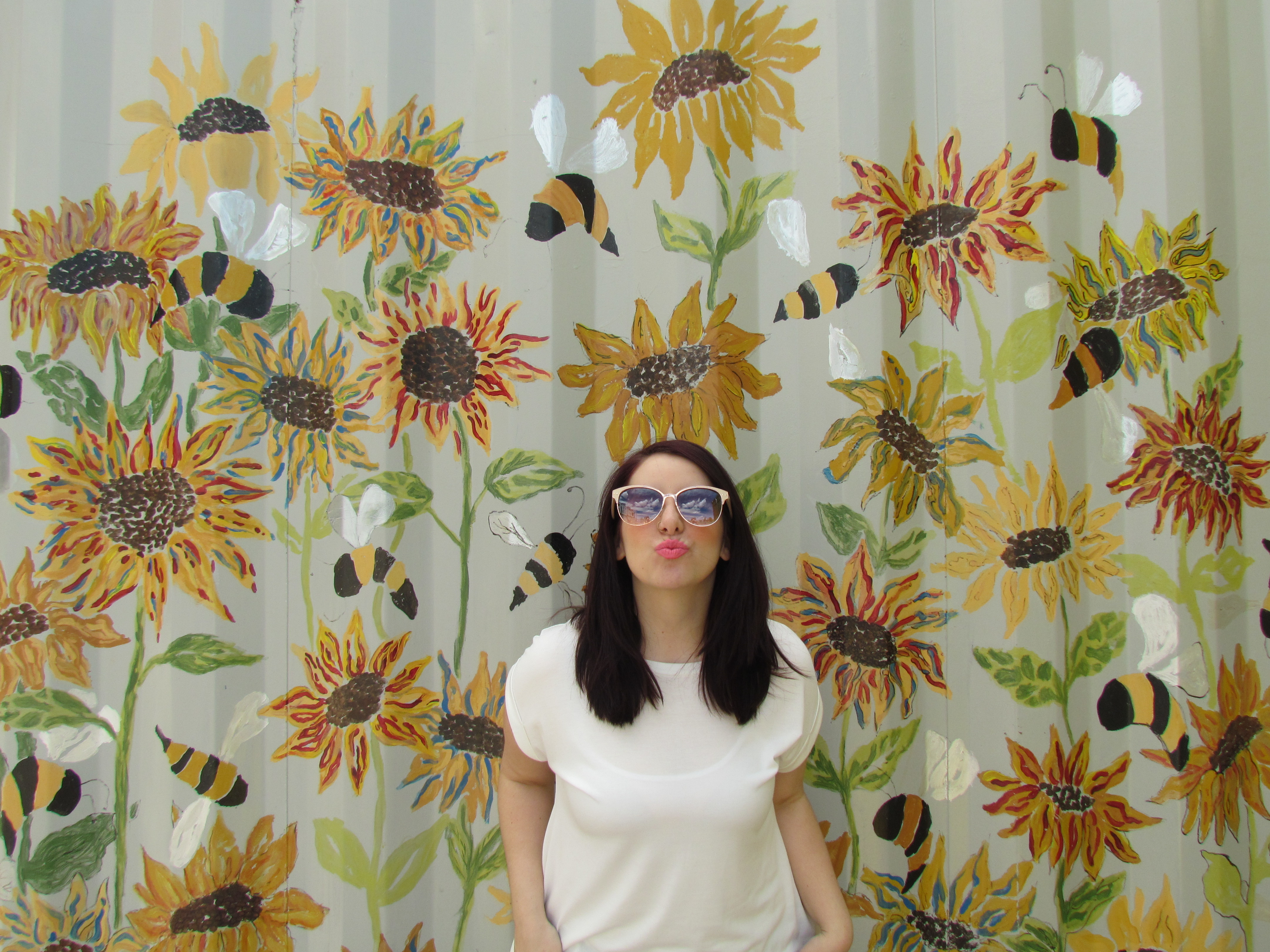 Here Is How It Works:
This is a 6 week bootcamp that will take you from spinning  your wheels trying to build your business, to having the clarity you need to build your empire, with unshakable confidence. We will have modules you can work at on your own pace with truly transformational homework. You will be given tools weekly to massively scale your business, grow your brand, and get your work to the people who need it (so you can make your financial targets, every. single. month). You will learn how to sell your incredible work with soul, not sleaze and take your work to the whole next level to become a thought leader in the online space. But here's the game changer, I don't just drop you off to make shit happen on your own. I am with you every step of the way with unlimited feedback in the FB group, and livestream trainings where you can ask me anything, and I will be there to hold your hand, every step of the way.
It is possible to be successful doing what you love. It is possible to make your dream life a reality.
You are worthy of all your desires, and the income to fuel your dream life.
When you purchase, you'll also get email updates from danieledriusso.com. You may unsubscribe at any time.
I can't wait to be a part of your journey.
Lala love you