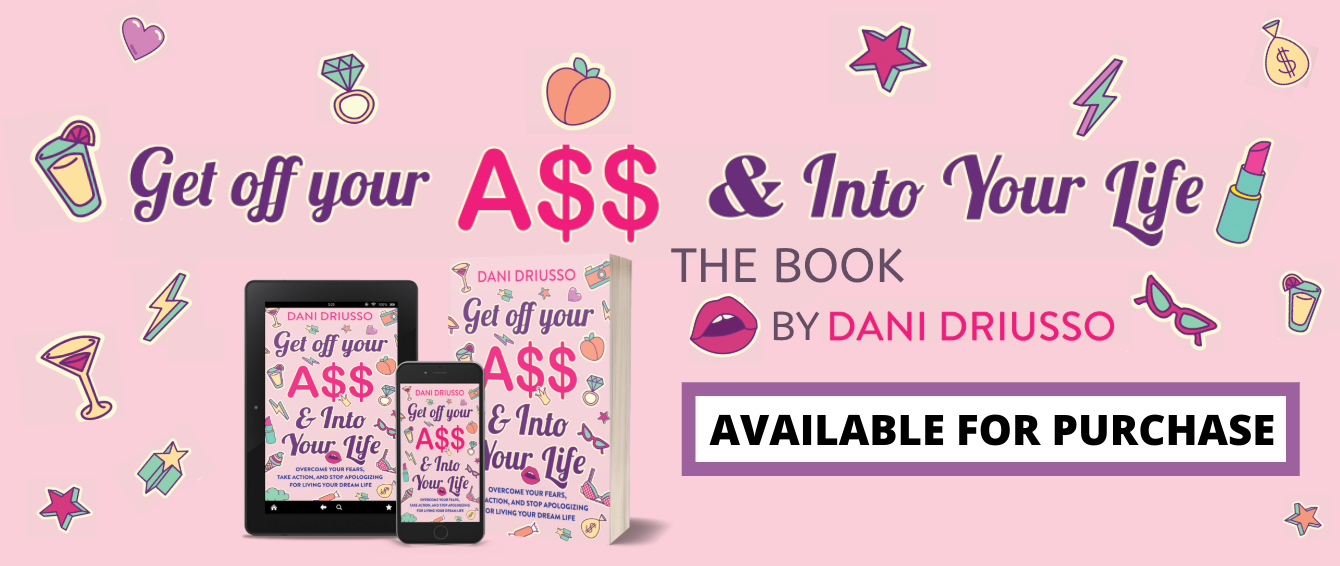 *** COVID UPDATE ***
Please note that due to the current restrictions in place at this time for COVID in our province, we will be holding off on sending any *SIGNED* books out until after January 11th.
IF you would like to purchase a signed copy, continue through this page and your purchase will count as a "pre-order" to be sent out in the first round JAN 2021.
You may still purchase a digital copy or unsigned copy through amazon.
FOR ALL CALGARY purchases please email Dani@danieledriusso.com for contactless pick-up options.
Any additional questions can also be sent through to the same email.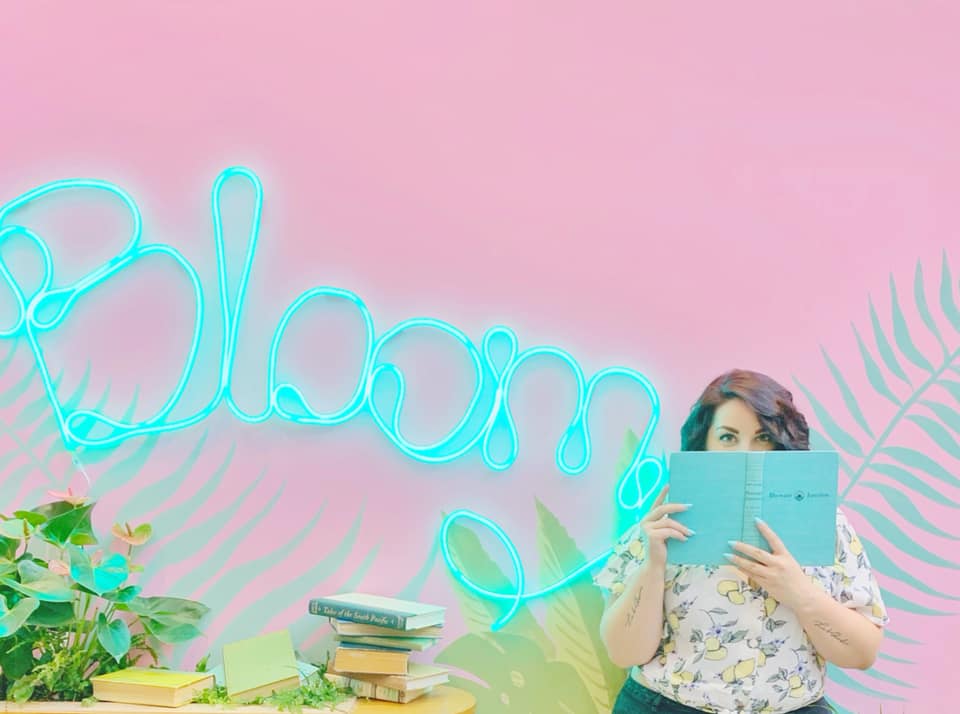 "Dani is a FIRECRACKER, with perfectly placed 'f-bombs'" - Danaye, Virgin Radio Calgary and @Awomanadayyyc on IG
"A refreshing perspective on personal development and sparks mega life shifts... will have you laughing from beginning to end." 
—Samantha Kris, Bestselling Author of Bossing Up 
"A brilliant way of combining life-changing mindset practice, confidence training, and humor to inspire anyone on a path toward living a fuller, more badass life." 
—Lena Elkins, Founder & Head Coach at Infinitude and Forbes Coaches Council Member
"Please stop swearing on the internet" - My Father
The

book

that takes a whole new approach to Overcome your fears, take action, and stop apologizing for living your dream life.
A "choose your own journey" style book that allows you to move through self discovery in YOUR OWN way - rip out pages, write love notes to strangers, make connections with other humans and ignite your inner fire - without dimming your light.
With empowering chapters like "Don't shush me" , hilarious chapters like "Swipe Right Homeslice - How to keep your fire, standards, and hands out of the Doritos", and unfiltered chapters like "'Bitches Be Cray'-- How to Deal with Peeps Who Sip the Haterade" - this book tackles concepts of comparison, compassion, female competition and owning the F out of who you are in a way that has you laughing the whole way to your best life ever.
Just the right kind of satire, self-reflection, empowerment and boldness the world needs.
---
This one's for the un-shushable, the limitless, anyone who's done with apologizing for who they are and ready to turn the volume up on their dream life. In this interactive guide, loud and proud leadership coach Dani Driusso challenges you to laugh at your own humanness, accept your badass self, and embrace what makes you unique in this world—so you can own it already. Every chapter includes real-time dares to get you out of your comfort zone and into mastering your love life, your career, and your relationships. With real and raw stories from Dani's own journey from hot mess to success, this book is sure to keep you laughing all the way to your best life ever.
The work that I teach in this book has helped my clients:
 Go from food-stamps to dream businesses where they travel the world.
 Go from "who even am I to do this" to sharing their epic stories with a mic in their hands.
 Go from needy energy to owning their amazingness in the dating game.
 Go from losing their voice in a sea of coaches to being one of the stand out brands online.
... AND SO MUCH MORE... like... confidence, and clarity, and badassery OH MY!!!
and I want to share this shiz with you... for like... $25 dude, where you get a book in yo hands. HOLY BALLS!
---
"And I have to thank you for helping me attract this guy who's super supportive, individual and literally knocks off everything I wrote down for what I wanted in a guy"
- J.W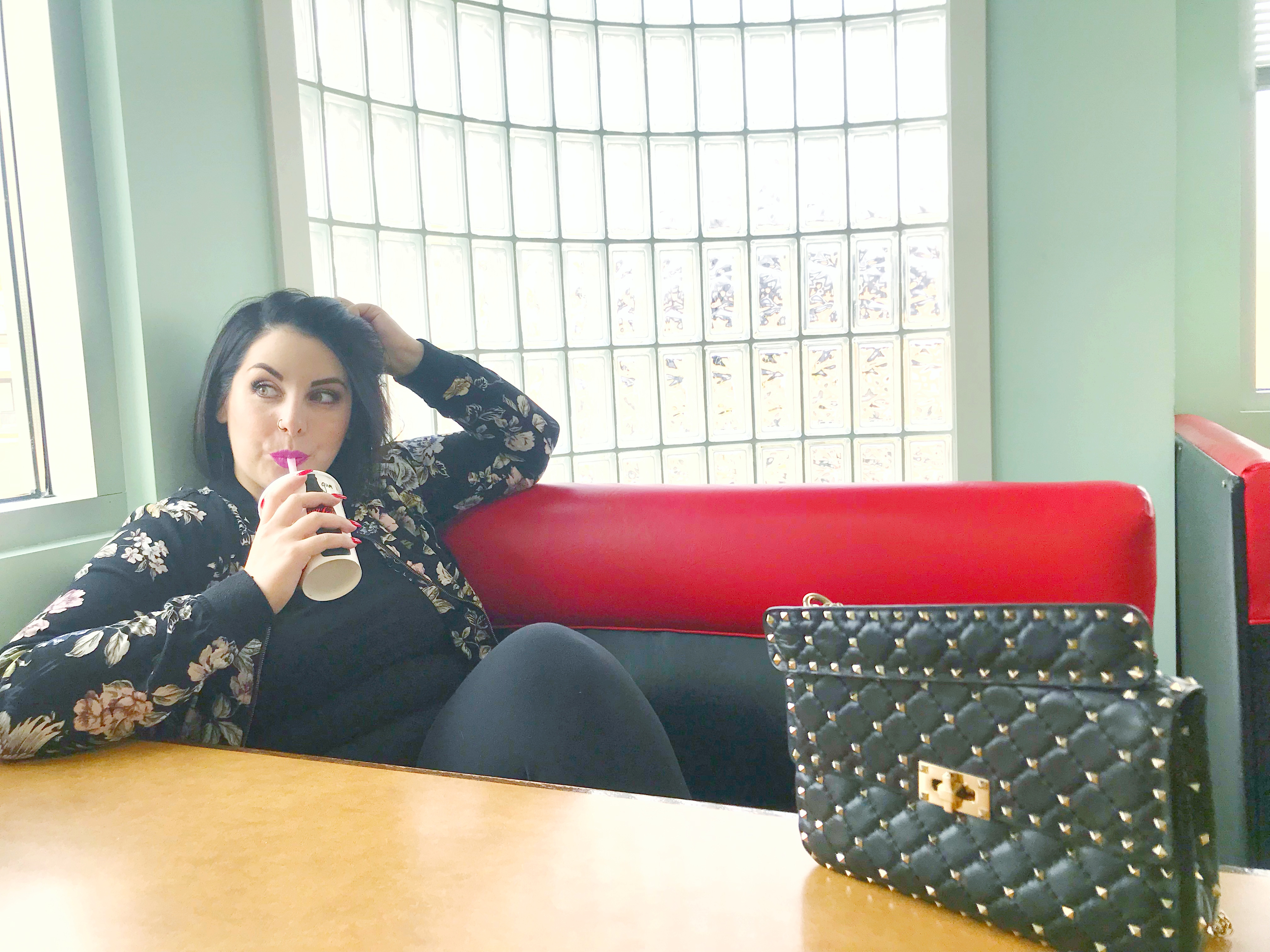 Canadian or US readers can click below to get a single, signed-by-Dani copy, shipped straight from Dani herself!
International readers - please email dani@danieledriusso.com for info or shop your regional Amazon site!
Canadian and US readers - if you wish to purchase multiple or unsigned copies, please visit Amazon.ca or Amazon.com.
*Please check your shipping information at checkout. In the event we have to resend a copy of the book due to an incorrect address, there will be an additional shipping charge placed on the account*
---
BUY IN BULK OPTION (WITH CORPORATE BONUS)
Want Dani to speak at your next event and get FREE books for your audience? Email dani@danieledriusso.com for all the info!
The Fancy Long Bio: 
Dani Driusso is the powerhouse voice and leadership coach behind the Unleash Your Voice podcast. With an extensive background in performance and over six years in the personal development game, Dani has built her career around helping people take radical responsibility of their lives by embracing their humanness, loving their journey, and owning their "extra." Dani's playful approach to personal development inspired her book "Get Off Your A$$ & Into Your Life", an immersive experience that has moved countless women take action, overcome fear and stop apologizing for living their dream life.
     Daniele has worked closely with mentors such as award-winning author of Bitter Medicine:  A Graphic Memoir of Mental Illness, Clem Martini, and voice/dialect coach Dawn McCaugherty, who serves as a faculty member with Canada's National Voice Intensive. With this knowledge and experience, Daniele has created a strong understanding of both the written voice, and the physical voice. After a devastating financial situation that rocked her to a core, Daniele found herself on a bus with over 20 strangers to attend a leadership conference, that she had no idea would change her life forever and ignite a fire for being on stage, in a new way, in the industry of personal development and self-mastery.
     Since then Daniele has been the keynote speaker at events such as The Western Canadian Leadership Conference, where she spoke on the topics of identity, advocacy, communication and confidence while encouraging youth to find their own voice amongst the noise of social media and societal pressures. She has also taken the role of Emerging Leader with CHF Canada, where she continues to attend events educating herself on leadership, bridging the generation gap within society, and opening up communication when it comes to socially charged issues. Daniele has also brought her knowledge to workshops at Universities, such as The University Of Calgary. on topics such as: Mastering Your Marketing Through Connection, NotDefining Yourself Based On Your Degree, and Breaking The BS Rules To Create A Potent Brand. She has also made a name for herself by empowering female entrepreneurs to disconnect from people-pleasing habits, self-judgement, and fear, so that they can plug back into their inner brilliance as industry leaders with her signature retreat Unleash Your Voice, as well as the Unplugged and Dream Louder workshops. Daniele has been featured on platforms such as Huffpost, The Brokeass To Badass Podcast, Yyc Girl Gang, and has had the opportunity to collaborate with multiple well-known Forbes contributors and influencers on her own personal platform. Daniele believes in creating platforms for personal development in a way that challenges individuals to be so wildly obsessed with their own self-discovery, they stop being wildly obsessed about other peoples opinions of who they are. Her mantra "You're fabulous, stop being so secretive about it" has become a war-cry to her clients and students who continue to get their heart centred work to the world around them through intentional marketing, and unshakable confidence.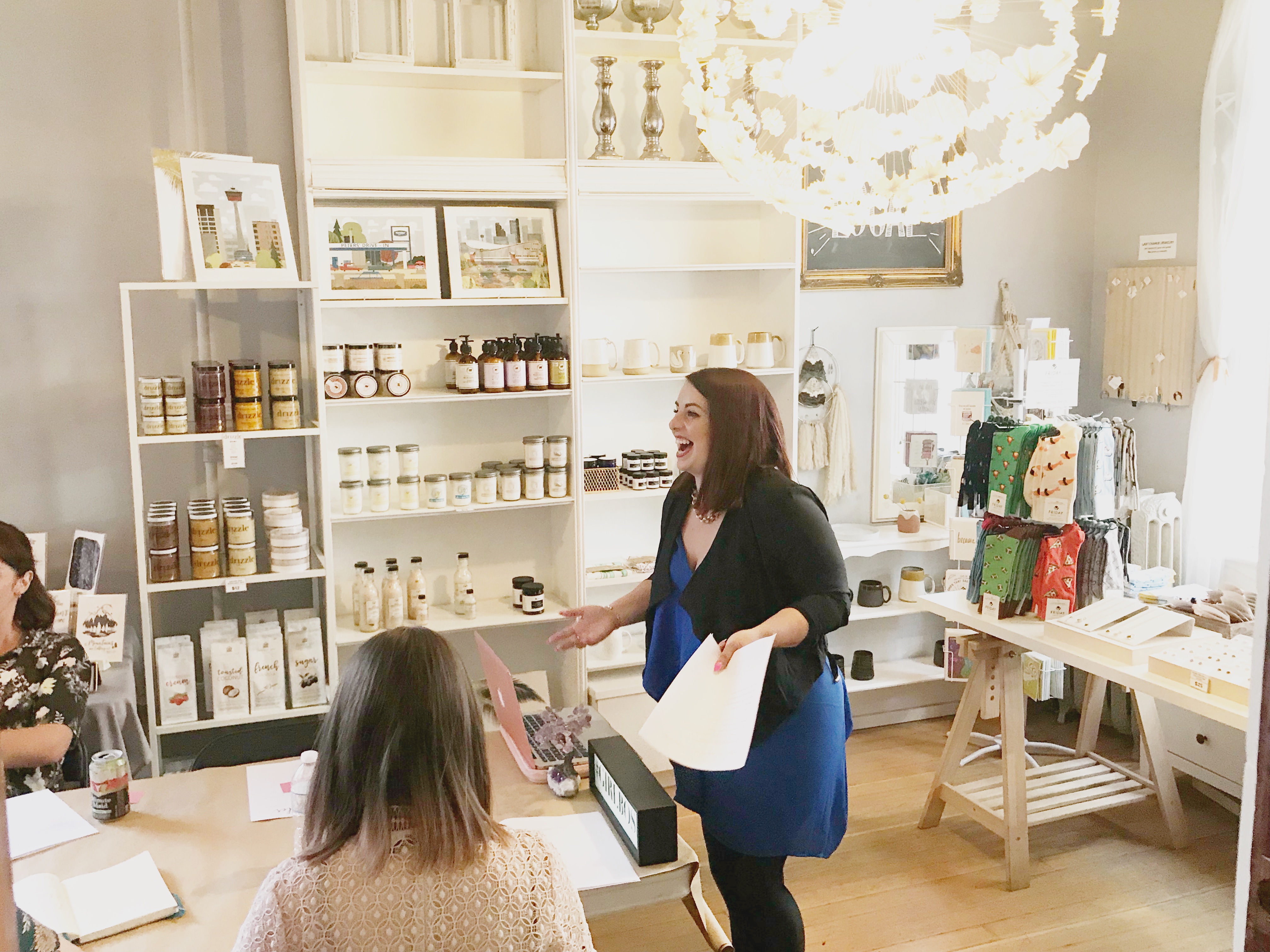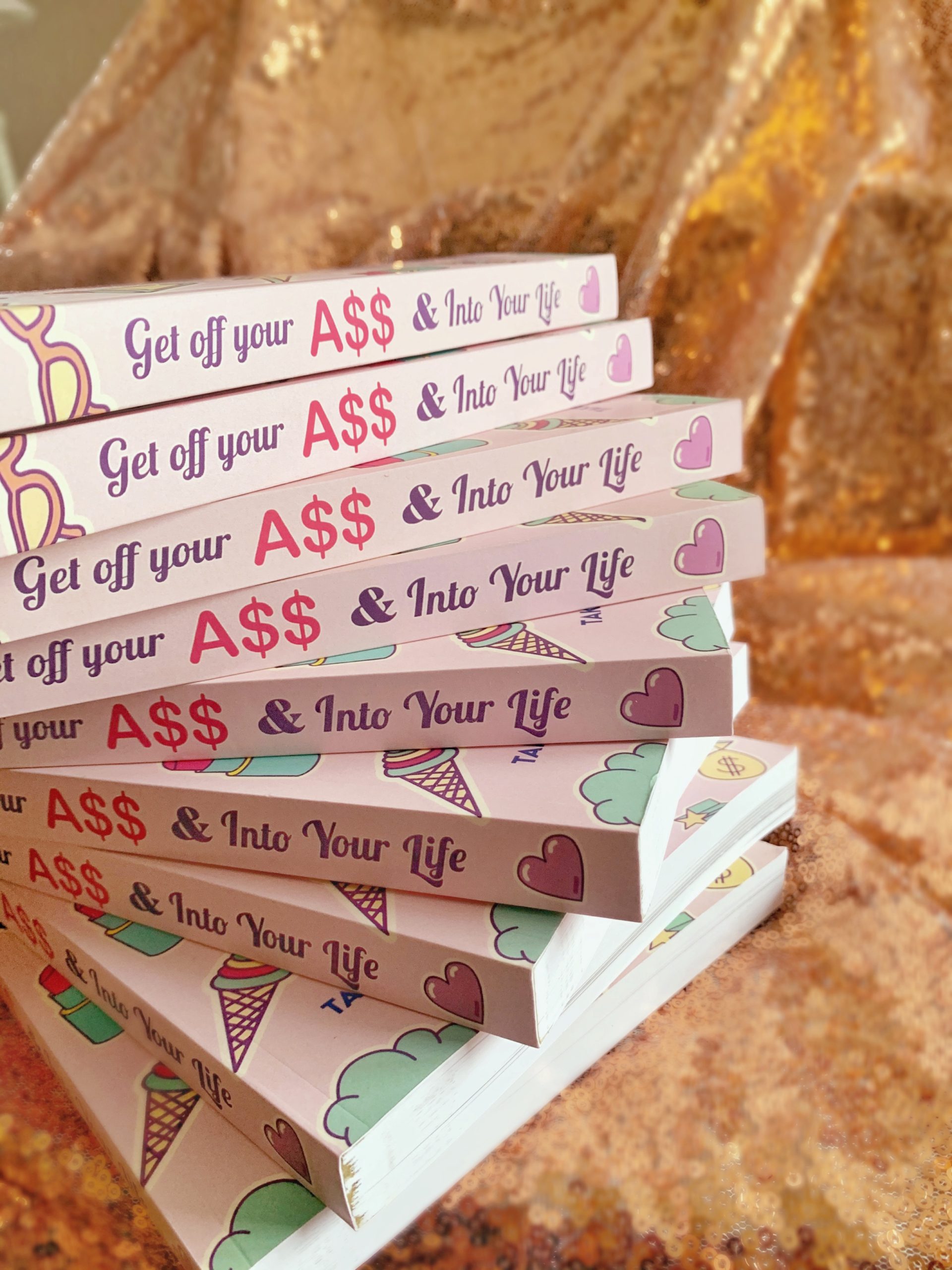 ---
But wait, there's more!
If you deeply desire to take it ONE STEP FURTHER and join in on our mastermind-style membership group where you get to EXPERIENCE this book on it's deepest form: With discussion threads, coaching threads, live trainings and behind the scene's of the VERY FIRST iterations of this book, PLUS audio chapters I have only shared there, live readings etc - you'll want to be a part of our EXPERIENCE group.