I know you want a book that is so much more than a "read about how to fix myself" or that keeps you stuck in the same cycle of reading about how to live your life (instead of just going out and living it already), so I'm writing a book to help you get off your ass and back into your life already…
This isn't a book that sits on your shelf,
This isn't a book that is a 10 chapter test that tells you who you are at the end,
This isn't a book that tells you how to live your life with some secret code (or tells you how I live my life, with some secret code).
This book is meant to be experienced.
This book is unlike anything on the market.
It's meant to be lived because YOUR LIFE is meant to be lived.
This ain't yo-mama's personal development book, this is your compass on your journey to remembering who the f*ck you are…
And I want you to be a part of my journey of writing it.
Let's chat all things unshakable confidence, owning the F out of who you are, full expression in every area of your life, and being loved for the truth of who you are (because you're fabulous, duh!).
I'm launching this epic book in Nov/Oct 2019 and I want you to be a part of this epic journey with me through my VIP Pre-sale membership that gives you:
A signed copy of my book when it's out (woot woot).
EXCLUSIVE access to content/exercises in the book before the book is in your hands.
Weekly content that shows you the behind the scene's of the book as well as gives you a sneak peak of my personal writing process.
Exercises and VIP content that might not make it into the final edit, but you will get it FOR LIFE.
Exclusive access to book launch information before it goes LIVE!
ME ... YES, ME! I will personally be in the group weekly! 
Access to this content fo-ever-ever.
Come on this journey with me for the next 6 months as I continue to dive deep into the completion of this book!
This membership will continue to grow as exclusive content is added but for right now the first 25 people get in with the presale price of the book ($25!!), as content grows the price will increase, so if you want to help me get this book into the hands of thousands and help you get you off your ass and back into your life already... hop into this exclusive VIP group!!
Even if you just want to have the book in your hands when it drops, I would love to have you there.
---
The work that I teach in this book has helped my clients:
 Go from food-stamps to dream businesses where they travel the world.
 Go from "who even am I to do this" to sharing their epic stories with a mic in their hands.
 Go from needy energy to owning their amazingness in the dating game.
 Go from losing their voice in a sea of coaches to being one of the stand out brands online.
... AND SO MUCH MORE... like... confidence, and clarity, and badassery OH MY!!!
and I want to share this shiz with you... for like... $25 dude, where you get a book in yo hands and exclusive content FOR LIFE. HOLY BALLS!
---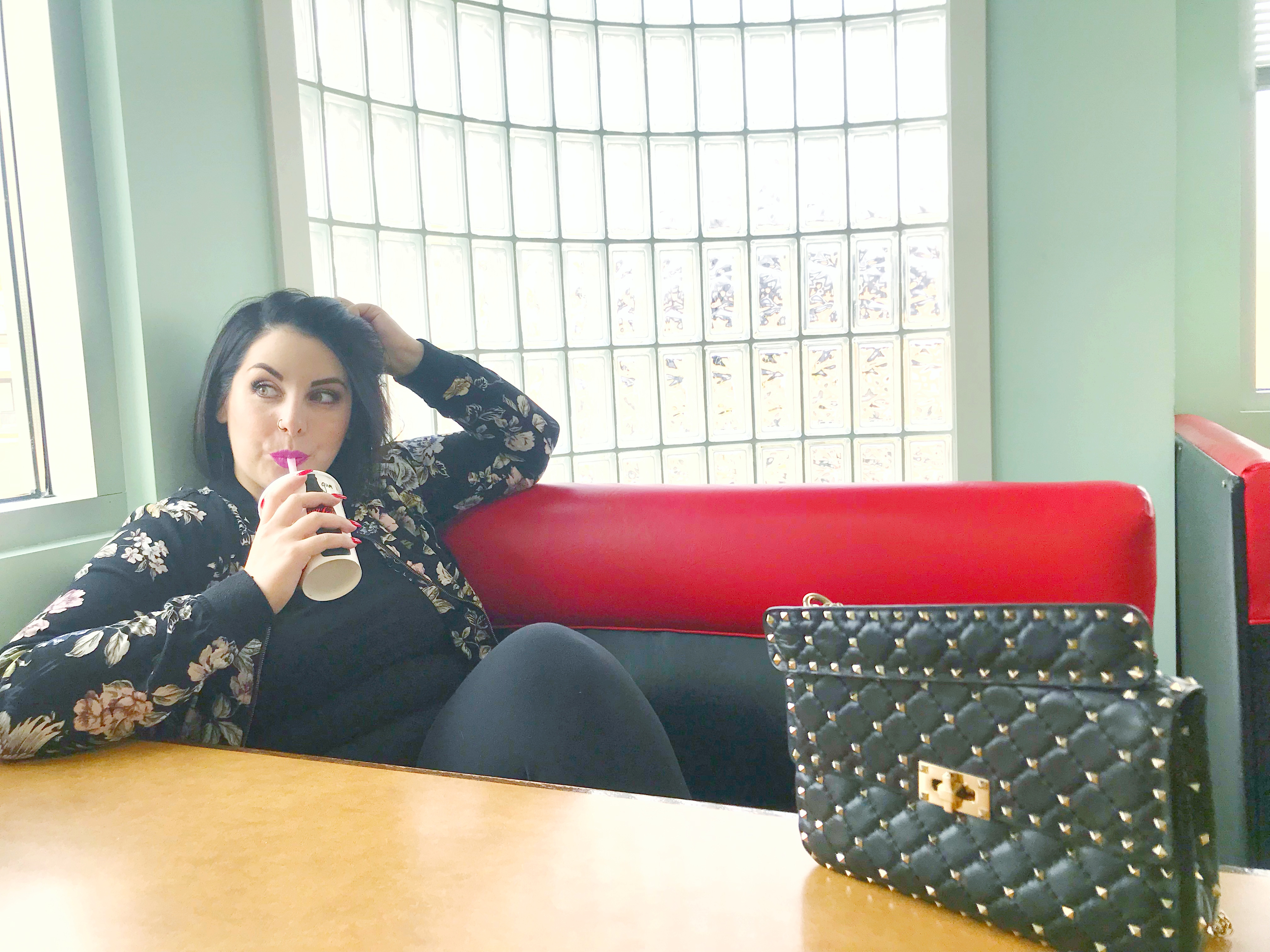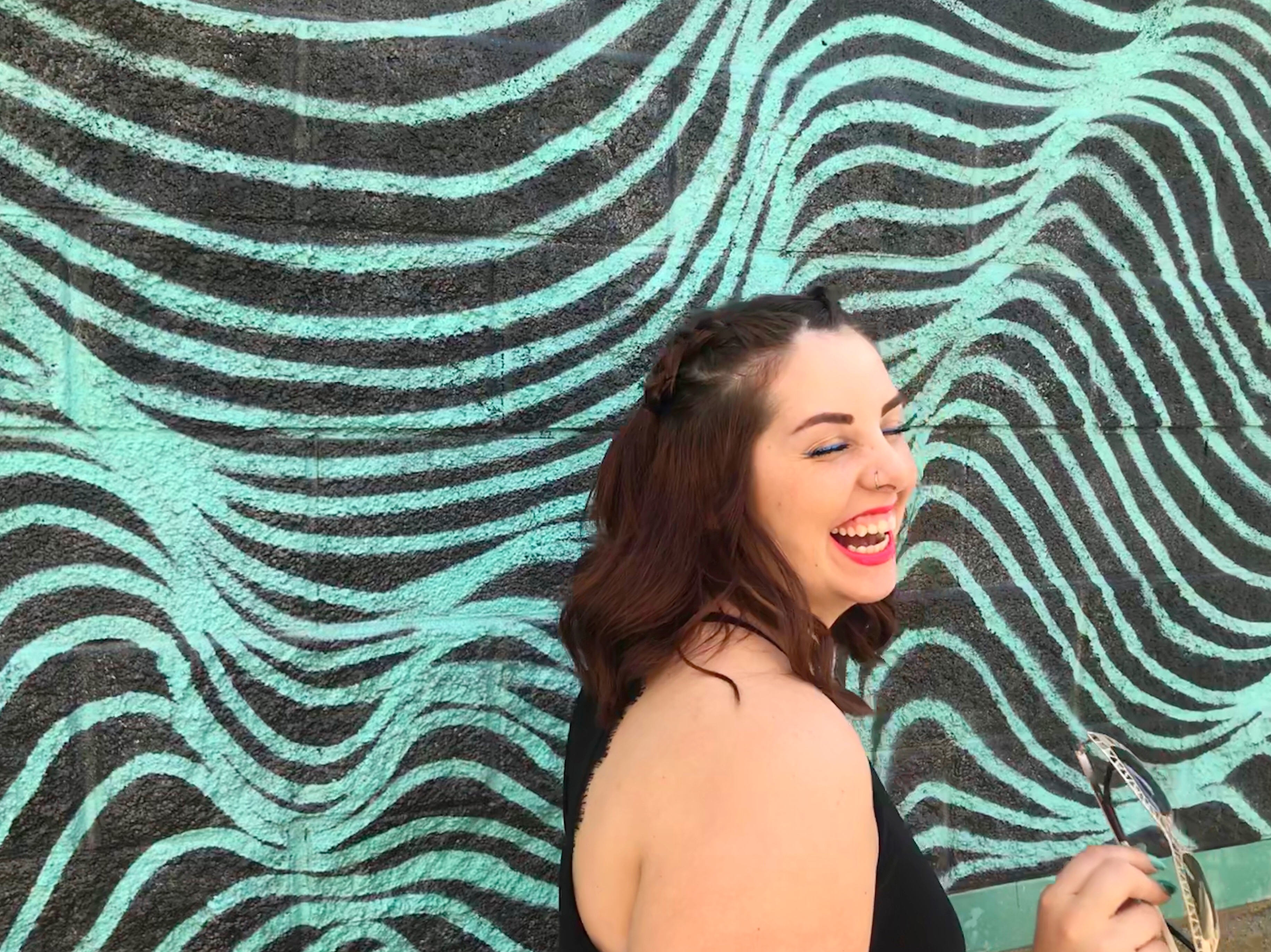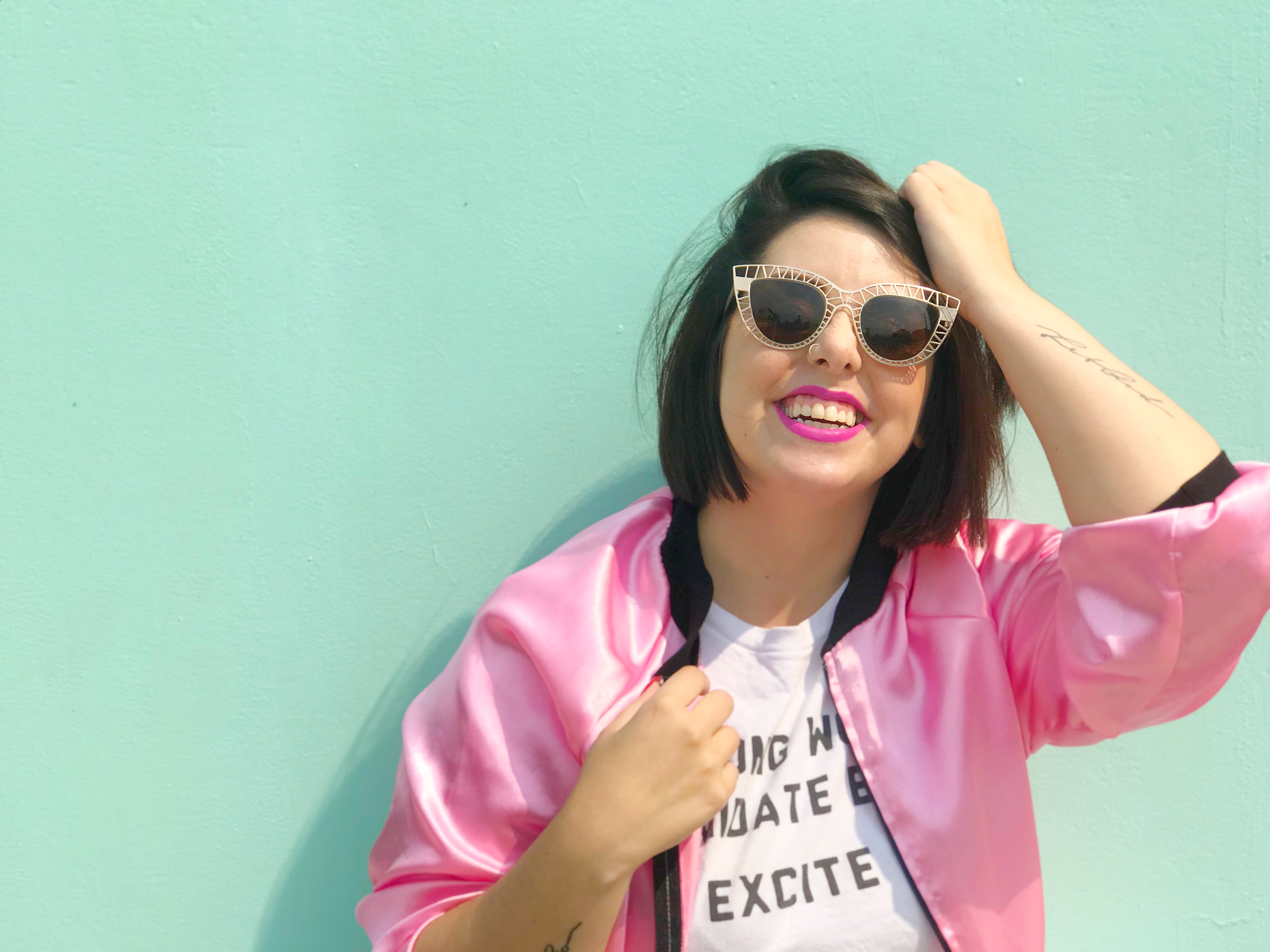 The Fancy Bio: 
    Daniele Driusso is the powerhouse voice and leadership coach behind the Unleash Your Voice podcast. With more than 8 years of experience in voice and performance, Daniele has worked with individuals of all ages from emerging young leaders to well-known multiple 6-figure business owners around the world on how to connect to their voice and get really loud about embracing what makes them unique in this world. After exiting the womb "jazz-hands-first", she quickly fell into a 18-year journey to mastering her work as a performer, playwright, and actor. 
     Daniele has worked closely with mentors such as award-winning author of Bitter Medicine:  A Graphic Memoir of Mental Illness, Clem Martini, and voice/dialect coach Dawn McCaugherty, who serves as a faculty member with Canada's National Voice Intensive. With this knowledge and experience, Daniele has created a strong understanding of both the written voice, and the physical voice. After a devastating financial situation that rocked her to a core, Daniele found herself on a bus with over 20 strangers to attend a leadership conference, that she had no idea would change her life forever and ignite a fire for being on stage, in a new way, in the industry of personal development and self-mastery.
     Since then Daniele has been the keynote speaker at events such as The Western Canadian Leadership Conference, where she spoke on the topics of identity, advocacy, communication and confidence while encouraging youth to find their own voice amongst the noise of social media and societal pressures. She has also taken the role of Emerging Leader with CHF Canada, where she continues to attend events educating herself on leadership, bridging the generation gap within society, and opening up communication when it comes to socially charged issues. Daniele has also brought her knowledge to workshops at Universities, such as The University Of Calgary. on topics such as: Mastering Your Marketing Through Connection, NotDefining Yourself Based On Your Degree, and Breaking The BS Rules To Create A Potent Brand. She has also made a name for herself by empowering female entrepreneurs to disconnect from people-pleasing habits, self-judgement, and fear, so that they can plug back into their inner brilliance as industry leaders with her signature retreat Unleash Your Voice, as well as the Unplugged and Dream Louder workshops. Daniele has been featured on platforms such as Huffpost, The Brokeass To Badass Podcast, Yyc Girl Gang, and has had the opportunity to collaborate with multiple well-known Forbes contributors and influencers on her own personal platform. Daniele believes in creating platforms for personal development in a way that challenges individuals to be so wildly obsessed with their own self-discovery, they stop being wildly obsessed about other peoples opinions of who they are. Her mantra "You're fabulous, stop being so secretive about it" has become a war-cry to her clients and students who continue to get their heart centered work to the world around them through intentional marketing, and unshakable confidence.
---
" Life is too short to not own the f*ck out of who you are"
                - Daniele Driusso
Self-quoter, cilantro allergy, "that loud girl in the coffee shop"
*Any Q's can be sent directly to Info@Danieledriusso.com*