If you're a thought leader raise yo hand!
If you've dealt with self doubt as a thought leader cuz what you teach on is so in YOUR heart and it frustrates you SO much because you feel like It's just gunna blend into the noise online … also raise yo hand..
You don't want to be 'another ___ Coach' in your industry, you want to be THE coach, like THEEE human your clients need.
That the self doubt isn't you.
Like it's not.
It's like knots in a muscle, they just need to be worked out.
They can come back with strain, but you just work them out again.
You're a muscle, not a knot, and you're strong as hell.
THIS is why I give you an entire year of support, because you don't do half ass — you put your full ass into things (I like that about you), and you're in it for the LONG haul.
You're almost freaked out because, like, what YOU do is so unique and powerful… there is no road map.
There is just unknown.
Let's face it, you're more than good enough (you KNOW this), and you're really fucking good at what you do (you also know this).
But there is something missing, like this weird pattern of insecurity bullshit that you thought you had journaled out of your system in like 2017.
Honestly — you're sick of being so deep in your pity party & woes, trying to force what to post, feeling like you're either completely uninspired with nothing to say, or obsessing over posting something that HAS TO sell.
Like, you're not even having FUN anymore and as a result it feels like no one gives a shiz about your epic shiz.
You might even have a 'wtf is even the point' moment here and there, where you try to meditate, but you're just obsessing over finding the solution to why the F you're in a slump in the first place.
The thought of competition or needing to 'prove yourself' in your industry, makes you want to throw UP (yet you scroll through social media all day trying to find your inspiration & answers).
You're not OWNING the fact that you KNOW you can be that — and truly you are deep down, you just need to rise up and claim it.
You're READY to pack up the pity party (balloons and all), clean up your woes,  because it's felt super shitty — and get your groove backk, like, for good.
Like — BOY BYE to that bullshit, you don't need it.
I want to turn you into your OWN biggest fan.
Because you've been taught it's wrong to love the shit out of what you do — and get paid for it.
Because you've been taught it's selfish to put your dreams first.
Because you've been told that humble hearts = 'the nice girl' mentality means people will like you more, so you push down all your own desires to shrink yourself and fit the 'humble & nice' vibe.
Because you've been taught you've just got your 'head stuck in the clouds' and you need to come back to reality …
---- and you don't buy it, because you KNOW you're destined for something different.
You are worthy of embodying worthiness, potency, power.
You are worthy of being the leader you were destined to be.
This private coaching program is a year long, high commitment experience that is a deep immersion in my energy, support, and the work of cracking open your voice.
Your voice is so much deeper than just a sound, or a speech.
It is your communication centre into the world.
It is how you show up, how you embody your work, how you connect with others, how you brand yourself -- everything.
It's your brand, your message and your heart.
It's time to unlock it, unleash it, and fully express it.
So you can truly become the fucking Goddess you are.
It's time to rise up.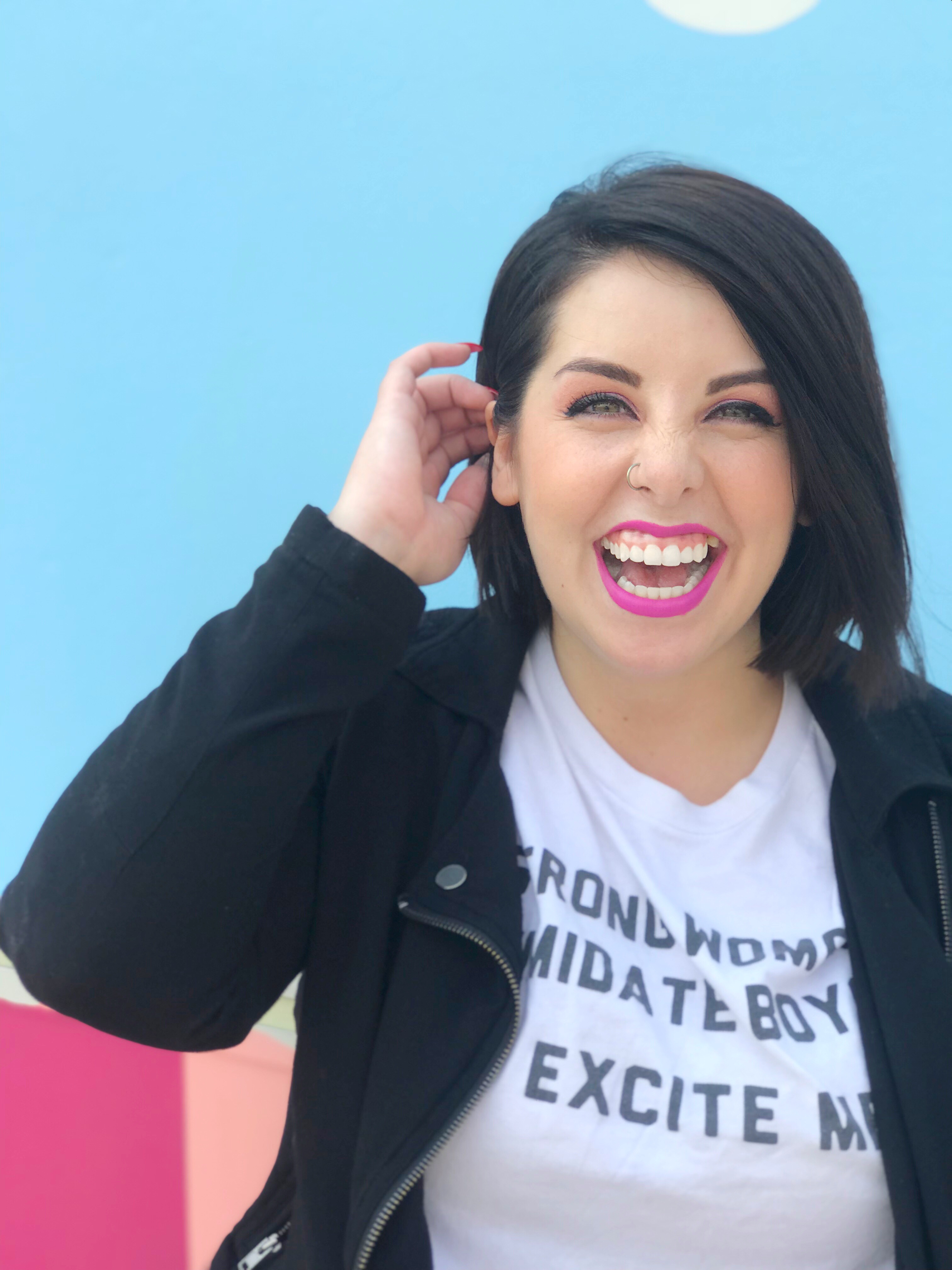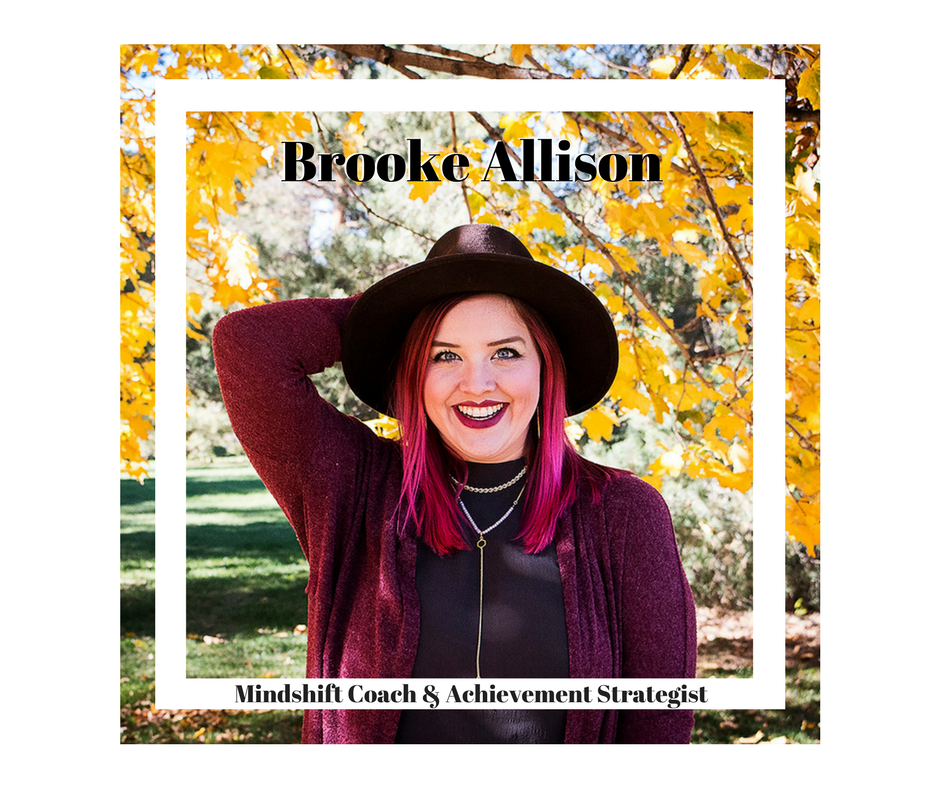 Dani is absolutely amazing!! I knew she was the perfect coach for me because I resonated with her story and truly I was drawn to be her friend! Every training or live she created seemed like it was directly for me…it was an EASY choice to hire her as my coach! I knew I needed the 1:1 support because if I was going to step into my calling, I needed to go all in! With 1:1 you get such a deep connection with Dani that is truly priceless! She holds you accountable, she breathes belief into you, she isn't afraid to call you out, and most of all she is so engaged with you! If you're thinking about working with Dani..DO IT! Investing is always scary but its so worth it! I was able to go from broke, on food assistance and not able to pay my bills to creating a thriving business with Dani's guidance! My mind is BLOWN with the growth I have seen since working with her. I had over $20,000 in sales within my first 3 months of launching my business, my following grew from 0- over 1700 people, I bought a brand new MacBook Pro, I traveled to 6 places in 2 and a half months, so many blessings from a short amount of time! Working with Dani was life changing and I truly wouldn't have traded it for the world!
I found myself feeling lost and not knowing what my message was anymore. I felt bored with my social media and frustrated because I felt like I had nothing to say. I connected with Dani and her energy was something I KNEW I needed to be around! She helped me find my voice, relit my fire for my business again. Working with her through  [Private Support] was truly what I needed because it helped me to hear her directly and feel her passion, it motivated me even more!
Find her on IG @francesca.braccio
Listen to her Podcast:  Badass Mindset Podcast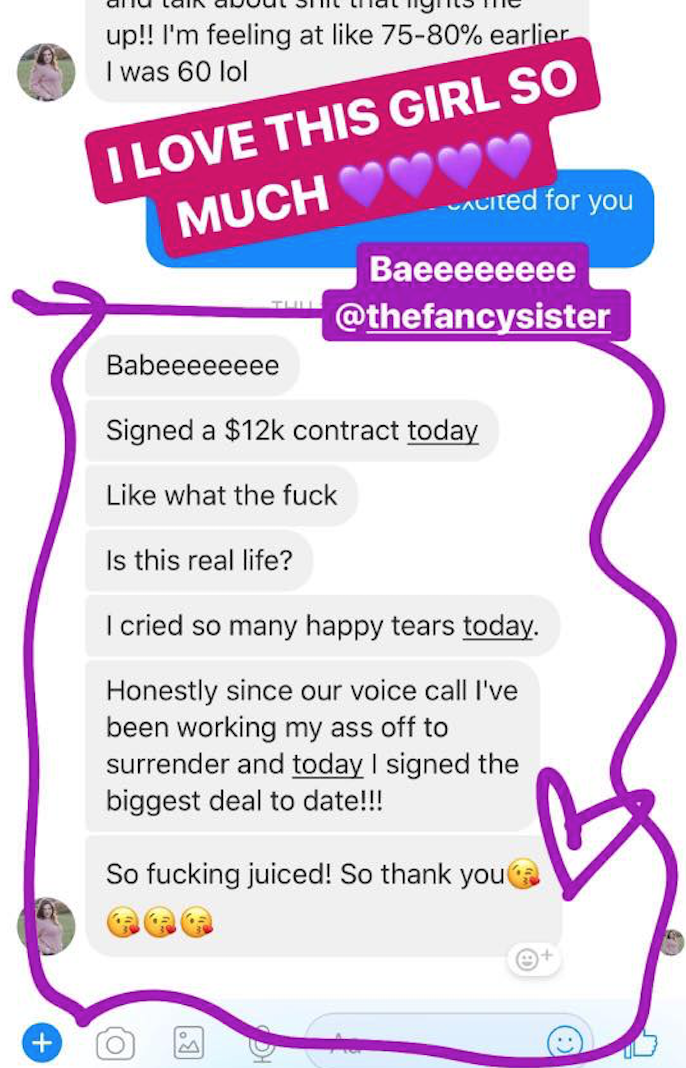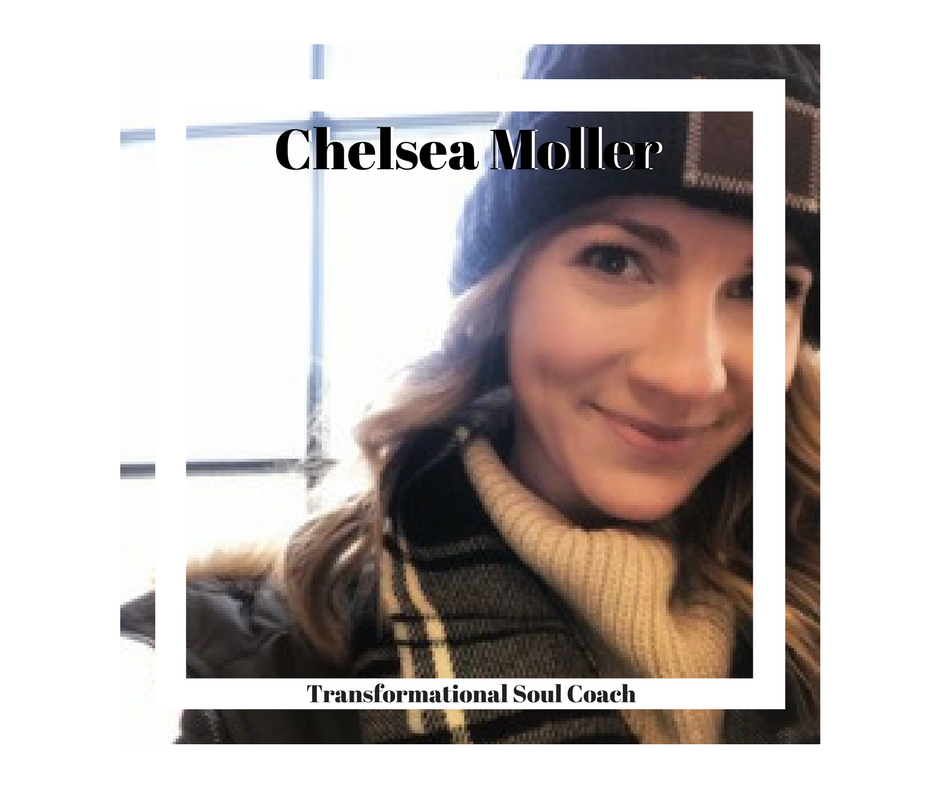 Working with her 1:1 was the only option for me because I needed that personalized focus to help release the blocks I was facing and the fears that were holding me back. This amazing lady pulled out some deep inspirational things I kept to myself like writing a book and starting a podcast. Most importantly to me was that she transformed me from depleted and lost to being in alignment with my purpose. Dani uncovered how I was not showing up for myself and hiding out trying to be someone I wasn't. I've felt and seen my own massive shift from the day we started working together to the present day, owning my dreams and goals bigger than I ever imagined. Tears and laughter, no matter the issue she guided me in the best way that would serve me and for that I'm a changed woman conquering my business and it's only the beginning.
Can't find a call time? Email Dani@Danieledriusso.com



You know you are ready to master potent content, bold branding and fully express themselves in their life and business.
One year of deep transformation — with the unapologetic voice queen herself, let's do it.
 Apply for my private coaching program, schedule an application session above!