PRIVATE EDUCATION PACKAGES
This 5 day intensive is like a quick jolt of confidence, clarity and certainty in who you are and what you have to offer. 
This is for the personal brands who know their brilliance and wants to have an iconic social media presence without neglecting their value system. This week is a fast and hot re-expansion
This program is great if you're looking for concise clarity in what makes you an asset to your industry while developing the confidence to share that with your audience so they can pay you for it.
5 Days, 5 Calls, a whole new perspective on what makes you fabulous.
$888 USD 
Monthly retainer package to Infuse more sparkle, unapologetic brilliance and solid ethics into your business through individualized education and support. 
Focus on personal expression, confidence, intoxicating brand presence and ethical leadership skills. 
*Best option* for brands or business owners who want more individualized support and education on I.C.O.N.I.C Leadership skills, sustainable confidence or Social Media Consent. This retainer program can be applied to an individual, a team or in a corporate setting upon request.
This package comes in a 3 month, 6 month and 12 month option.
Support with this program can look like: 
4 Optional calls per month (to be used as needed or desired)
Access to all programs and workshops during the contracted dates (or custom workshops for your team)
Support coaching on site for companies or on team calls.
Chat / Q&A support (for in-between calls)
Customized approach for the learning style of an individual, team or company.
If you have more in depth questions feel free to email me at Dani@Danieledriusso.com
$1500 USD/month (3 month minimum)
Honouring the humans behind the brand & business ✨
Which means being the most vibrant version of your brand, without bypassing the things that make you a human being. We recognize the factors of privilege, lived experience, direct (and indirect) environment, and systemic influences that can influence how you view the value you bring to the table. Confidence is a muscle and we all hold different weight. That weight can look differently for each of us which is why I created this full luxury experience to deeply support you in every facet of your humanity. This program is customized to each individual by providing a collaborative and open space for to be the fullness of who you are. We work together to build a dynamic that fits your energy, your environment, and your unique expression while holding the standards of an I.C.O.N.I.C space.
ICONIC SPACES ARE BUILT ON:  Integrity, Communication, Ownership, Nuance, Intention and Consent!
Who do you work with?
I specialize in working with personal brands, service providers and talent who are in the public eye or digital spotlight. This includes artists, educators, actors, small business owners, company leaders, social workers, financial advisors, health professionals, spiritual service providers, makers, as well as individuals looking to infuse these skills into their personal lives.  I have also supported teams through corporate contracts.
Is this a business coaching program?
Though this is not a business specific program.
I think of this program as more of a *change the way you lead in every room you enter* program. These skills of confidence, leadership and personal expression transcend your business to help you in many areas of your life.
Feel free to read through the stories of clients featured on this page to see how this program can benefit each individual in many different ways. I don't promise results as each individual has a different journey with this work and uses this knowledge in their own way.
How much is the ICONIC intensive?
♥ One time payment of $888 USD
How much is the 12 month private education program?
♥ One year investment: $18,000.00 USD
♥ Payment plan: $1500/month (minimum 3 months)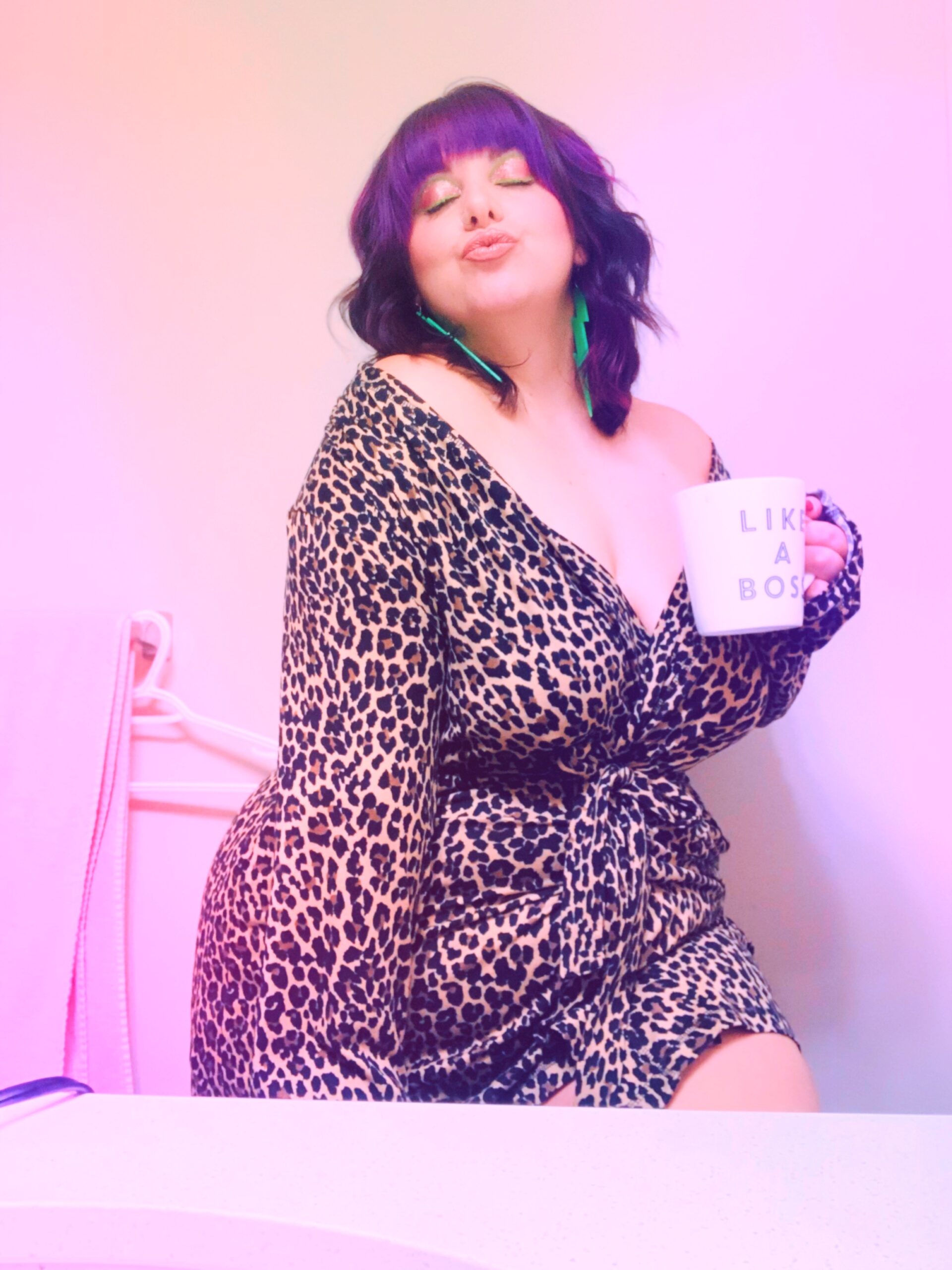 Hey! I'm Dani! 
Here's a crash course in who I am and what you can expect from us working together.
I've been working as an educator and speaker for more than 10 years, for the last 6 years it has been with a focus on the skills of confidence, leadership, personal expression and social media presence.
I come from an extensive background in performance as an actor which is also where I got my BFA studying theatre and film (I bring a lot of this work to my perspective of branding and presence).
Some other things that add dimension to my skillset is my experience working with a large makeup brand as an artist/educator, in Arts education teaching kids process-based theatre AND working with mixed income housing projects. I blend the digital space with REAL LIFE leadership skills that you just don't see talked about on the internet through branding/marketing. Nuance, compassion and humanity always at the forefront.
I built my own frameworks to support the human behind the business: I.C.O.N.I.C leadership, Social Media Consent and Sustainable Confidence. I help you to utilize these skills to support your brand growth while having the strong foundation to navigate the ever-changing landscape of digital marketing.
In 2019 I self-published my book Get Off Your A$$ & Into Your Life with the help of Happful publishing.
Here's some basics of beliefs/values/approach you can take a peak at:
BRANDING & DIGITAL MARKETING/SOCIAL MEDIA:
LEADERSHIP
CONFIDENCE
These incredible humans chose to keep their names or faces private but wanted to share these kind words with the world!
"I'v never felt so much peace, clarity so much and holy f*k its actually happening"
O.S, Previous Private Client 
"For the first time, my truest potential seems achievable instead of just 'someone else's life' - thank you!"

"I am proud of myself for speaking out, making connections and getting visible! That is one of the scariest steps of this journey but I am KILLING IT!"
Emily, Previous private client 
"Signed a 12K contract today! What! Is this real life? I cried so many happy tears today! Since our call I have been working my a** off to surrender and today I signed my biggest client to date! So f*king juiced! THANK YOU!!"

B.S Private intensive graduate