PRIVATE EDUCATION PACKAGES
These support packages are for individual use only. If you're looking to have Dani as a consultant for your team or in a corporate setting please email Dani@Danieledriusso.com for options or click here for guest speaking options.
This 5 day intensive is like a quick jolt of confidence, clarity and certainty in who you are and what you have to offer. 
This is for the personal brands who know their brilliance and wants to have an iconic social media presence without neglecting their value system. This week is a fast and hot re-expansion
This program is great if you're looking for concise clarity in what makes you an asset to your industry while developing the confidence to share that with your audience so they can pay you for it.
5 Days, 5 Calls, a whole new perspective on what makes you fabulous.
$888 USD 
Monthly retainer package to Infuse more sparkle, unapologetic brilliance and solid ethics into your business through individualized education and support. 
Focus on personal expression, confidence, intoxicating brand presence and ethical leadership skills. 
*Best option* for brands or business owners who want more individualized support and education on I.C.O.N.I.C Leadership skills, sustainable confidence or Social Media Consent. This retainer program can be applied to an individual, a team or in a corporate setting upon request.
This package comes in a 3 month, 6 month and 12 month option.
Support with this program can look like: 
4 Optional calls per month (to be used as needed or desired)
Access to all programs and workshops during the contracted dates (or custom workshops for your team)
Support coaching on site (if applicable)
Chat / Q&A support (for in-between calls)
Customized approach for the learning style of an individual, ensuring your current needs of support are honoured through our time together.
If you have more in depth questions feel free to email me at Dani@Danieledriusso.com
$1500 USD/month (3 month minimum)
What to expect when we work together ✨
This support can be used for:
Leadership Education & Facilitation

(Within The I.C.O.N.I.C Leadership Framework that puts the focus on how we lead in relationship to others in various environments)

Confidence Coaching

(In a sustainable way that honours your role in the spotlight)

Social Media Presence

(In a way that creates consensual consumption, creation and marketing of content online as a personal brand/creator).

Skill Building around Stage presence and public speaking.
Before we work together I think it's important to know that...
I believe confidence is cultivated over time and that experience is unique to each of us based on the lived experience we hold.
I believe trust is built overtime and I am open to earning trust as well as working to repair trust incase harm is caused. 
I believe that learning spaces should be collaborative and that there is not a hierarchy. We are on the same team and I see you as an equal when we work together. I am here to support you in your experience with this work. I do not believe I have all the answers and am open to refer out/be transparent when something is out of my scope.
I believe that each of us holds a unique blend of skill/experience/personality and education that makes us an asset to our industry (and I LIVE to amplify it). 
I believe that this work is influenced by how our environment, privilege and lived experience influences us. Including systemic, oppressive and societal influences. We do not negate these influences or bypass these aspects of your humanity.
I believe we can learn through laughter, explore through play, and compassionately fail to build a solid foundation we thrive on.
I.C.O.N.I.C SPACES ARE BUILT ON:  Integrity, Communication, Ownership, Nuance, Intention and Consent!
Who do you work with?
I specialize in working with personal brands, service providers and talent who are in the public eye or digital spotlight. This includes artists, educators, actors, small business owners, company leaders, social workers, financial advisors, health professionals, spiritual service providers, makers, as well as individuals looking to infuse these skills into their personal lives.  I have also supported teams through corporate contracts.
Is this a business coaching program?
This is not a business specific program. This program and the work I do is for professional/personal development. This program is for individual use only and does not train you to provide this support to others. This work is to help you develop personal skills of self-expression, vocal expression, leadership and confidence. This work makes no claims or guarantees of financial success though the skills may be helpful to business owners or personal brands.
This work is not … 
A business coaching program or strategy of back-end built systems. This is about you and how you express YOUR brain, skillset and personality online through your brand. I am not a councillor or mental health professional. If concerns arise in sessions I will hold space in the moment, but I am not qualified to work with trauma healing or any mental health crisis. Though I pull a lot of work from my experience in theatre, film, and various avenues - this is not a theatre program.
Feel free to read through the stories of clients featured on this page to see how this program can benefit each individual in many different ways. I don't promise results as each individual has a different journey with this work and uses this knowledge in their own way.
How much is the ICONIC intensive?
♥ One time payment of $888 USD
How much is the 12 month private education program?
♥ One year investment: $18,000.00 USD
♥ Payment plan: $1500/month (minimum 3 months)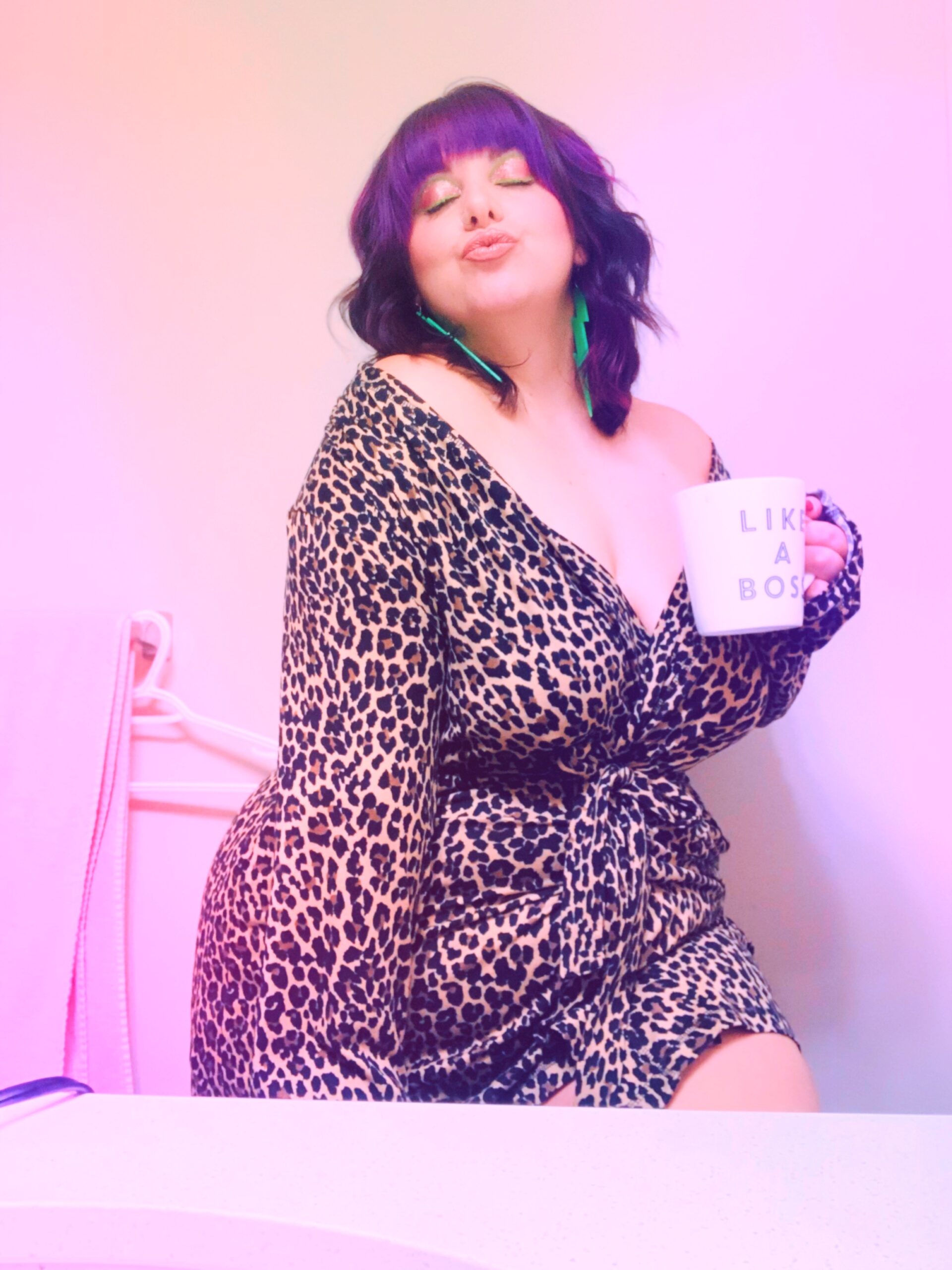 Hey! I'm Dani! 
Here's a crash course in who I am and what you can expect from us working together.
I've been working as an educator and speaker for more than 10 years, for the last 6 years it has been with a focus on the skills of confidence, leadership, personal expression and social media presence.
I come from an extensive background in performance as an actor which is also where I got my BFA studying theatre, with an extensive focus in my degree on film as well (I bring a lot of this work to my perspective of branding and presence).
Some other things that add dimension to my skillset is my experience working with a large makeup brand as an artist/educator, in Arts education teaching kids process-based theatre AND working with mixed income housing projects. I blend the digital space with REAL LIFE leadership skills that you just don't see talked about on the internet through branding/marketing. Nuance, compassion and humanity always at the forefront.
I built my own frameworks to support the human behind the business: I.C.O.N.I.C leadership, Social Media Consent and Sustainable Confidence. I help you to utilize these skills to support your brand growth while having the strong foundation to navigate the ever-changing landscape of digital marketing.
In 2019 I self-published my book Get Off Your A$$ & Into Your Life with the help of Happful publishing.
Here's some basics of beliefs/values/approach you can take a peak at:
BRANDING & DIGITAL MARKETING/SOCIAL MEDIA:
LEADERSHIP
CONFIDENCE
These incredible humans chose to keep their names or faces private but wanted to share these kind words with the world!
"I'v never felt so much peace, clarity so much and holy f*k its actually happening"
O.S, Previous Private Client 
"For the first time, my truest potential seems achievable instead of just 'someone else's life' - thank you!"

"I am proud of myself for speaking out, making connections and getting visible! That is one of the scariest steps of this journey but I am KILLING IT!"
Emily, Previous private client 
"Signed a 12K contract today! What! Is this real life? I cried so many happy tears today! Since our call I have been working my a** off to surrender and today I signed my biggest client to date! So f*king juiced! THANK YOU!!"

B.S Private intensive graduate