Hey boss, 
This may be forward... But I think I feel a spark between us...
Omg, you feel it too?!
Well, before we run off to Cayman Islands, to elope ...
Let's start here, with an application call (our first date)!
*all info & details are listed in the application form*
If there are no times available and you're a ballsy babe who wants in on this, please email Dani@Danieledriusso.com
"I started working with Dani when I was already a multiple six-figure business owner. I felt like there was a huge disconnect (with my content) and I didn't know why. (Dani) helped me realize I was carrying along an ancestral line of vocal silence. She picked up on that and helped me clear the energy, which helped me be much more truthful and profitable. I was able to get a lot more raw and vulnerable. She is a brilliant strategic mind, she really knows what she's talking about from a business standpoint, but her true passion lies in voice and in working with her you can really see that. So if you're considering working with Dani, run, don't walk. You really won't regret it, even just spending an hour or two with her will be deeply and profoundly transformational."
Like, seriously though
You're sitting there eating Doritos as your breakfast, while you put off meditating for the 3rd time this week.
⇐ 

   

Don't you want to feel like this? 
"Dani is a legend - a freaking soul-sister biz bestie! I was at her retreat in April. Literally, I've seen Dani bring out and pull up things in people that are really blocking different areas of their life and business. They've been holding down something for so long and as you're doing some of this voice work, you really start to move the energy. If you're finding there's any sort of blockage that you're having in terms of expression and truly harnessing that space within, check her out! I think that the work Dani is doing is so incredible. Being at the retreat and using different voice techniques has helped me show up more myself online and also in my life entirely. Standing within that space, unapologetic, and knowing that I'm in my truth and it's coming from a place of love - (Dani's) work is freaking amazing!"
"(Before working with Dani), I wasn't my true, genuine self. I was hidden in this little rock that I had to break through. I was scared, I had been wounded, and I had been hurt a lot. I missed goals over and over again. But I always knew I was unstoppable. Because my dreams were big enough that I wasn't going to let little things stop me in my tracks. Working with Dani is a whole new level, a whole new commitment, a whole new deep dive. I knew I wanted that deeper root, accountability, support, love, and guidance. (Stepping into) your purpose, your calling, is way more important than your current situation and what has happened to you. I knew I needed that love aspect to heal what has been broken inside of me and I couldn't heal on my own to move forward. It wasn't until I stepped into my calling that I was like, "Holy cow, this is actually my reality before my eyes." And I get to help all these other women make that their reality too. I know I'm here to do big things, but not just for me, it's for all of them. It's for the legacy I'm going to leave."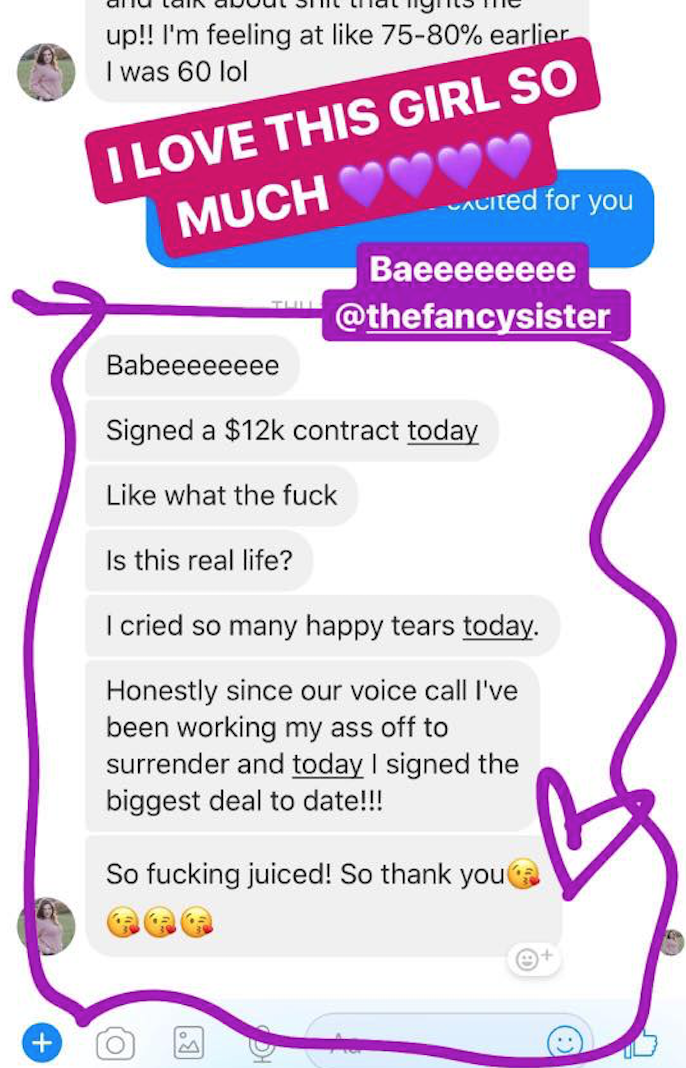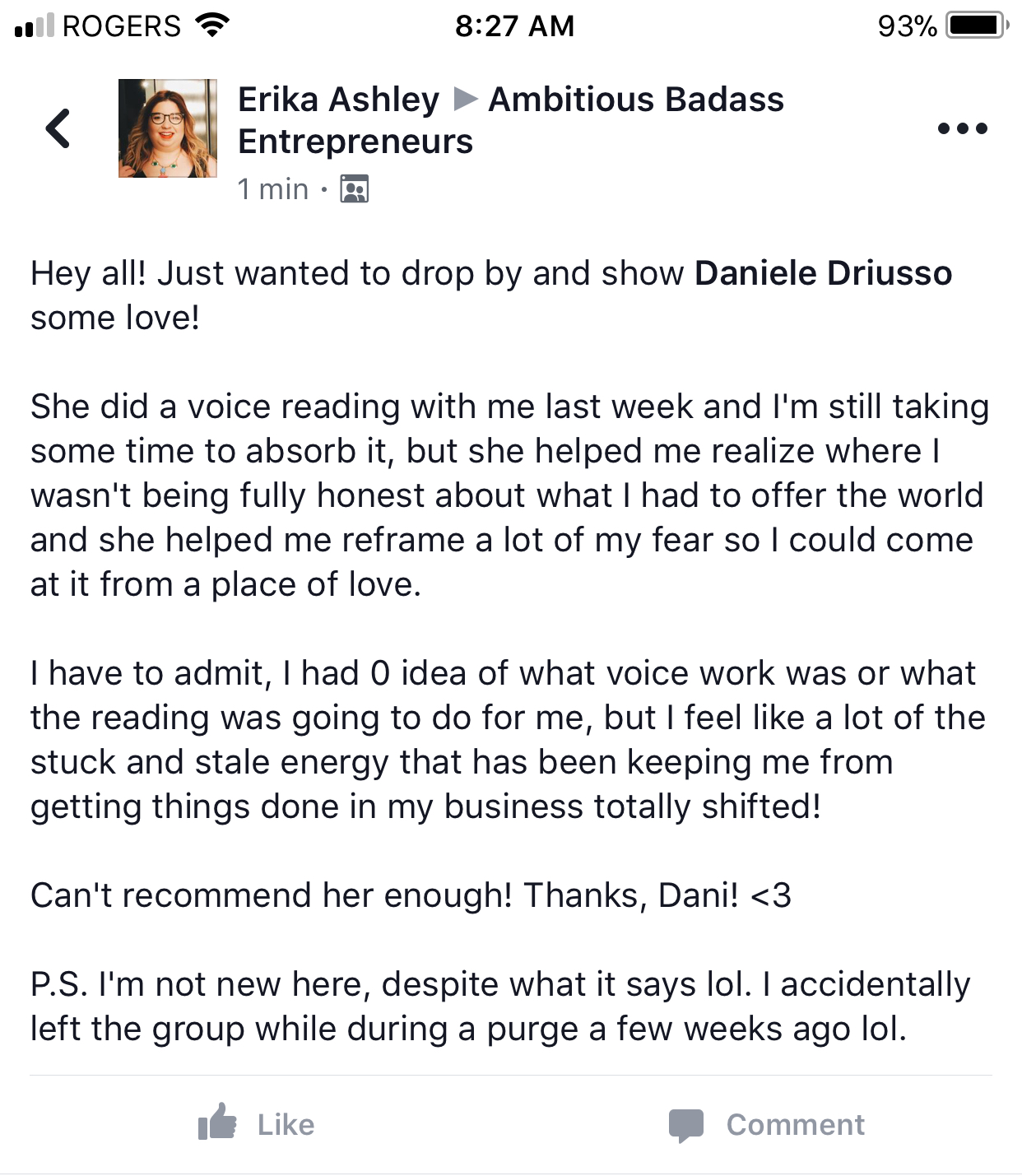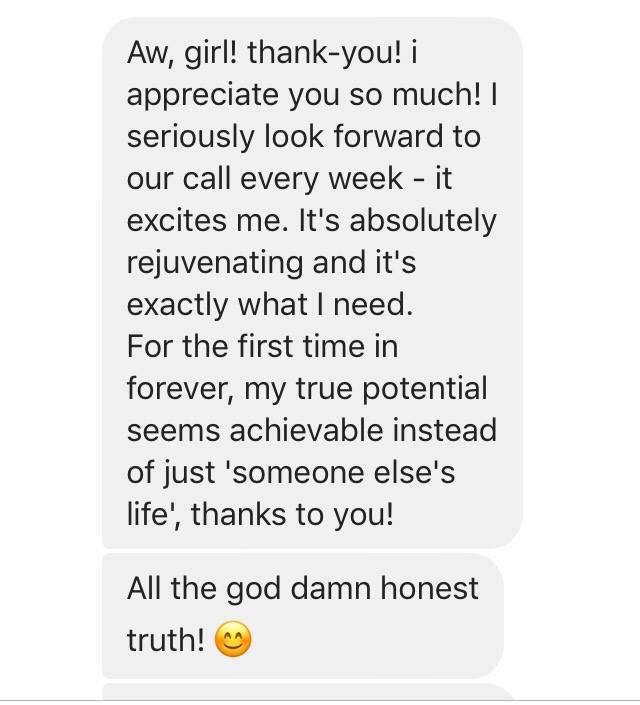 Apply  to work privately with Dani D for a whole year to:
Unleash your voice
Own the F out of who you are
Become fully expressed in your life/biz/relationships
Have your brand be a vibrant expression of your soul
Have content become easy, breasy and potent AF.
Ditch the people pleasing shell & live your life for YOU.
and own your voice on and OFF the stage.
AND SO MUCH MORE! But first here is the applikcation call where we will brew some coffee & blow your mind 😉