PRIVATE COACHING PACKAGES
This 5 day intensive is like a quick jolt of confidence, clarity and certainty in who you are and what you have to offer. Let me know if this is you: You know your sh*t and know yourself. You're ready to *re-electrify* your presence with a deep sense of *holy f balls I am amazing*. You are about to reach a whole new level of excellence in your life and you are ready for a hot jolt of clarity to support you in that.
This is for the icon who know's their brilliance and likes to blaze trails in their own way, while wanting a fast and hot re-expansion
$777 USD 
This is the full VIP spa treatment for your SOUL. A 12 months radically shift how you see yourself while guiding you to fully embrace what makes you ICONIC without dismissing an ounce of your humanity. This program is custom-tailored to you, to hold space for every season of your life and support you in recognizing what makes you a unique asset to every room you enter. This program is perfect if you're wanting to completely overhaul your expression and turn it ALL THE WAY UP, no matter who's watching.
This is for the icon who is ready to expand every inch of their expression. To truly cultivate a deep knowing of their work, their presence, their voice and their energetic signature in this world. This will change the way you lead every single room you enter⚡️
$3500 USD/month 
A whole new approach to personal expression
Which means being the most vibrant and unshakably confident version of YOU, without bypassing the things that make you a human being. We recognize the factors of privilege, lived experience, direct (and indirect) environment, and systemic influences that can influence how you view the value you bring to the table. Confidence is a muscle and we all hold different weight. That weight can look differently for each of us which is why I created this full luxury experience to deeply support you in every facet of your humanity. This program is customized to each individual by providing a collaborative and open space for to be the fullness of who you are. We work together to build a dynamic that fits your energy, your environment, and your unique expression while holding the standards of an I.C.O.N.I.C space.
ICONIC SPACES ARE BUILT ON:  Integrity, Communication, Ownership, Nuance, Intention and Consent!
Is this just for coaches?
I have had individuals move through this program who are: actors, artists, financial advisors, nutritionists, and even those who run product-based businesses who have stepped away from this program feeling more rock solid in themselves than ever before.
Is this a business coaching program?
This is a *change the way you lead in every room you enter* program. This work has helped business owners absolutely shine and it has also helped them shift the way they lead in their life, relationships and the way they share who they are with the world around them.
How much is the ICONIC intensive?
♥ One time payment of $777 USD
How much is the 12 month private coaching program?
♥ One year investment: $42,000.00 USD
♥ Payment plan: $3500/month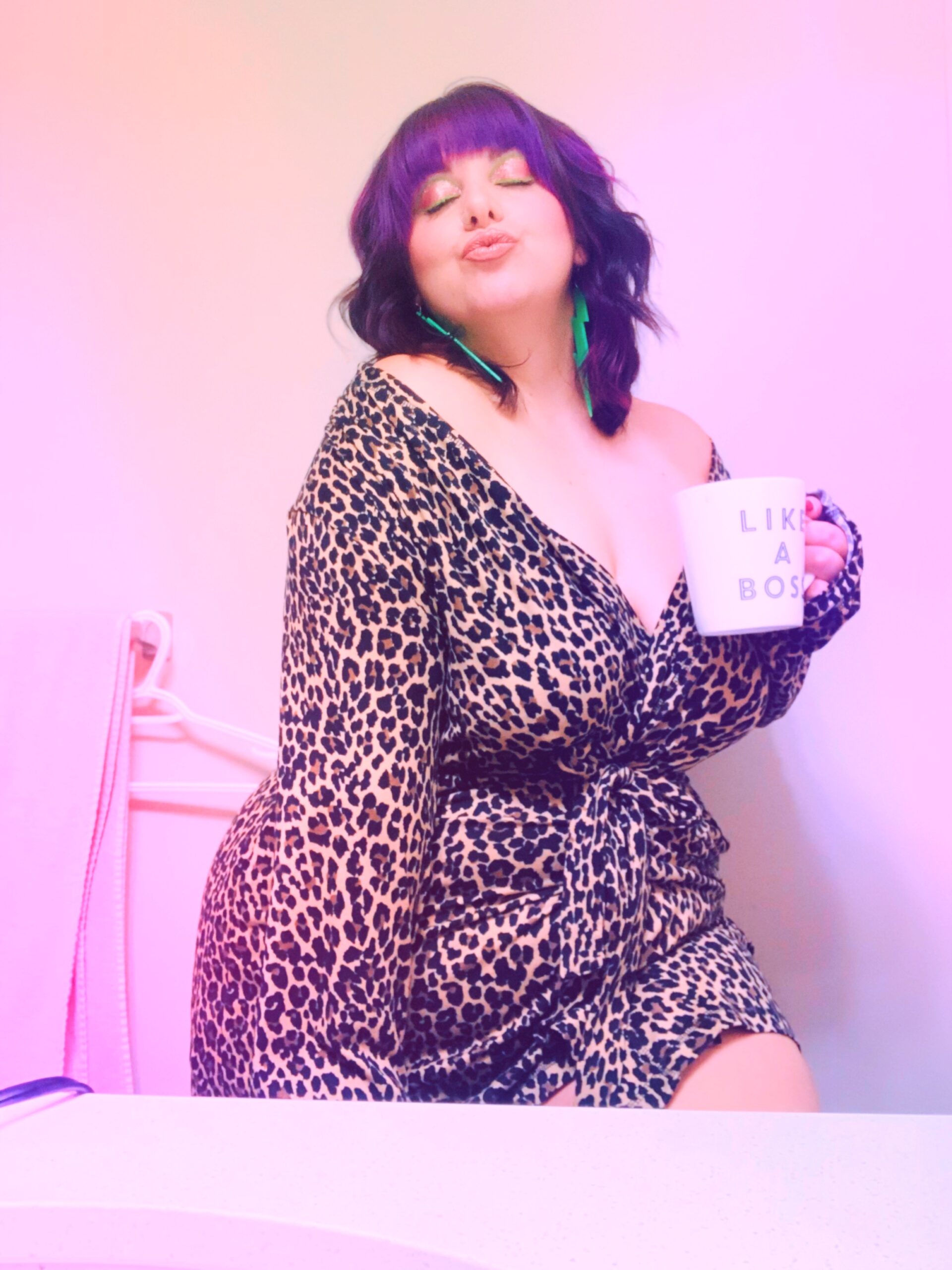 I truly believe the things people might not *get* about us and ask us to 'change', are the things that will make us famous. I believe each of us come from a unique perspective of understanding that is a breath of fresh air to each room you enter. If you want to shift the way you lead, you must first fall madly in love with what makes you unique in this world, then cultivate the courage to share it with the world unapologetically. I am here to help you do just that. I am here to help you leverage your energy/personality/perspective into a *jaw-dropping* "it factor", without losing a shred of your humanity.
Because your humanness is what makes you brilliant! 
These incredible humans chose to keep their names or faces private but wanted to share these kind words with the world!
"I'v never felt so much peace, clarity so much and holy f*k its actually happening"
O.S, Previous Private Client 
"For the first time, my truest potential seems achievable instead of just 'someone else's life' - thank you!"

"I am proud of myself for speaking out, making connections and getting visible! That is one of the scariest steps of this journey but I am KILLING IT!"
Emily, Previous private client 
"Signed a 12K contract today! What! Is this real life? I cried so many happy tears today! Since our call I have been working my a** off to surrender and today I signed my biggest client to date! So f*king juiced! THANK YOU!!"

B.S Private intensive graduate