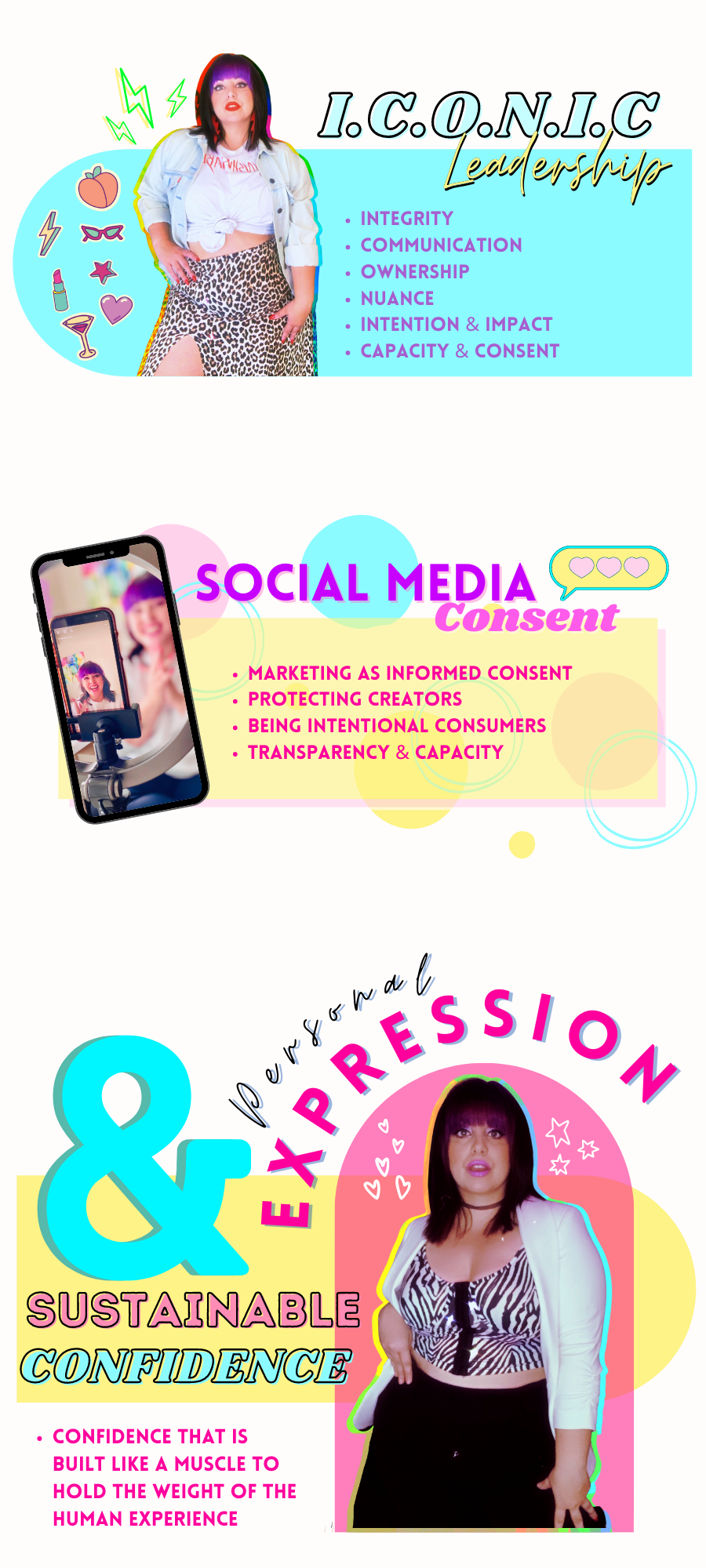 Hey! I'm Dani! 
 I help you create a brand and business that is fully immersive experience for your audience - without the cult tactics.
Dani Driusso is the powerhouse author, speaker and facilitator behind the Unleash Your Voice Podcast. With her unique frameworks around Sustainable Confidence, I.C.O.N.I.C leadership and Social Media Consent, Dani helps personal brands step into the digital spotlight without sacrificing their values for success. Her goal is to support her client's in building a fully immersive experience for their brand with a vibrant approach to helping them 'own the f out of who they are' online and offline. You're fabulous, stop being so secretive about it. 
I.C.O.N.I.C LEADERSHIP
Understanding leadership through the lens of being timeless. Which is why I built the framework of I.C.O.N.I.C leadership.  This is more important than ever before when we working with the ever-changing online space. It is an asset to understand how you lead in any space whether that be our lives, our relationships, our career and how that affects those around you. From that foundation you can begin to build how the environments you desire in your life, your business and in the online space.  This starts with leading with humanity which you can listen to here. 
SOCIAL MEDIA CONSENT
(BRANDING IN THE DIGITAL MARKETING SPACE & SOCIAL MEDIA)
SUSTAINABLE CONFIDENCE
Confidence is a muscle, it's not a light-switch. We flex it daily. It's built, not 'flipped on' in a moment of validation.  Confidence is built over time and with the 'weight' of our human experience. It's not a 'fake it til you make it' concept, it's something that factors in your humanity. Environmental, systemic, societal, mental, emotional and experiential factors come into play. Without taking into account what makes you human, the confidence isn't sustainable. You can listen to this podcast on this OR Watch this video. 

TAKE UP SPACE (with your wardrobe!)
Clothing and apparel for the folks who have felt like too much for the world around them. Created to help you embrace your voice, your heart, and your inner icon.
This clothing line was created with you in mind, to help you take up a little more space in the world and know that you are not alone.
SIZES S-5X IN MOST STYLES
INTERNATIONAL SHIPPING
CURVY & NEUTRAL FIT 
MULTIPLE STYLES FOR EACH BODY TYPE  
COLOURS & PRINTS FOR EVERY ICONIC ENERGY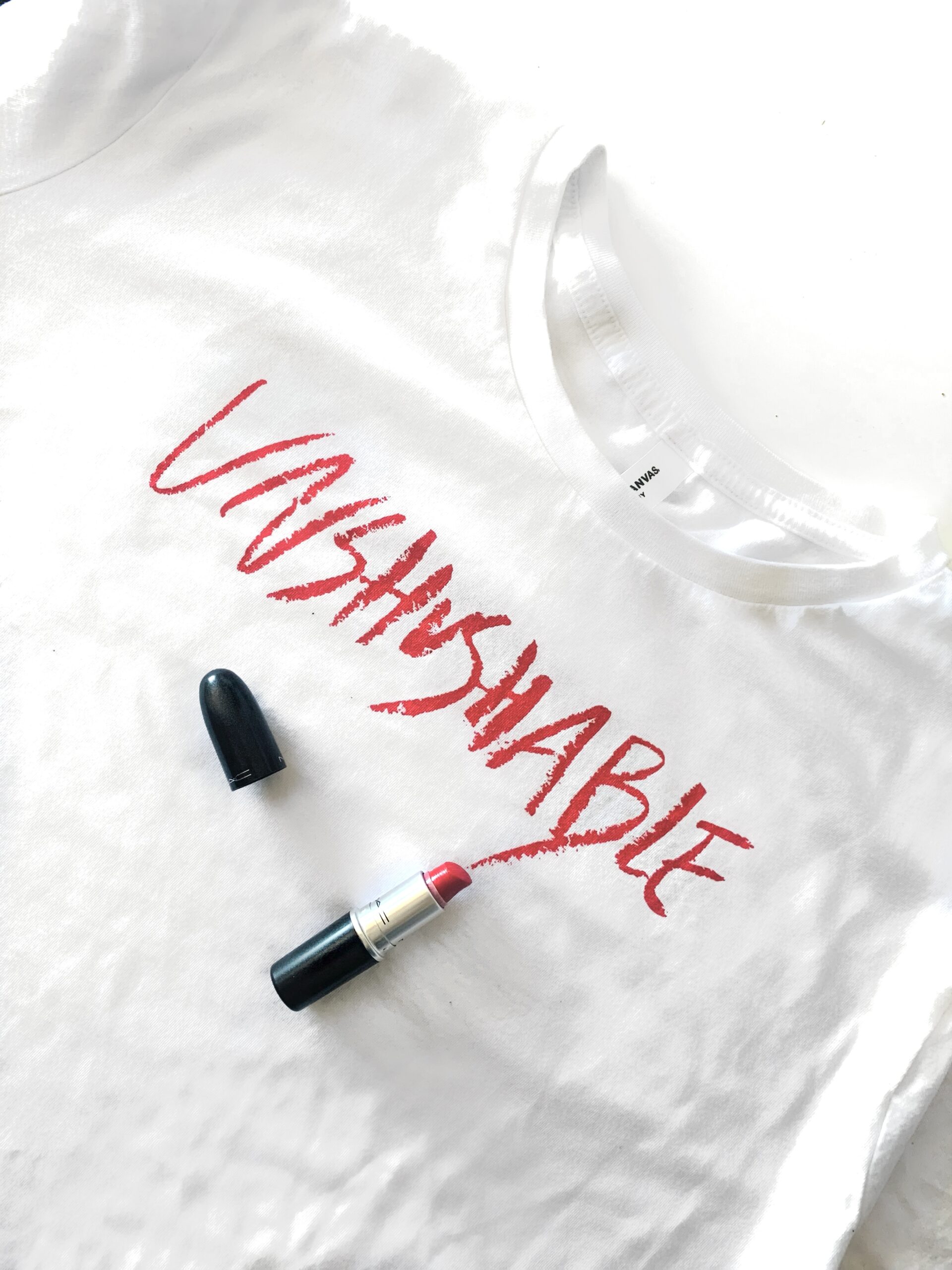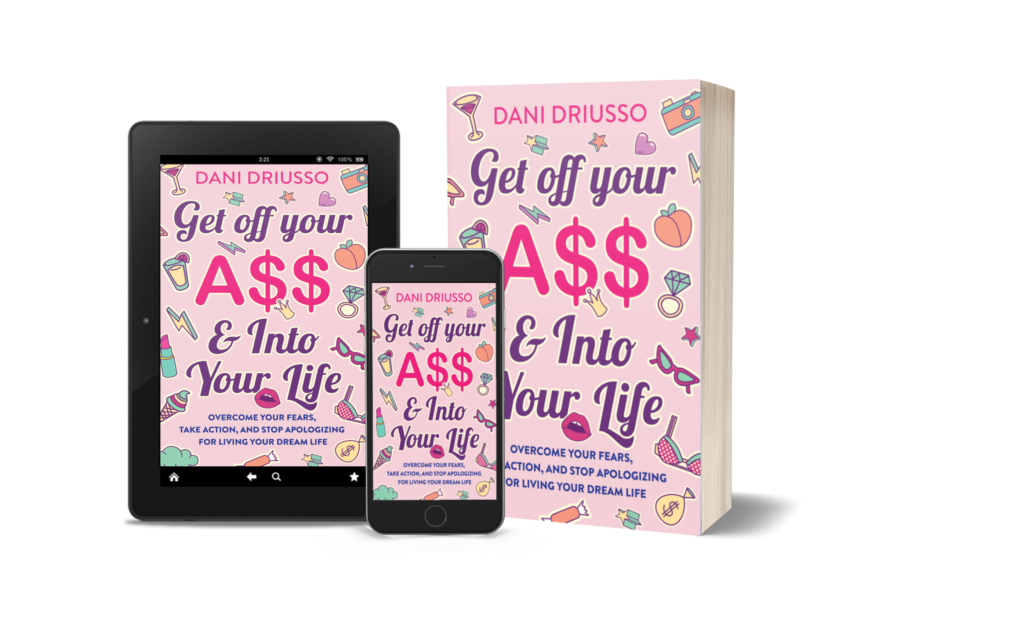 This one's for the un-shushable, the limitless, anyone who's done with apologizing for who they are and ready to turn the volume up on their dream life. In this interactive guide, loud and proud leadership coach Dani Driusso challenges you to laugh at your own humanness, accept your badass self, and embrace what makes you unique in this world—so you can own it already. Every chapter includes real-time dares to get you out of your comfort zone and into mastering your love life, your career, and your relationships. With real and raw stories from Dani's own journey from hot mess to success, this book is sure to keep you laughing all the way to your best life ever.
"I started working with Dani when I was already a multiple six-figure business owner. I felt like there was a huge disconnect (with my content) and I didn't know why. (Dani) helped me realize I was carrying along an ancestral line of vocal silence. She picked up on that and helped me clear the energy, which helped me be much more truthful and profitable. I was able to get a lot more raw and vulnerable. She is a brilliant strategic mind, she really knows what she's talking about from a business standpoint, but her true passion lies in voice and in working with her you can really see that. So if you're considering working with Dani, run, don't walk. You really won't regret it, even just spending an hour or two with her will be deeply and profoundly transformational."
- Erika Ashley
"(Before working with Dani), I wasn't my true, genuine self. I was hidden in this little rock that I had to break through. I was scared, I had been wounded, and I had been hurt a lot. I missed goals over and over again. But I always knew I was unstoppable. Because my dreams were big enough that I wasn't going to let little things stop me in my tracks. Working with Dani is a whole new level, a whole new commitment, a whole new deep dive. I knew I wanted that deeper root, accountability, support, love, and guidance. (Stepping into) your purpose, your calling, is way more important than your current situation and what has happened to you. I knew I needed that love aspect to heal what has been broken inside of me and I couldn't heal on my own to move forward. It wasn't until I stepped into my calling that I was like, "Holy cow, this is actually my reality before my eyes." And I get to help all these other women make that their reality too. I know I'm here to do big things, but not just for me, it's for all of them. It's for the legacy I'm going to leave."