"I started working with Dani when I was already a multiple six-figure business owner. I felt like there was a huge disconnect (with my content) and I didn't know why. (Dani) helped me realize I was carrying along an ancestral line of vocal silence. She picked up on that and helped me clear the energy, which helped me be much more truthful and profitable. I was able to get a lot more raw and vulnerable. She is a brilliant strategic mind, she really knows what she's talking about from a business standpoint, but her true passion lies in voice and in working with her you can really see that. So if you're considering working with Dani, run, don't walk. You really won't regret it, even just spending an hour or two with her will be deeply and profoundly transformational."
- Erika Ashley

      Broke artist turned successful-prenuer, turned unhappy/wealthy/visible-prenuer, turned "is mcdonalds hiring on a remote island?"-prenuer.
Hiding behind strategy/tools/roadmaps I created as the reason "why" my clients were so successful was my downfall. I was more obsessed with hiding behind the "tools" than I was with owning the F out of who I was — and the power of my work. This made me numbers-obsessed, results-obsessed, and always feeling like I had a persona to protect.
Think : "Omg what if they find out I'm *not* as successful as they think I am"
Dissociation, numbing out and imposter syndrome - a memoir, that twas my life — and it kinda sucked… like… A LOT.
Now I am OBSESSED with helping unaligned entrepreneurs reconnect with their mission, and break free of the numbers so they can feel truly fulfilled in their work… AND LIFE.
Imagine working every single day as a commitment to yourself, to connect, dial in, and FULLY express yourself in every area of your life/biz…
Like mmm isn't that shit good?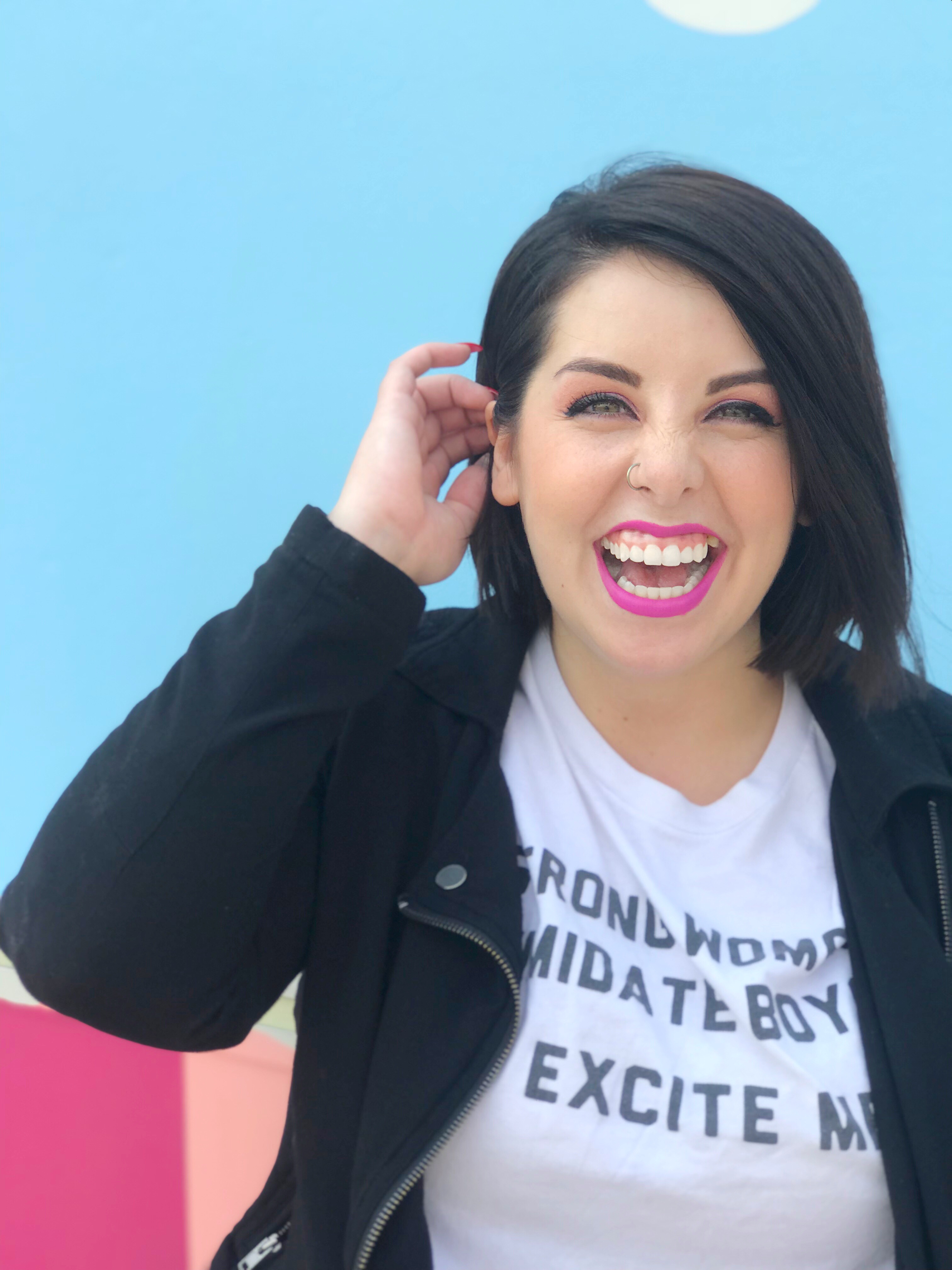 "(Before working with Dani), I wasn't my true, genuine self. I was hidden in this little rock that I had to break through. I was scared, I had been wounded, and I had been hurt a lot. I missed goals over and over again. But I always knew I was unstoppable. Because my dreams were big enough that I wasn't going to let little things stop me in my tracks. Working with Dani is a whole new level, a whole new commitment, a whole new deep dive. I knew I wanted that deeper root, accountability, support, love, and guidance. (Stepping into) your purpose, your calling, is way more important than your current situation and what has happened to you. I knew I needed that love aspect to heal what has been broken inside of me and I couldn't heal on my own to move forward. It wasn't until I stepped into my calling that I was like, "Holy cow, this is actually my reality before my eyes." And I get to help all these other women make that their reality too. I know I'm here to do big things, but not just for me, it's for all of them. It's for the legacy I'm going to leave."
---
That's what we can do together.
Do you feel the spark too?
I might be getting ahead of myself but before we book a one way trip to Barbados, and delete our social medias … we should start here.